Prince Philip Sees Prince Harry and Meghan Markle's Decision to Leave Royal Life Behind as 'Self-Centered'
Prince Harry and Meghan, Duchess of Sussex are done with royal life. In January, they announced that they wanted to forge a new path for themselves and become financially independent. While this shocked royal fans around the world, people have been wondering how the members of the royal family felt about Harry and Meghan's decision.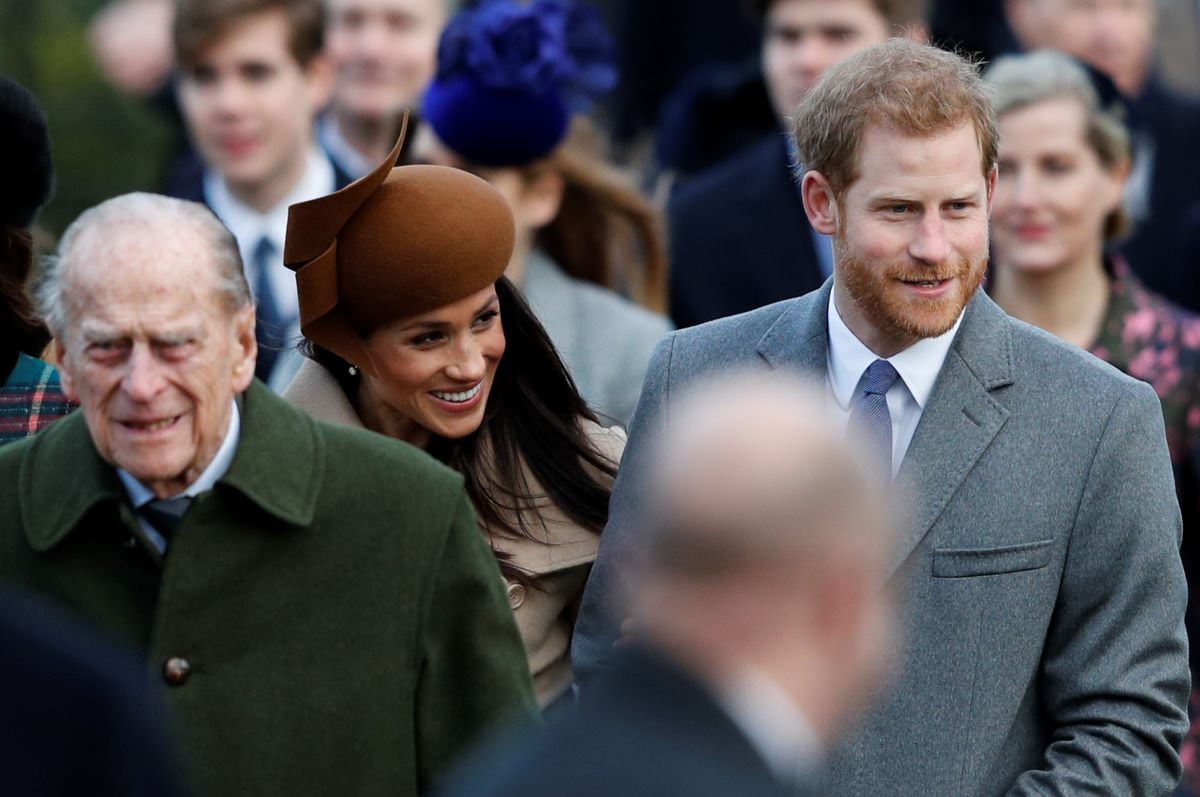 Prince Harry and Meghan Markle step down
At the beginning of the year, Harry and Meghan announced that they were stepping down from their positions as working royals.
"After many months of reflection and internal discussions, we have chosen to make a transition this year in starting to carve out a progressive new role within this institution," they announced on the Sussex Royal Instagram page. "We intend to step back as 'senior' members of the Royal Family and work to become financially independent, while continuing to fully support Her Majesty The Queen. It is with your encouragement, particularly over the last few years, that we feel prepared to make this adjustment."
When this new arrangement began in the spring, Harry had to give up all of his official military appointments. The pair no longer received public funds for royal duties. They were also no longer allowed to represent the queen and dropped their HRH titles.
RELATED: Will Prince Harry and Prince William Reunite for This Royal Event?
How does Prince Philip feel about the change?
The older members of the royal family are very focused on royal duty and tradition. Prince Philip served the public for most of his life and only retired from royal service three years ago. Given that Philip devoted his life to public service, it has reportedly been hard for him to understand Harry's decision.
"He has struggled greatly, for example, with what he sees as his grandson Harry's dereliction of duty, giving up his homeland and everything he cared about for a life of self-centered celebrity in North America," royal biographer Ingrid Seward wrote in an excerpt from her book Philip Revealed, retrieved by Mail on Sunday.
To Philip, Harry's actions don't make much sense.
"He has found it hard to understand exactly what it was that made his grandson's life so unbearable," the book reads. "As far as Philip was concerned, Harry and Meghan had everything going for them: a beautiful home, a healthy son, and a unique opportunity to make a global impact with their charity work.
RELATED: Did the New Tell-All Book Cause Meghan Markle to Change Her Birthday Plans?
"For a man whose entire existence has been based on a dedication to doing the right thing, it appeared that his grandson had abdicated his responsibilities for the sake of his marriage to an American divorcee in much the same way as Edward VIII gave up his crown to marry Wallis Simpson in 1937."
When does the new book come out?
Prince Philip Revealed by Ingrid Seward is set to release on Oct. 1. The book will also cover Philip's close relationship with Princess Diana and how it ended with Diana reportedly hating him. It will also touch on how Philip feels about his son Prince Andrew's divorce and scandal, his irritation with Andrew's wife Sarah Ferguson, and many more intimate details about the prince's life.