Prince Philip Is 'Unaware' of the Extent of Meghan Markle and Prince Harry's Oprah Interview, Insider Claims
Prince Harry and Meghan, Duchess of Sussex's, interview with Oprah Winfrey, has sent shock waves through the British royal family and across the globe. During their interview, the Sussexes got candid about why they left the royal fold.
They described the harassment and racism that Meghan faced from the British tabloids. They also discussed how hurt and abandoned they felt when they reached out for help, and the royal family offered them none. Moreover, the prince described an uncomfortable conversation with an unnamed relative over his son Archie's skin tone.
Royal family patriarch Prince Philip was hospitalized when the interview aired. According to one royal expert, he still doesn't know the extent of the Sussexes' interview.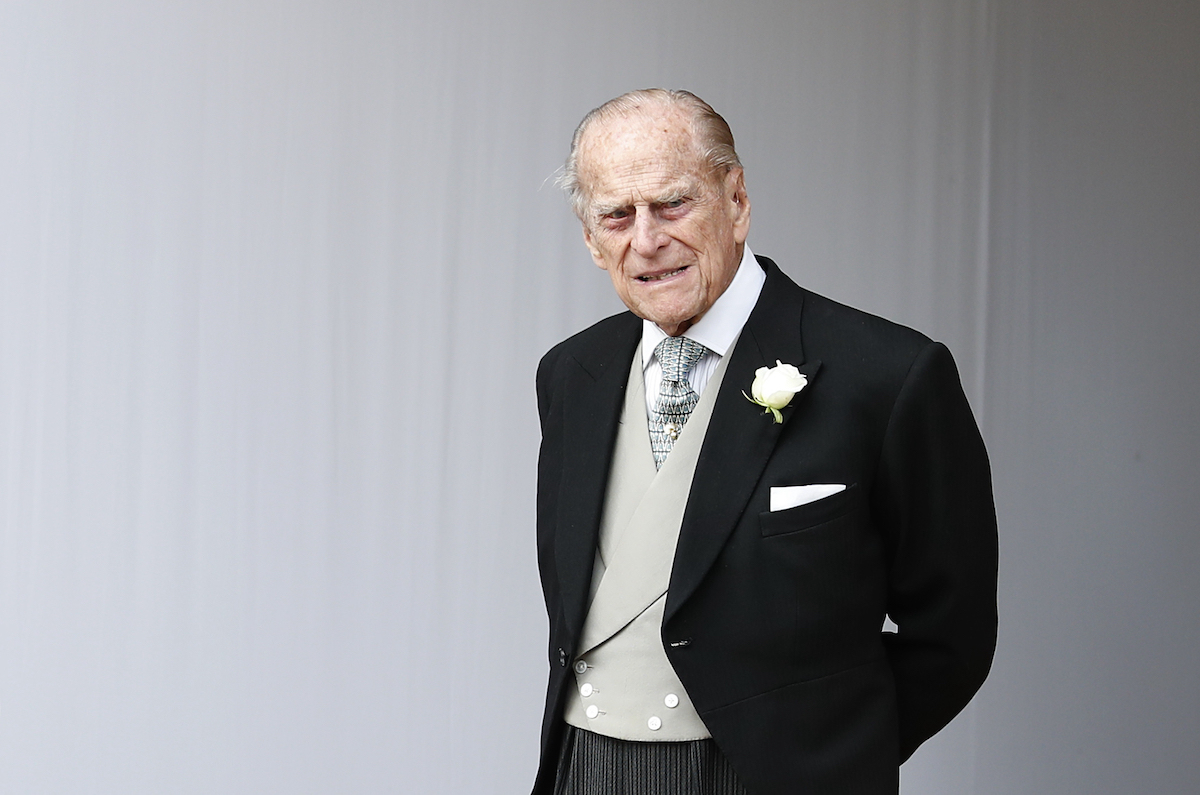 Prince Philip was hospitalized when Prince Harry and Meghan Markle's tell-all interview aired
For over 70 years, Prince Philip has been a formidable force in the royal family. Though he has always been close to Prince Harry and has been said to like Meghan, he was not pleased about Megxit.
In her book, Prince Philip Revealed royal biographer Ingrid Seward writes, that the Duke of Edinburgh feels Prince Harry is, "giving up his homeland and everything he cared about for a life of a self-centered celebrity in North America." 
Still, Prince Harry has discussed remaining in touch with his grandparents and video chatting with Prince Philip. Therefore, when the 99-year-old duke was admitted to the hospital on Feb. 16, after the Sussexes and announced their forthcoming interview with Oprah, the royals began to shield the prince from the news.
Meghan Markle and Prince Harry planned to delay their Oprah interview if Prince Philip died
Prince Harry and Meghan's interview with Oprah aired on March 7. However, Prince Philip was not discharged from the hospital until March 16. Though the Sussexes were adamant about telling their side of the story, they had contingencies in place to delay it if Prince Philip died.
"Well, just so you know, they had done that interview before Prince Phillip went into the hospital," journalist Gayle King said on her SiriusXM radio show, Gayle King in the House via USA Today. "If something, God forbid, had happened to him, the interview would not have run at this particular time. But the interview was done and was scheduled before he went into the hospital. But a lot of people have raised that point."
Luckily, all is well with the prince, who will turn 100 in June. Four weeks after receiving treatment for an infection and after undergoing a procedure for a pre-existing condition, he was discharged from the hospital.
Prince Philip is unaware of the extent of Prince Harry and Meghan Markle's interview
Knowing Prince Philip's opinion about Megxit and wanting him to focus on healing, the royals did not reveal to him the extent of the Sussexes interview with Oprah.
"The family are very keen that he's not aware of the full extent of the interview," royal expert Katie Nicholl told Australian outlet 9Honey via Express. "It's impossible for him to completely avoid it… efforts were made to protect him from the full force of the fallout."
Considering the duke's age and health, we're unsure if the royals will ever reveal the extent of what was said in the interview.