Prince Philip Used to Wave in His Sleep After Greeting Crowds of People All Day
Prince Philip is set to celebrate his 100th birthday in June 2021 and he has been a staple in the British royal family for the majority of his life. Since marrying Queen Elizabeth II in 1947, the prince has been in the royal spotlight adhering to tradition and keeping the royal family's domestic life in line.
However, the prince's role at his wife's side has not always been easy for him. He has been known for putting his foot in his mouth, stirring up controversies, and even resenting the job.
In fact, in the early days of his role as the Duke of Edinburgh, the prince used to wave in his sleep.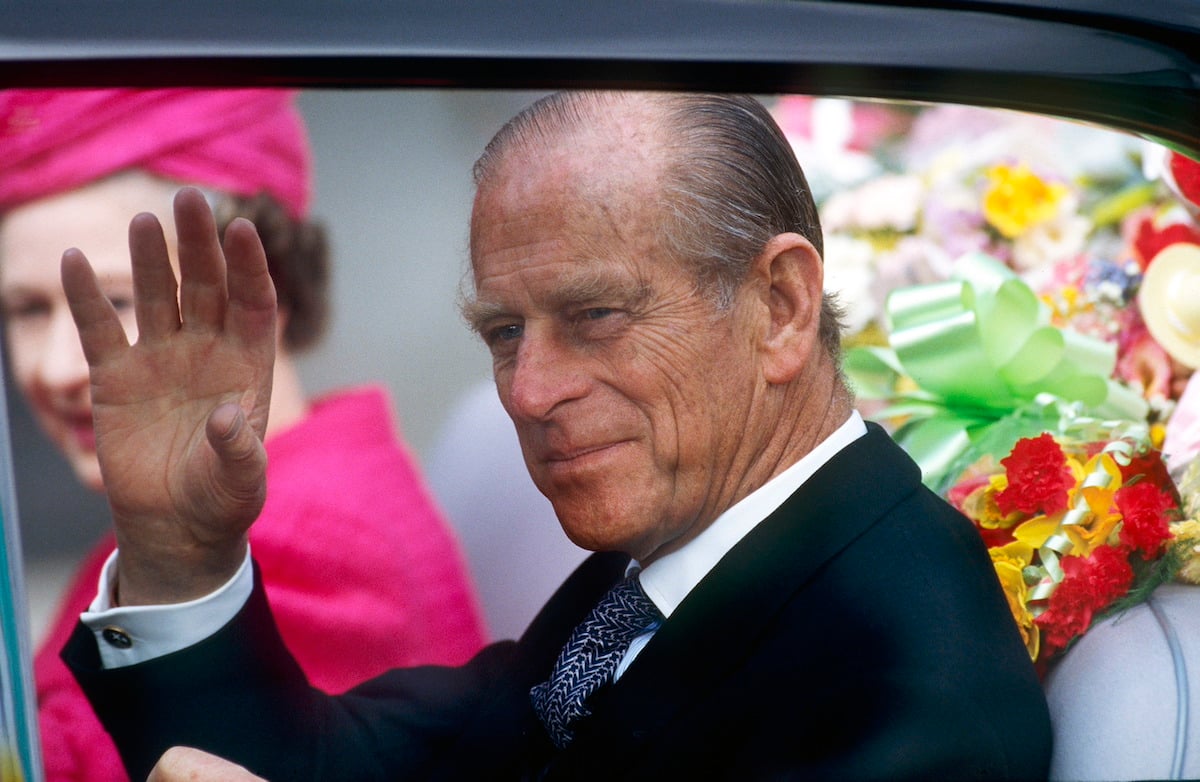 Prince Philip gave up his career in the Royal Navy for Queen Elizabeth II
Prince Philip and Queen Elizabeth fell in love as teenagers and were finally allowed to wed following the queen's 21st birthday. The early years of their marraige were reportedly full of bliss, they lived as a young couple away from London raising their two children, Prince Charles and Princess Anne, coming to town and living at Clarence House when duty called.
However, when the queen's father, King George VI died unexpectantly in 1952, things changed drastically for the couple. Queen Elizabeth ascended to the throne and the prince was forced to give up his career in the Royal Navy.
"Beginning royal life with energetic purpose, enjoying a fulfilling and quickly advancing career in the Royal Navy, the King's untimely death drastically rerouted those plans," royal author Bryan Kozlowski wrote in his book, Long Live the Queen! "Putting his naval life on permanent hold, he became the Queen's consort, a vacuously vague position Philip once described as making him feel more like 'a bloody amoeba' than a man."
Prince Philip initially hated his royal duties
Resenting the fact that he had to give up a career that he loved as well as not even being able to give his children his last name, the prince became seriously unwell in the early days of the queen's reign. He was so unhappy, that the normally fit and the exercise-conscious prince became bedridden.
"He came down with a severe case of jaundice—a condition often linked with stress and depression—and spent three agonizing weeks in a dark room trying to recover," Kozlowski writes via Marie Claire.
However, in the subsequent years, Prince Philip found his footing, becoming intricately involved in his children's education and personal lives.
According to Jezebel, "The longevity of Queen Elizabeth II herself is part of what rebuilt the monarchy's image after the disasters of the 1990s, but the longevity of her marriage to Philip was part of the equation, too."
Prince Philip used to wave in his sleep after greeting crowds of people all-day
Still, it appears that though Prince Philip got used to the job, he never quite got used to the intense and long waving at crowds of people.
"Sitting still in a car being yelled at and having to wave is the part of the tour Philip really loathes," the duke cousin Lady Pamela Hicks revealed in the ITV documentary, My Years With The Queen via Express. "He always woke up with a very cold hand and wondered why. And then he realized that in his sleep it's waving."
It looks like there is no turning off royal duties.