Prince Philip's Uncle Dickie Masterminded a Secret Plot to Have Him Marry Queen Elizabeth
Queen Elizabeth and Prince Philip have been married for more than seven decades, which is a lot more than most royal family members can say. These two royals have a very romantic love story, though as it turns out, their entire courtship may have been secretly planned by one of Philip's family members.
Ultimately, it doesn't matter why Elizabeth and Philip fell in love — their relationship has withstood the test of time and made it through plenty of trials. But it's still intriguing to look back over the years and discover exactly why the teenaged heir ever laid eyes upon the dashing young cadet.
Philip's Uncle Dickie arranged for them to meet
The future queen and young Philip first crossed paths at Princess Marina of Greece and Denmark's wedding to Elizabeth's uncle, Prince George, in 1934. Elizabeth was just 8 and it's unclear if the two interacted. But the next time these two future spouses laid eyes on each other was unforgettable.
In 1939, Elizabeth's family toured Dartmouth Naval College and Philip's uncle, Dickie Mountbatten, is said to have ensured that Philip was the escort. He knew that Elizabeth would be taken by his tall, handsome nephew — and he was right.
Elizabeth's governess later wrote that her 13-year-old charge "never took her eyes off" Philip during the tour, according to E News. And even though in return he did not "pay her any special attention," this meeting eventually ensured their destiny.
Philip and Elizabeth made a great match except for one problem
Philip was a suitable match from the perspective of the royal family — he was a descendent of royalty and even shared an ancestor in common with Elizabeth, making them third cousins. He was born in Greece though his family was exiled at a young age. Philip's Uncle Dickie became a mentor, and eventually, a matchmaker.
"My uncle Dickie has ideas for me; he thinks I should marry Princess Elizabeth," Philip told the captain of his battleship, according to an officer who overheard the conversation. "Are you fond of her?" the captain asked in reply. "Oh yes, very," Philip confirmed. "I write her every week."
Not everyone agreed with the match, however. Philip was of both Greek and German descent and the two began their courtship during the second World War. Three of Philip's sisters married high-ranking Nazi officials and were not invited to the royal wedding because of it.
Elizabeth's father King George VI did not approve of the union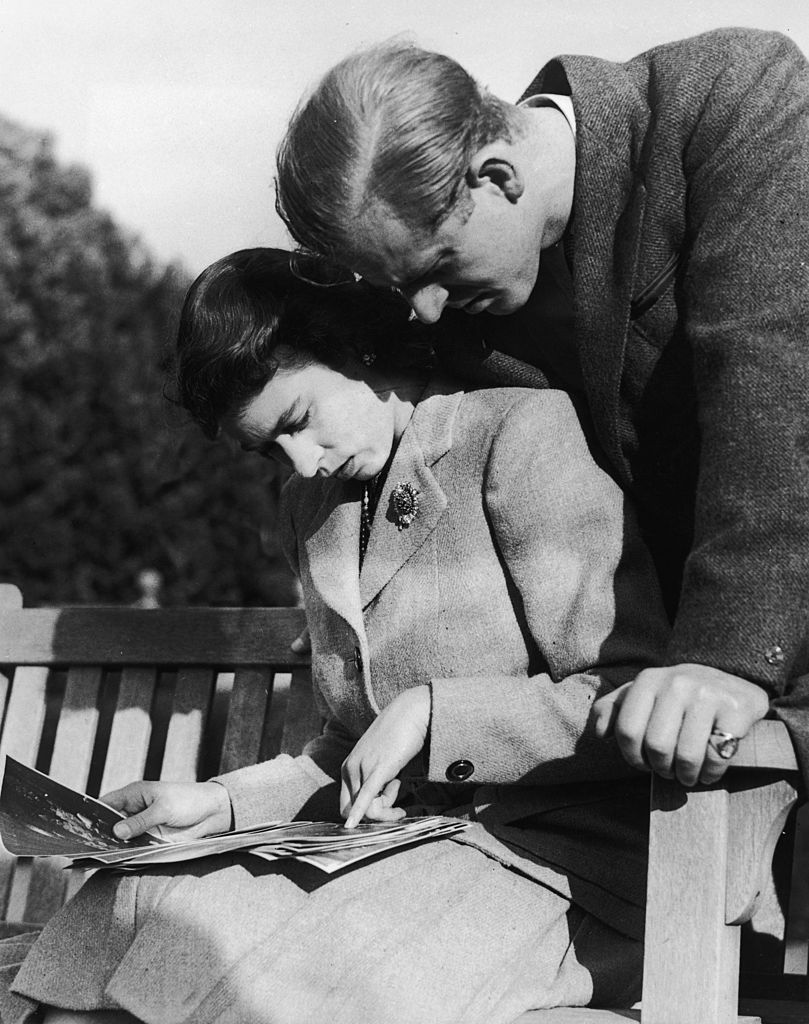 As future queen, Elizabeth needed her father's permission to marry. He and some of the royal courtiers were not pleased with Philip as a match. But Elizabeth was smitten and determined to marry the man she wanted.
The documentary Inside Windsor Castle explained the problem: "The King realizes that no matter how much he distrusts Philip, no matter how much he doesn't like him, if he denies Elizabeth her chance to marry him, she will never forgive him. And so he has to do it. He has to let her marry him." So he did.
Philip and Elizabeth overcame the odds and got married
In the end, Uncle Dickie's plan worked out perfectly. King George insisted that the couple wait until Elizabeth turned 21 to announce their engagement, perhaps hoping these young lovers would lose interest in each other. But they did not. On Nov. 20, 1947, they got married at Westminster Abbey.
Philip had to give up a lot to marry Elizabeth — his career, his claim to the Greek throne, and even his name. But he got plenty in return. The couple had four children together and both enjoyed long, celebrated careers as working royals.