Prince Refused to Discuss Michael Jackson's Death
Micheal Jackson and Prince always had a very tense relationship. However, Prince refused to discuss Jackson's death even years after he died.
Though they ran in the same circles, Prince and Michael Jackson weren't exactly the best of friends. The King of Pop and His Purple Majesty obviously respected each other a great deal for their telent. However, they did not quite see eye to eye.
The beef between the two began in 1983 during a James Brown concert, and after that, their relationship never really recovered. Though they never got a chance to collaborate, Jackson's sudden death in 2009 deeply impacted Prince.
Years later, he refused to discuss the Thriller singer's death.
Prince and Michael Jackson had a tense relationship
According to legendary producer Quincy Jones, Jackson and Prince's tense relationship began at a concert. Jackson showed off on stage with Brown, embarrassing Prince, who was reportedly so angry he considered running Jackson over with his limo. "He waited in the limousine to try and run over him and La Toya and his mother," Jones told GQ in 2018.
In 1985, Prince refused to join Jackson's "We Are the World" song which angered Jackson. The "Purple Rain" singer also rejected the offer to be on the King of Pop's "Bad" single.
In fact, the soft-spoken singer didn't mince words when speaking about Prince.
"I don't like to be compared to Prince at all," Jackson said according to Mirror. "I have proven myself since I was real little. It's not fair. He feels like I'm his opponent. I hope he changes because boy, he's gonna get hurt. He was so rude, one of rudest people I have ever met. Prince is very competitive. He has been very mean and nasty to my family."
Michael Jackson died unexpectedly in 2009
The world was stunned on June 25, 2009, when Jackson died suddenly at age 50. There had been no indication that he'd been ill, so his death came out of the blue, sending shockwaves across the globe. At the time, he was preparing for a global tour of his This Is It show.
It was later determined that Jackson had died from a heart attack. He had taken the drugs, propofol, lorazepam, and midazolam leading up to his death, and an autopsy determined that he'd died from an accidental propofol overdose.
Since Jackson's personal doctor, Conrad Murray, had given Jackson the drugs, he was later charged with involuntary manslaughter and sentenced to four years in prison.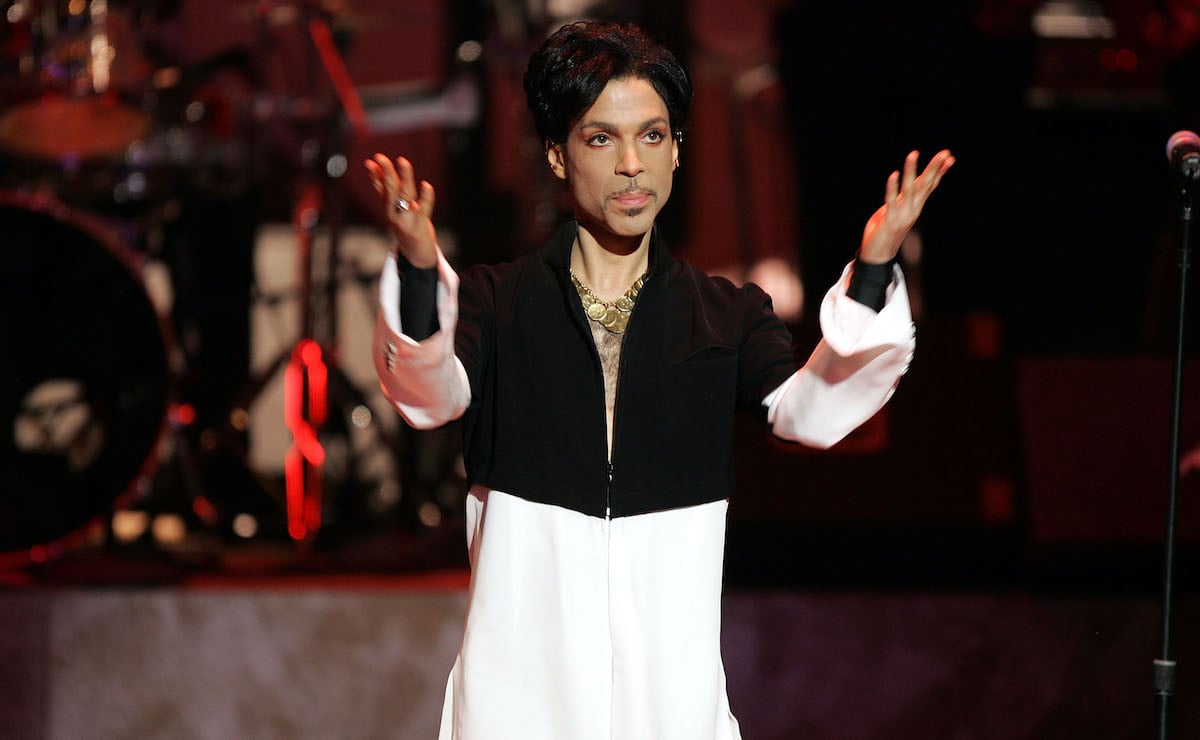 Prince refused to discuss Michael Jackson's death
Though they never fully mended their relationship, the "Little Red Corvette" singer was haunted by Jackson's sudden death. In fact, in the years following the King of Pop's untimely death, Prince still could not bring himself to discuss it. "I don't want to talk about it," he reportedly said in an unpublished 2014 Rolling Stone interview. "I'm too close to it."
Shockingly Prince would die suddenly as well on April 21, 2016, at the age of 57. It was later determined that Prince died from an accidental overdose of fentanyl.
Since the drugs that led to the tragedy were counterfeit pills made to look like a generic version of the painkiller, Vicodin, there have been many probes and questions surrounding the singer's death. However, it is now clear that addiction was a part of his life, just as it was Jackson's.