The Artist Who Talked Toni Braxton Out of Retiring
Toni Braxton is loved by fans for her sultry voice and emotional ballads. Braxton has multiple Grammy awards and tours worldwide to millions of fans. But after over 20 years in the industry, Braxton announced that she was retiring from music. Though she loved performing, a painful divorce and public tribulations put a damper on her desire to perform. Luckily, Prince talked Braxton out of it.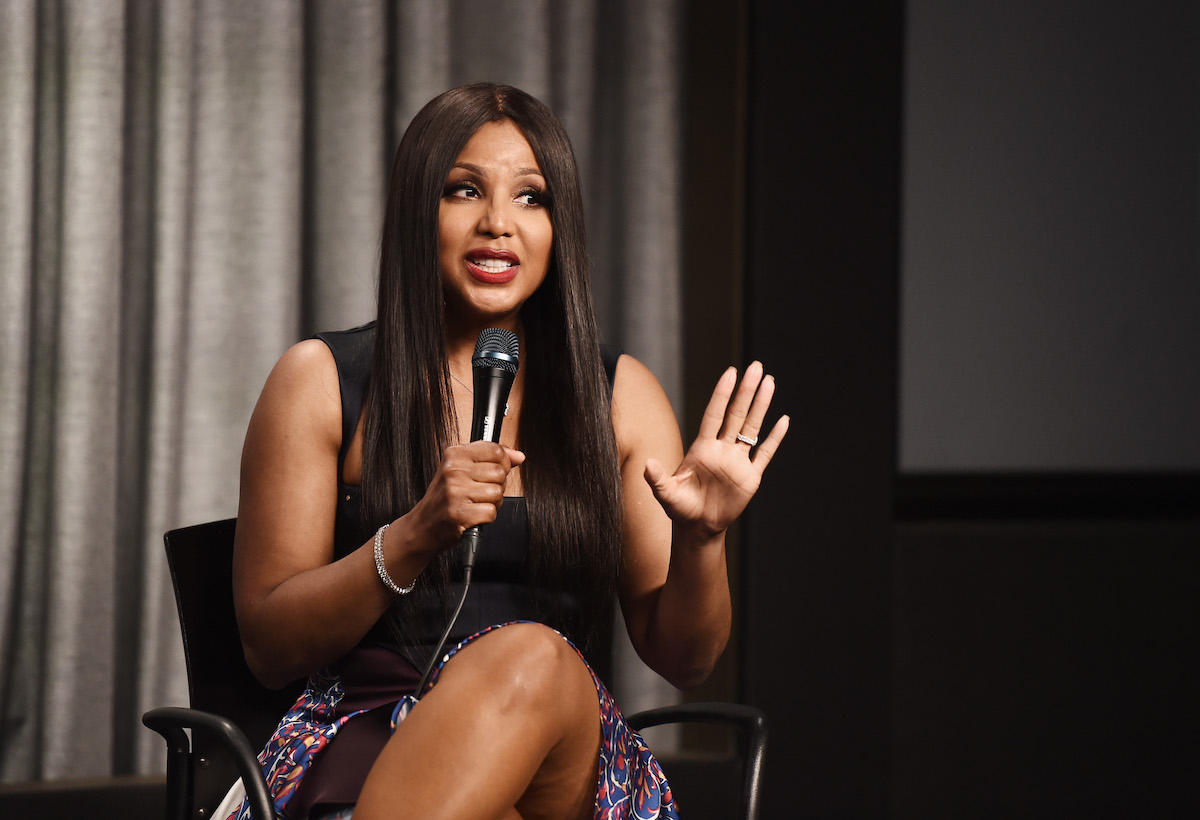 Toni Braxton announces retirement
Braxton stunned her fans by announcing she was retiring and refusing to put out any new music. In 2013, she told theGrio that she was shifting her focus to a career in film. Braxton said that her passion for recording was gone.
"For what I do I have to love it. I have to feel that excitement and it's gone," the 45-year-old Braxton said at the time. "I'm just not going to do any albums anymore; maybe touring occasionally here and there because I love performing, but not as much as I did in the past. But no new projects."
Related: Toni Braxton Celebrates 20 Year Anniversary Of Her Last Top 10 Hit On The Billboard 100
She elaborated more on her decision to step away from the musical spotlight in a sit-down chat with her friend and mentor Babyface that aired on Braxton Family Values. "I had a talk with my sisters and I told them I didn't want to do music anymore," she revealed. "I really don't. I'm just really not into it anymore. I really tried. I don't know what to sing about anymore."
Babyface asked the 'Breathe Again' singer if she was happy in her life, which she admittedly told him no. Braxton admitted her divorce was weighing heavily on her. Babyface encouraged Braxton to sing through her pain.
Prince convinced Toni Braxton to continue on
Braxton's sisters, fans, and even Babyface could not convince her to continue releasing new music. But the one person who did convince Braxton otherwise was Prince. She told NBC News that the multitalented artist would not let her quit. 
"The one thing I loved most about him was his advocacy for artists in the industry," she explained. "He taught me about preserving my music, my talent and to never compromise my integrity. Prince was one of the artists that called me when I was about to retire and he said, "Toni Braxton, you cannot retire. It's too early and you're gifted to even think this."
Related: Toni Braxton's 'Breathe Again' Was Originally Written for This R&B Group
Braxton and Prince's friendship expanded beyond music. The singer says Prince spent intimate time with her and her family, attending concerts together, having meals together, and sharing laughs. Now, when she performs her popular single 'Breathe Again,' she dedicates the song in Prince's honor.
"Out of all the singles and songs that people know, "Breathe Again" is definitely my favorite because it really makes me joyful," she said. "Although this time when I was in rehearsal practicing, it made me tear up a bit because Prince actually told me that this was his favorite songs of mine. So, performing it now means much more to me than it ever did."
Toni Braxton won another Grammy after her brief retirement stint
Luckily, Braxton took Prince's advice and did not fully retire. A year after announcing her retirement, she teamed up with Babyface for a duet album Love, Marriage, & Divorce. Critics loved the album. Braxton and Babyface released the hit single 'Hurt You,' which peaked at No. 1 on the US Adult R&B Songs chart.
The album won Best R&B Album at the 57th Annual Grammy Awards. That evening, Braxton took home her seventh Grammy award.