Prince vs. Michael Jackson: The 'Purple Rain' Singer Once Tried to Run the King of Pop Over With a Car
While there were ongoing rumors of an unspoken rivalry between Prince and Jackson, it turns out that their direct competition with each other was a lot more intense than anyone would have expected.
You can't have a conversation about music of the '80s without bringing up Prince and Michael Jackson. Both artists shaped the music industry and defined an entire culture with their chart-topping hits, groundbreaking fashion, and incredible vocals, which is why they are still regarded as two of the great musicians of all time.
Although the musical icons were alike in many ways, they cultivated different approaches and aesthetics, which caused them to be often viewed as direct competitors.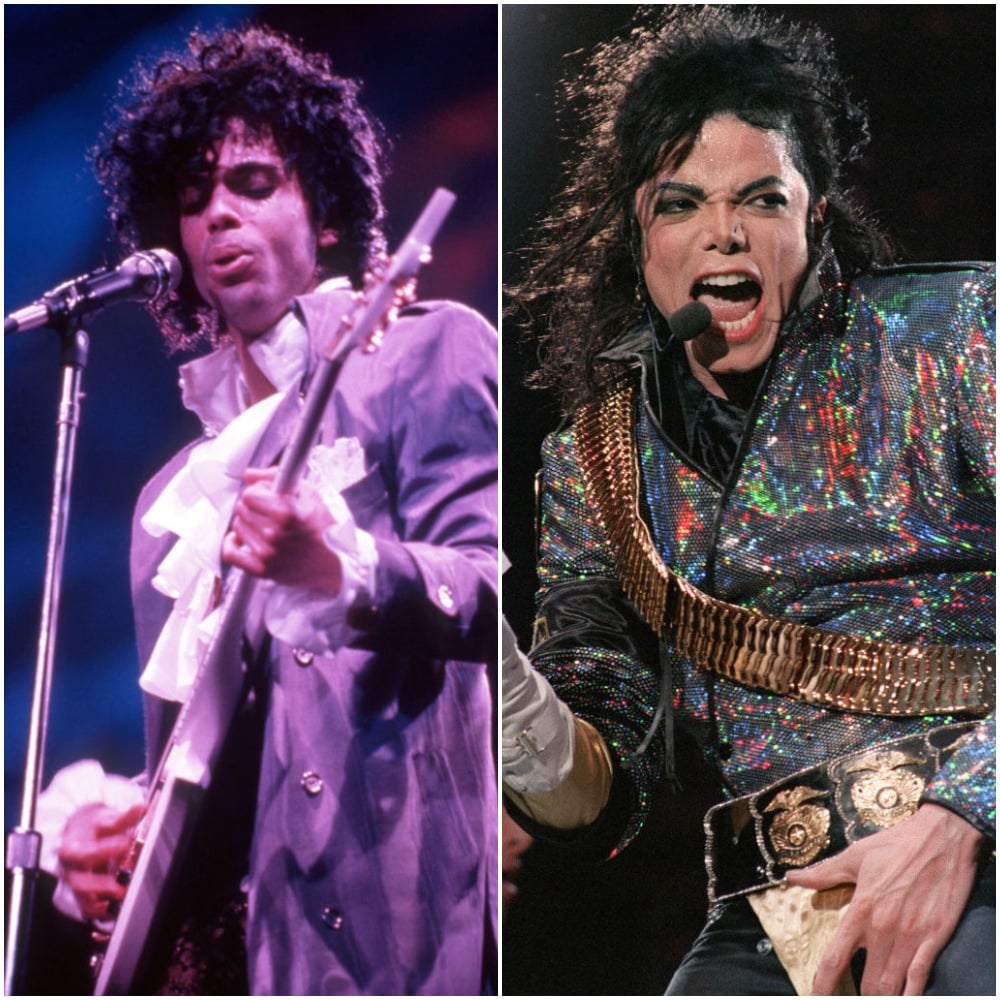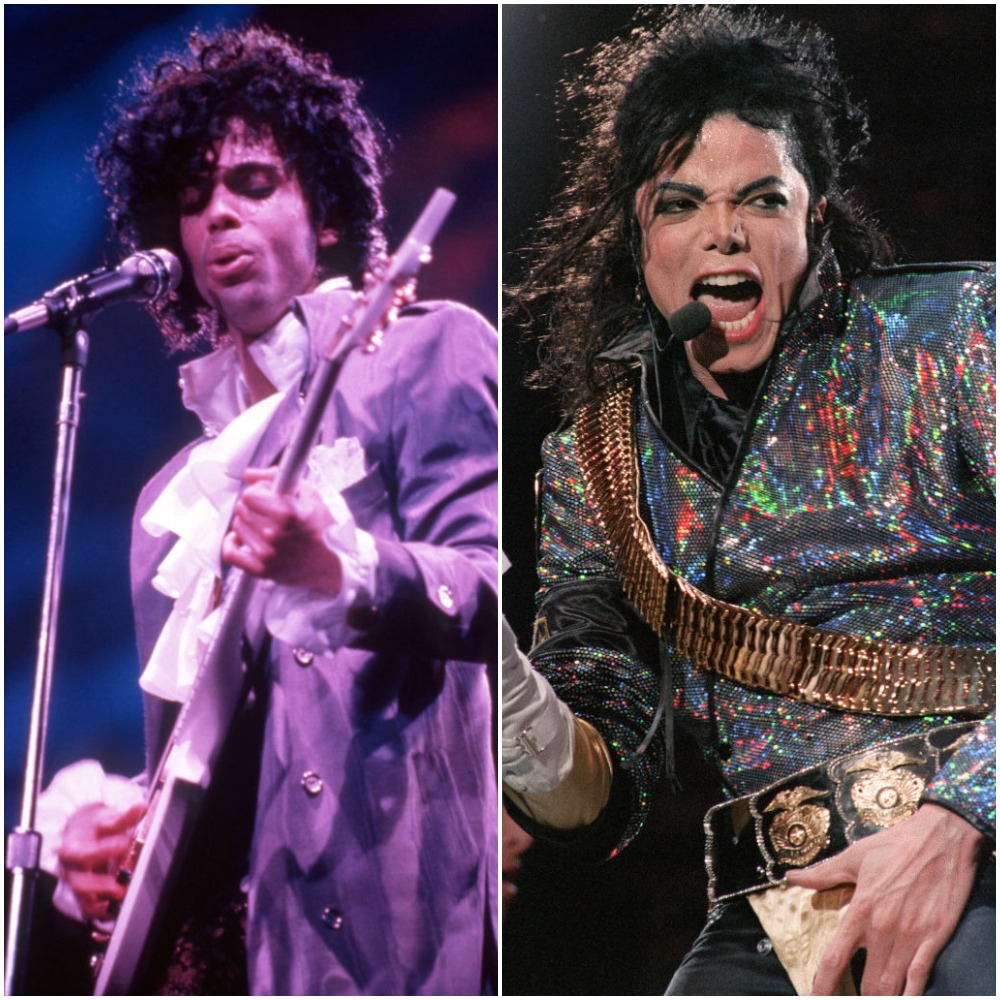 While there were ongoing rumors of an unspoken rivalry between the two, it turns out that their direct competition with each other was a lot more intense than anyone would have expected.
Their feud kicked off in 1983
With Prince and Jackson having come from similar backgrounds and both reaching mega success as adults, you would think that the two would have become fast friends.
Well, much to our surprise, the singers, unfortunately, didn't get off to a great start and became engulfed in a pretty intense rivalry around the time their careers started to reach new heights.
The year was 1983, Jackson was still reeling over the success of his multi-platinum album Thriller while Prince was on the brink of stardom following the release of his songs "1999" and "Little Red Corvette."
Though there were rumors of a feud swirling around, nothing lead others to believe that Prince and MJ had ill-feelings toward each other — that is until the night both attended James Brown's concert in Los Angeles.
During the evening, Brown — who was both Prince and Michael's longtime idol — invited the King of Pop to perform on stage, where he effortlessly bust out classic dance moves like the moonwalk and showcased in incredible vocals.
After Michael was done wowing the crowd, Prince hopped on stage, jammed out a bit on the guitar, stripped off his shirt, even shows off a few of his own dance moves.
Following his performance, the singer exited stage right where he leaned up against a faux lampost and experienced rare humiliation by falling into the crowd, bringing the prop down with him.
Prince tried to run MJ over with his limo
After recovering from that humiliating fall, Prince, who was mortified by his performance, retreated backstage and exited the venue.
He was so embarrassed that that had happened to him that he waited outside in a limo, with the intent of running MJ over. At least, that what Quincy Jones had said.
"He waited in the limousine to try and run over him and La Toya and his mother," Jones told GQ in 2018.
It's not entirely clear if Prince actually made a go at the hit-and-run attempt, but his intention of taking MJ out was something the King of Pop knew his rival wanted to do.
"He knew. Michael knows s**t," Jones continued. "He was there. He said that was his intention." 
The producer added, "It was just very obvious what the hell happened — [Prince] made a d*mn fool out of himself. Michael went up there, in 40 seconds, sang 'I love you, I love you.' Then they went up-tempo and he did a little dance and did the moonwalk and whispered in [James Brown's] ear, 'Call Prince up — I dare him to follow me.'"
The rivalry only escalated from there
After that night of triumph for Jackson and rare humiliation for Prince, the stars' feud continued on.
Though Jones tried to get the singers to make amends by collaborating on songs together, his attempts never pulled through as the two just couldn't find common ground.
From voodoo attempts to bashing each other in public, Prince and Jackson clearly weren't each others' biggest fans and didn't try to put up a front like they were.
Though their feud seemingly died down after Prince played the bass guitar rather loudly in MJ's face during his 2006 Las Vegas residency, it's not exactly clear if the two ever made amends.
But despite whether the superstar put their feud to rest or not, Prince's longtime friend, Tavis Smiley, revealed on Conan in 2009 that the singer had always respected Michael's "artistic genius."
He even revealed that the Purple Rain star retreated from the world for days to revel in the King of Pop's "humanity, dignity, and craft" after learning of his death.
So though Prince and MJ had their issues in the past, it sounds like they still respected and admired each other as artists, despite their feud getting pretty intense at certain points throughout the years.