Prince William: 2 Times He Handled Meltdowns With Prince George Like a Pro
Kids have meltdowns, even ones who are members of the British royal family. When it comes to royal children, they have days just like any other child (or adult for that matter) when they're not in the mood for anything. But unlike their non-royal counterparts, children who are in the royal family might have meltdowns at official engagements where hundreds or even thousands of people may be watching their every move.
We've already covered how Catherine, Duchess of Cambridge dealt with meltdowns and now we're taking a look at times when her husband, Prince William, Duke of Cambridge had to deal with an unhappy kid. Ahead, check out two instances when William helped him and Catherine's oldest son, Prince George of Cambridge, through two very public meltdowns.
Prince William and Kate Middleton welcomed Prince George in 2013
The Duke and Duchess of Cambridge became parents on July 22, 2013, when they welcomed their first child, George. He is now 6 years old and third in the royal family's line of succession to the throne behind his father and grandfather, Charles, Prince of Wales.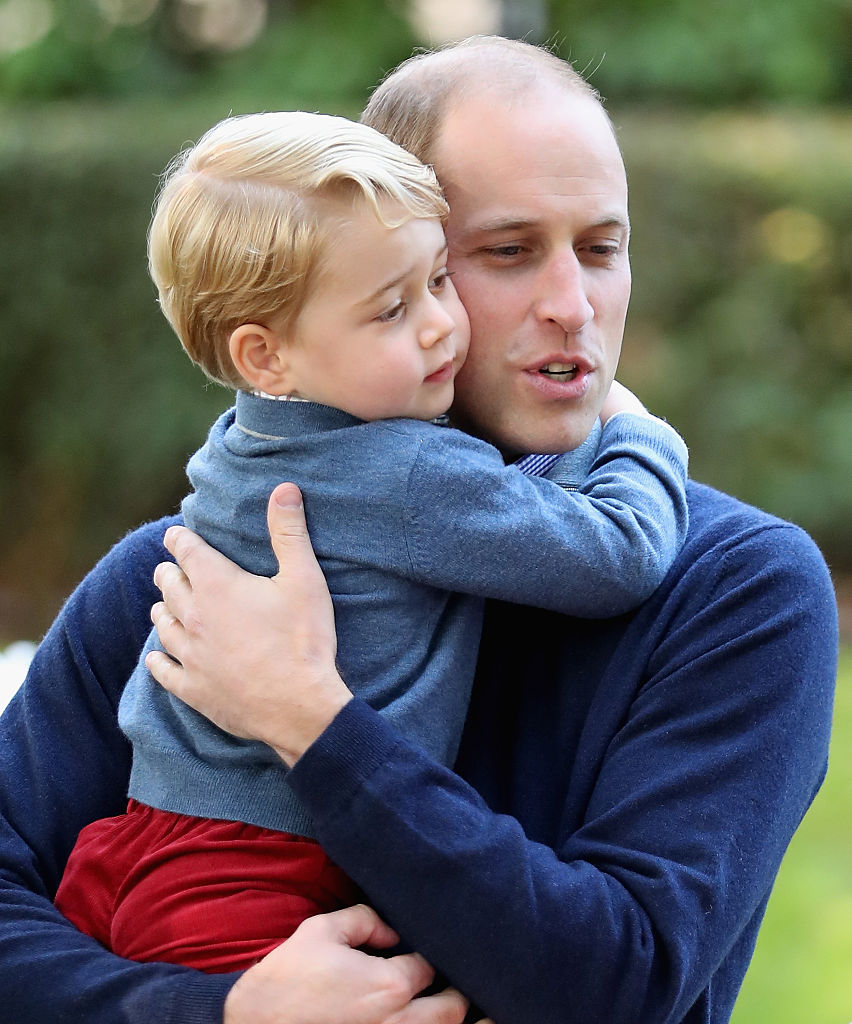 George became a big brother in 2015 when Catherine gave birth to Princess Charlotte of Cambridge. He became a brother the second time in 2018 when Prince Louis of Cambridge joined the family. As the oldest of the three Cambridge children, the public has seen the most of George and that means not only many adorable moments but meltdowns too.
Prince William comforted Prince George in Germany
Getting ready to tour helicopters during their three-day royal tour of Germany in 2017, William and Catherine held hands with George and Charlotte. For whatever reason, George had some hesitations which led to William pulling one of Catherine's signature parenting moves, speaking to him at eye-level.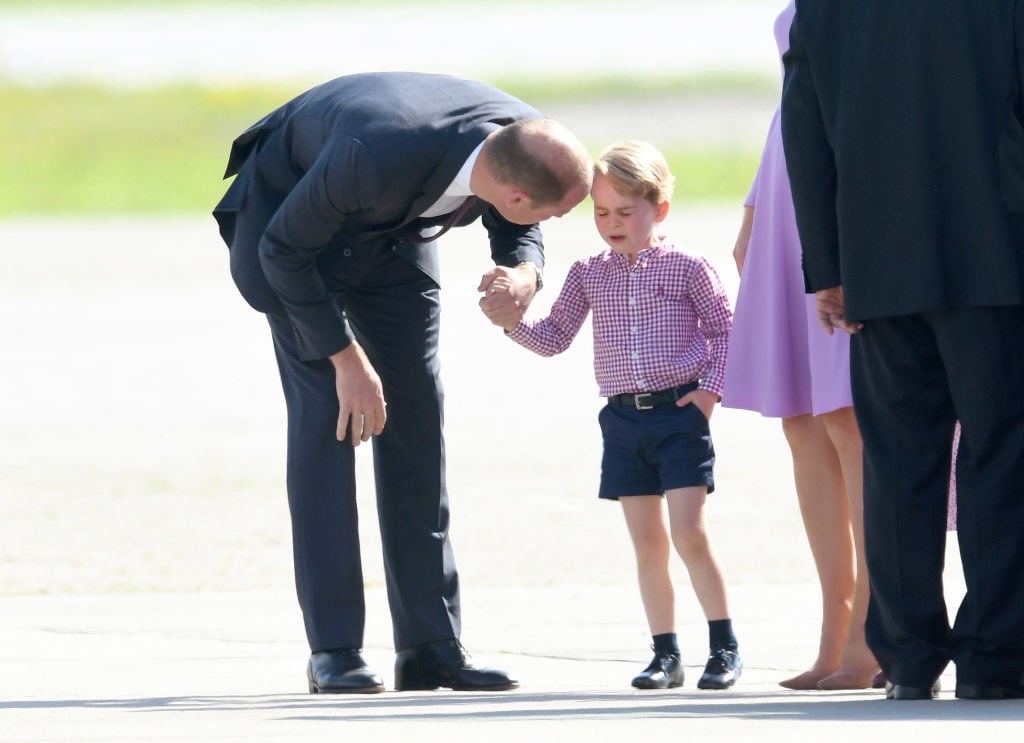 Whatever brief conversation they had worked because George went on to have a great time.
Prince George cried at Princess Charlotte's christening
While Charlotte's christening on July 5, 2015, had been a private event, the media caught glimpses of the family leaving the Church of St. Mary Magdalene located on the royal family's Sandringham estate.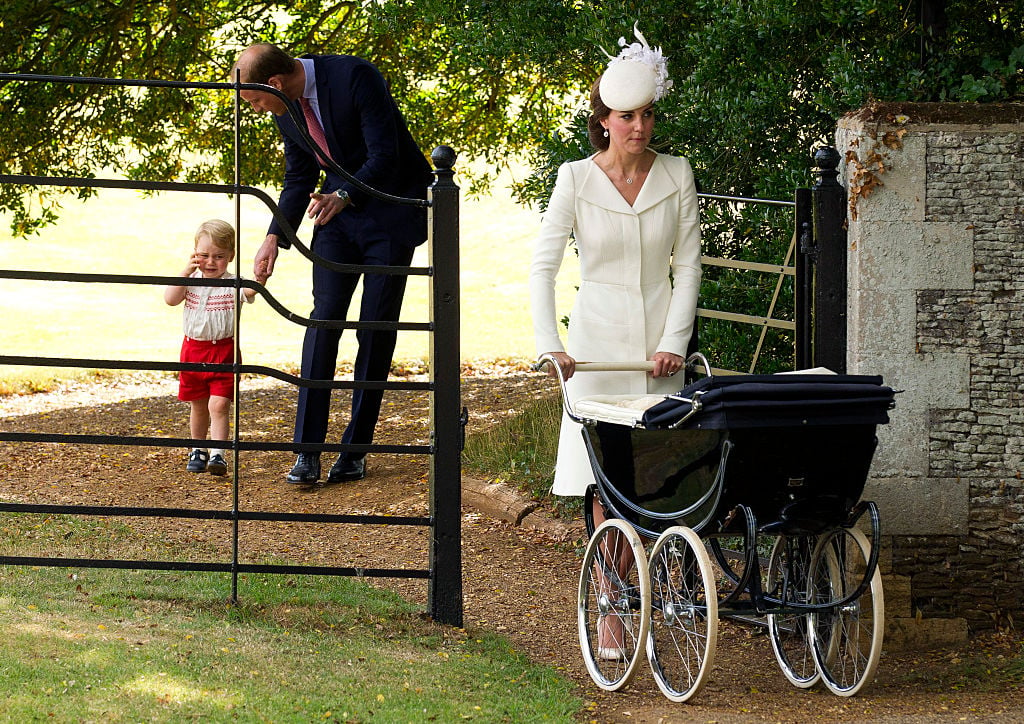 Whether the sheer number of people scared him or something else entirely, George didn't look happy. At one point during their walk, William bent down to George's level to check on him while Catherine pushed baby Charlotte in a stroller.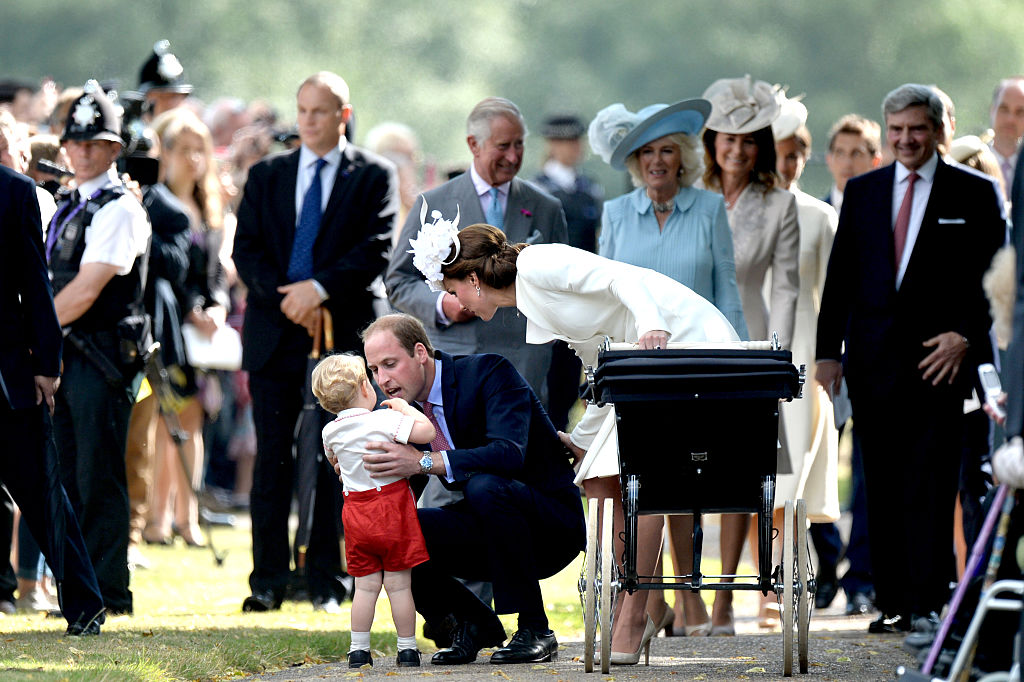 Catherine also stopped for a moment to help console George.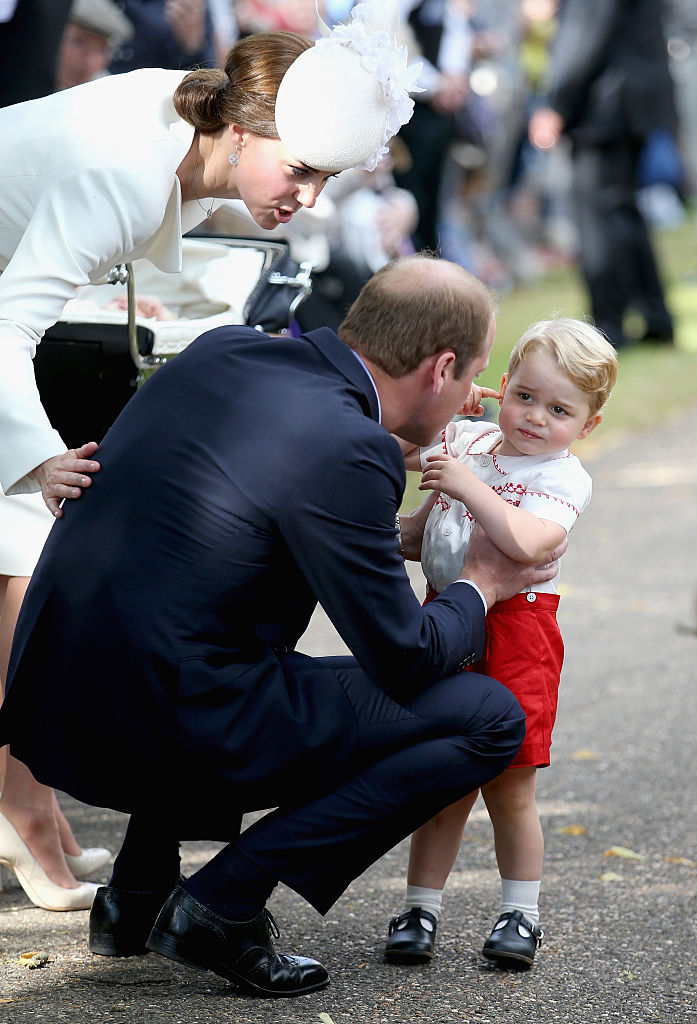 Then William scooped George up in his arms.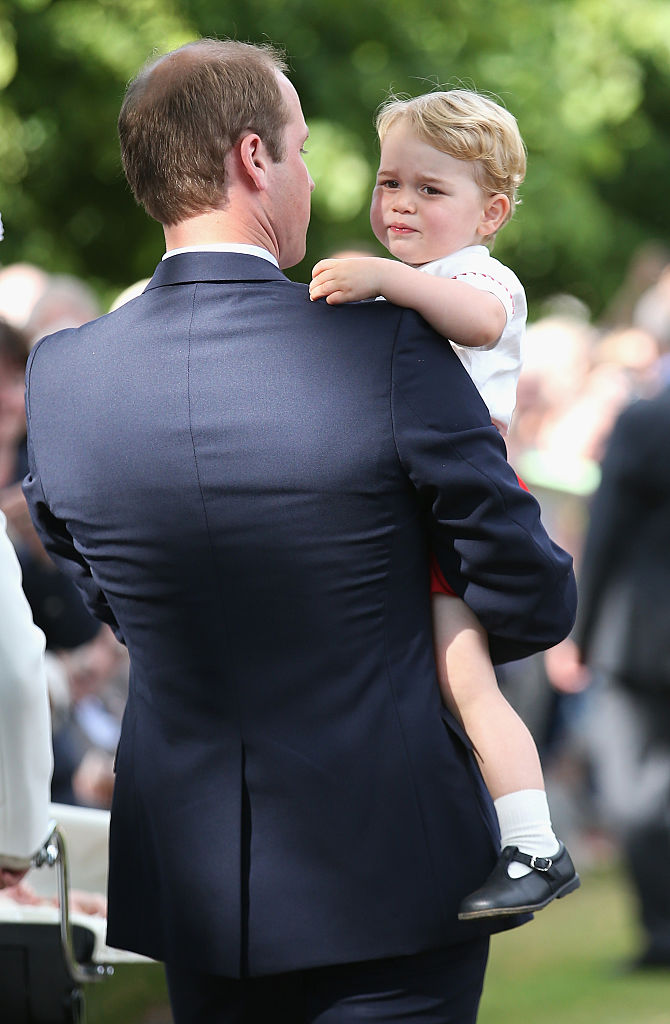 Clearly, George hadn't been too happy about it. But William handled the meltdown like a pro.
Here's hoping we see more from George, William, Catherine, and the rest of the royal family in the near future!