Is Prince William's Alleged Affair Accepted in the Royal Family?
For the last few months, the word "affair" has haunted the royal family after Prince William allegedly cheated on Kate Middleton with her best friend, Rose Hanbury. And, the palace has yet to confirm or deny whether or not the rumors are true. While it's perfectly normal for the royal family to ignore certain reports — especially those pertaining to its members' private lives — we can't help but wonder why they won't put the allegations to rest.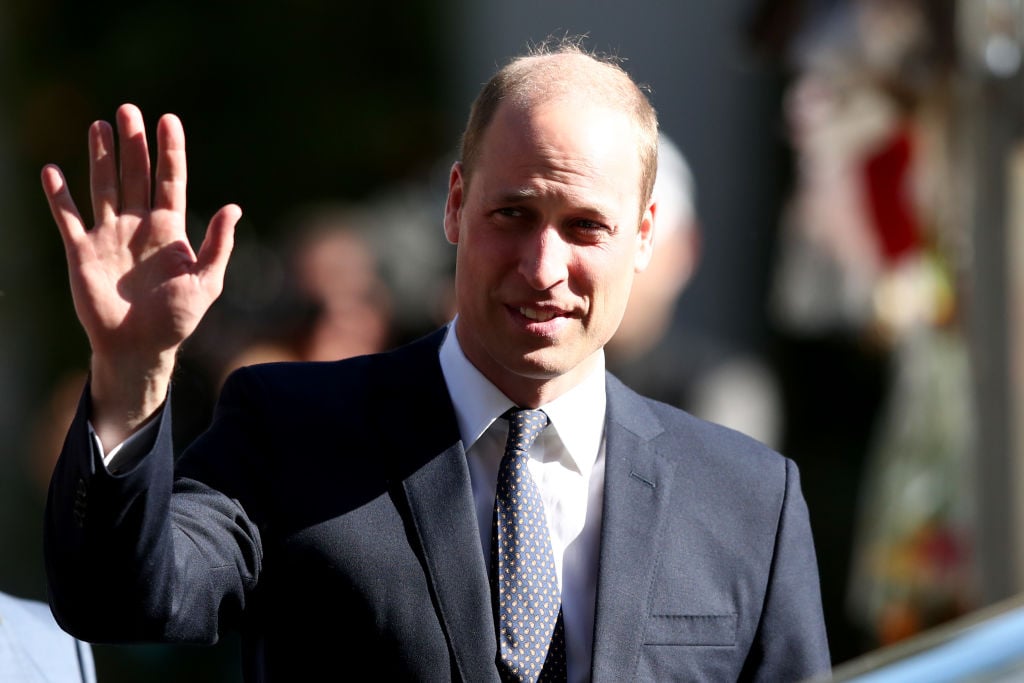 Are affairs allowed in the royal family? We investigate, ahead.

Royal family affairs

While we still don't know if the rumors surrounding Prince William and his alleged mistress, Rose Hanbury are true, he's not the only royal to face scandal because of a rumored affair. As it turns out, quite a few members of the royal family — including Prince William's parents and his grandfather, Prince Philip — have had affairs of their own. In fact, it seems the royal family can't quite shake their cheating desires.

Prince Philip's affairs

First, we have Prince Philip, who wasn't always the most faithful husband to Queen Elizabeth. The Duke of Edinburgh has been accused of cheating on his wife a few times throughout their over 70 years together. Following his marriage to a then-Princess Elizabeth, Prince Philip was linked to singer Pat Kirkwood, who he apparently wined and dined with a dinner and night of dancing at a nightclub. According to Newsweek, the two wrote each other letters and the singer once admitted she would have "had a happier and easier life" if the royal prince never visited her dressing room.

In 1957 — just five years after Queen Elizabeth ascended the throne — Prince Philip found himself in the midst of another affair allegation. In fact, many royal biographers believe the Duke of Edinburgh cheated on Queen Elizabeth with a few young, beautiful women. According to royal biographer and journalist, Christopher Wilson, Prince Philip was never against affairs and felt that they are allowed but should remain secret.

Prince Charles's affair

Prince Philip wasn't exactly the best influence on his son, who went on to have one of the most famous royal affairs in history. Early in their relationship, Prince Charles and Princess Diana painted a picture of a perfect couple who were happily married and in love. However, behind closed doors, their marriage was troubled from the get-go. At the time of their wedding, Prince Charles was allegedly still in love with Camilla Parker Bowles, his former girlfriend (and current wife), which ultimately led to an affair that would end his marriage.

"The problem with Prince Charles was, you are not supposed to be in love with your mistress, you are supposed to have sex with your mistress, but Charles had fallen in love with Camilla and that really screwed everything," Wilson explained to Express.

Princess Diana's affairs

Prince Charles's affair with Camilla Parker Bowles led Princess Diana to seak love and comfort outside of her marriage, too. While still married to the Prince of Wales, Princess Diana had affairs with several men — some tabloids even believe the late princess had up to seven lovers, including a one-night stand with JFK Jr. and a fling with Bryan Adams.
Princess Anne's affair

Prince Charles's sister also had an affair. Only, instead of falling for an old boyfriend, she fell for her mother's personal attendant, Timothy Laurence in 1989. The two exchanged letters which were leaked by The Sun not long after they met. Following the publicity surrounding her affair, Princess Anne and her first husband, Mark Phillips announced their separation. They divorced a few years later in April 1992 and Princess Anne married her lover, Timothy Laurence not long after in December 1992.

Prince William's affair

Like many of his family members, Prince William has found himself in the midst of an affair scandal. But, this time, there's not much information — other than statements from unnamed tabloid sources and speculation on social media — to back up the claims.

That said, if Prince William really did cheat on Kate Middleton with her best friend — or anyone for that matter — it's likely he won't be disowned from the royal family for his actions. After all, some of the family's most prominent members are guilty of similar behavior.

For more on Prince William's rumored affair, click here.

Check out The Cheat Sheet on Facebook!