Prince William Affair Rumors Has Left Rose Hanbury 'Distraught' And Her Marriage In Trouble
Rumors have swirled for weeks claiming that Prince William cheated on Kate Middleton with her friend, Rose Hanbury, during Middleton's third pregnancy. Even though the Duke of Cambridge got his lawyers involved to try and shut down the rumor, it has reportedly had a negative effect on Hanbury.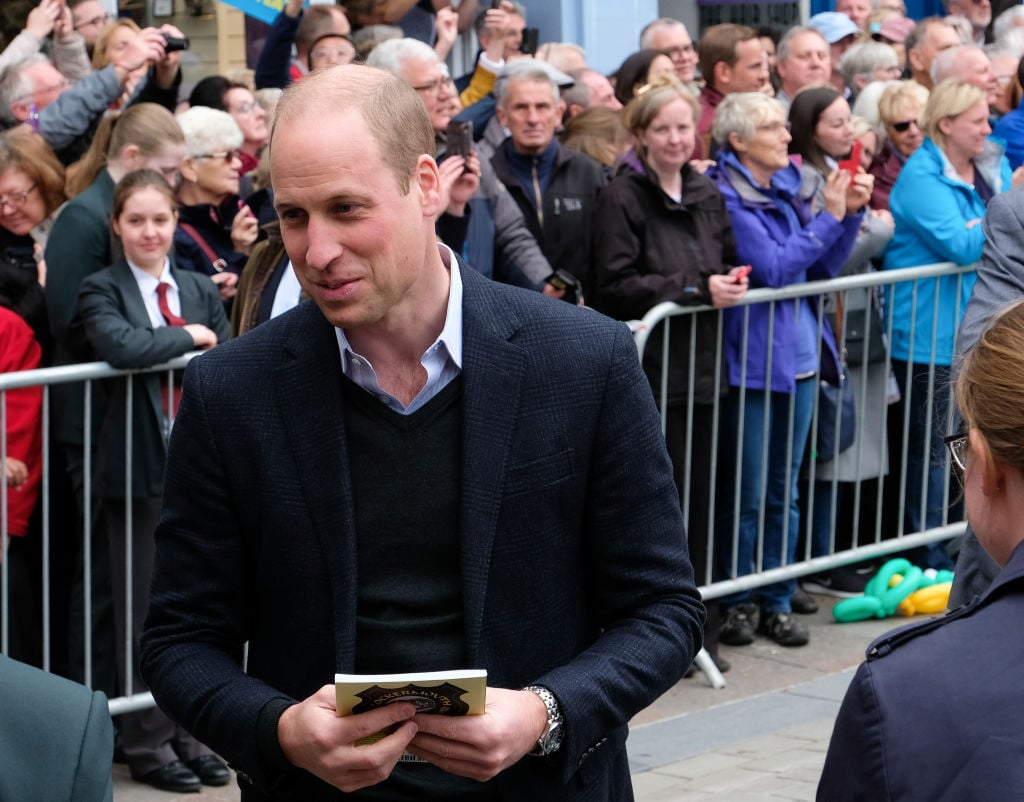 The gossip has left Rose Hanbury "distraught"
According to The Sun, Hanbury – the Marchioness of Cholmondeley – is upset that she is part of the affair rumors, and she doesn't like being named as the "other woman" simply because she is friends with Prince William and Kate Middleton.
"These are very, very trying times for Rose, and she has not found it easy knowing that she is the subject of gossip simply because she happened to form a good friendship with the Duke and Duchess of Cambridge," said a friend of Hanbury's.
Rose Hanbury and Kate Middleton allegedly had a "terrible falling out"
There have also been rumors that Middleton confronted her husband about the alleged affair, telling him that he could no longer see Hanbury And, Middleton allegedly cut Hanbury out of their social circle. The insider told The Sun that Middleton and Hanbury were once close friends, but they had a "terrible falling out" after the affair rumor started circulating.
The insider also claims that Prince William is attempting to play "peacemaker," so his wife and her former friend can reconcile. The source explained that William and Kate live very close to Hanbury and her husband, David Cholmondeley, and because they are neighbors and have numerous mutual friends, he thinks it would best for the two couples to remain on good terms.
However, Middleton has apparently told her husband she no longer wants nothing to do with the Cholmondeleys.
Rose Hanbury is having trouble in her own marriage
Hanbury and Cholmondeley have been married for ten years, and they share three children – 9-year-old twins Alexander Hugh George and Oliver Timothy George and 3-year-old Lady Iris Marina Aline Cholmondeley.
Hanbury is a former model who is 23 years younger than her husband, who is the 7th Marquess of Cholmondeley and a longtime member of the House of Lords.
Since the rumors of her alleged affair with Prince William, Hanbury has reportedly had trouble in her own marriage. And, when she attended the state banquet that Queen Elizabeth recently hosted for President Donald Trump, Hanbury wasn't wearing her wedding ring and she sat on the opposite side of the room from Kate.
"It seems Rose's marriage has less romance these days. He's much older than her and they have different interests. Rose is up there in Norfolk in a nice stately pile," says an insider. "She's a pretty girl and David is often a long way away in Paris or London."
No one is confirming or denying the rumor
When Prince William had his lawyers threaten media outlets over publishing the story, many believed it was proof that the affair actually happened. But, no one has actually confirmed or denied the rumors.
It is quite possible that Hanbury got caught up in the rumor because she was so close to William and Kate. Her home, Houghton Hall, is literally within walking distance of Anmer Hall, and Rose and Kate are part of an elite group in British society known as the "Turnip toffs." Kate and Rose are also both patrons of the East Anglia Children's Hospice.
Most likely, we will never know the truth about what happened to Kate and Rose's friendship, or if there was an affair between Prince William and Rose Hanbury while Kate Middleton was pregnant with Prince Louis. But there is no doubt that fans and the media will keep looking for clues as to what's going down between the former friends.