Prince William Almost Didn't Marry Kate Middleton Because She Made Him Feel 'Claustrophobic'
Prince William and Kate Middleton's relationship was full of ups and downs before they tied the knot in 2011. Their darkest time apparently was in 2007 when William broke up with Kate instead of proposing on her 25th birthday (January 9th) as many had expected because he felt "claustrophobic."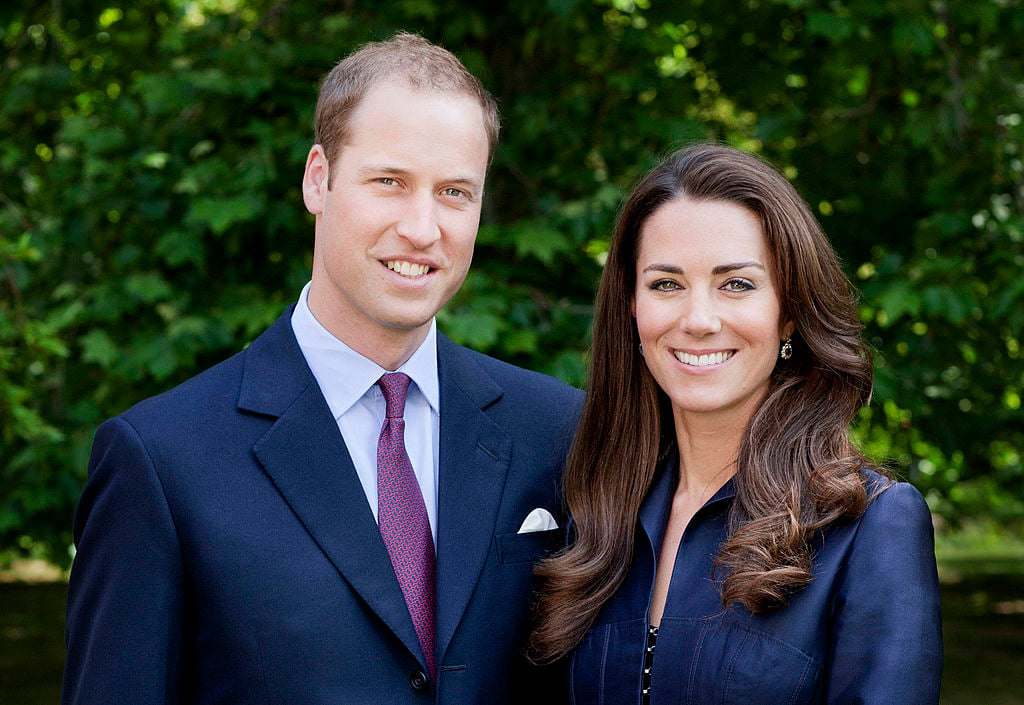 Kate Middleton and Prince William's 2007 split was the talk of the UK
While their breakup during the first part of the relationship was kept quiet, Kate and William's split in 2007 was all over the British media. At the time, The Daily Express reported that the Duke of Cambridge partied at a London nightclub after the breakup, telling his friends, "I'm free!"
However, it wasn't long before William had a change of heart and realized he might have made a huge mistake. Within a few days, William found himself missing his ex, and he went to the movies after admitting that it was possibly time to reconcile with Kate.
"The future King, accompanied only by his police bodyguard, sneaked in to catch a late comedy film, Blades of Glory, after leaving his Army base at Covington, Dorset, for a quiet night out," wrote royal correspondent Richard Palmer.  "His trip came as a friend said the Prince was already showing signs of missing his long-term girlfriend since their breakup following a heart-to-heart chat last week."
The couple was back together by the summer
On July 1, 2007, cameras spotted William and Kate Middleton together again during an event thrown by Prince William and Prince Harry. The brothers hosted the Concert for Diana on what would have been their mom's 46th birthday, and while William and Harry sat in the front row, Kate and her brother were right behind them.
Numerous world leaders were on hand to give speeches, including Nelson Mandela, Bill Clinton, and Tony Blair. And, the musical acts included Elton John, Kanye West, P Diddy, Lily Allen, and Duran Duran.
During the split, Kate Middleton didn't talk to the press
BBC royal correspondent Jennie Bond says that Kate handled the breakup "brilliantly" because she avoided the press and didn't make a fool of herself.
"And I think William very soon realized that actually he'd made a bit of a mistake here and went and wooed her back," said Bond.
Even though she didn't talk to the media, cameras did spot Middleton out and about at various events, and some believe that the stunning pictures of his ex made him realize what he had given up.
The breakup made Kate Middleton stronger
The Duchess of Cambridge eventually admitted during her engagement interview in 2010 that her six-month split from William did her a lot of good. Kate said that she valued the time alone because when you are young, you can get consumed by a relationship. However, she didn't think that way when she was going through it.
"I think at the time I wasn't very happy about it, but actually it made me a stronger person, you find out things about yourself that maybe you hadn't realized," said Kate Middleton.
Despite the cheating rumors, the Duke and Duchess of Cambridge are still going strong
Once they were back together, the couple took a trip to the Seychelles and reportedly made a commitment to each other. That second breakup was their last, and they eventually got engaged in 2010 when Prince William proposed during a trip to Kenya.
William and Kate recently celebrated their eighth wedding anniversary and are the parents of three children – Prince George, Princess Charlotte, and Prince Louis. And, despite rumors that Prince William cheated on Kate Middleton with Rose Hanbury during her third pregnancy, insiders say there is no way the couple will split.
Those cheating rumors did, however, take their toll. Prince William issued a legal warning to let British media outlets know that publishing the rumors was breaking the law.
"In addition to being false and highly damaging, the publication of false speculation in respect of our clients' private life also constitutes a breach of his privacy pursuant to Article 8 of the European Convention on Human Rights," read the letter from royal law firm Harbottle and Lewis.