Prince William and Kate Middleton Are Filling the Royal Family Void With an Intense Travel Schedule in 2020
When the going gets tough, the tough get going — on royal tours.
Prince William and Catherine, Duchess of Cambridge haven't spoken publicly about their feelings on Megxit. But without the Duke and Duchess of Sussex on hand to pick up the slack, this couple is gearing up to have their busiest year ever to make up for their absence. If anyone can keep the royal family reputation strong, it's Will and Kate.
Royal followers have been speculating for weeks over who will fill the void left by Prince Harry and Meghan, Duchess of Sussex. Could it be Princess Eugenie? Princess Beatrice? Queen Elizabeth's favorite daughter-in-law, Sophie, Countess of Wessex?
There's a good chance it'll be none of the above.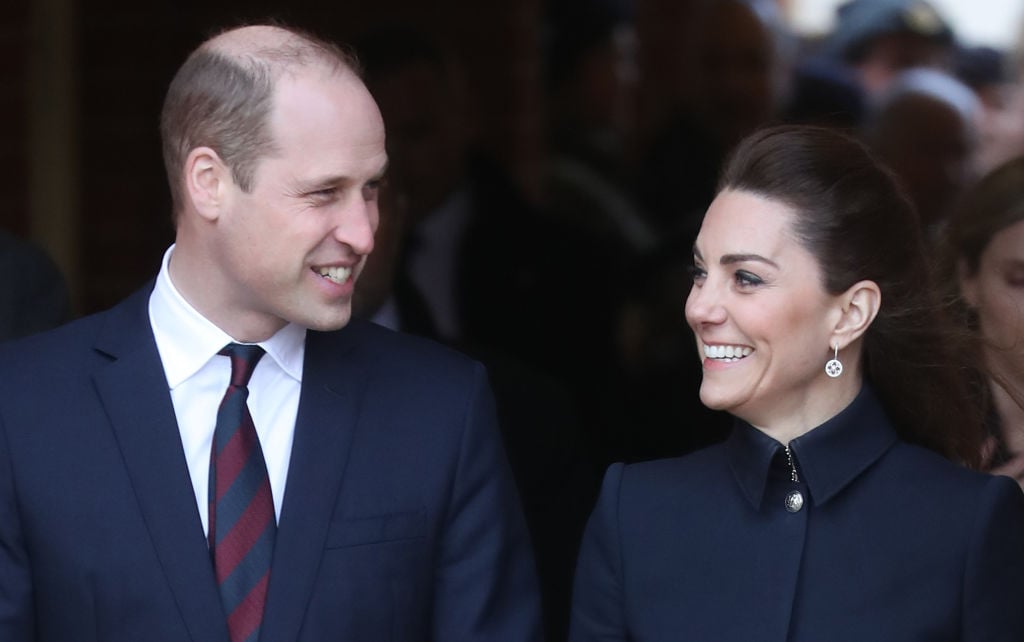 Prince William and Kate Middleton had a busy year in 2019
Though they didn't earn top prize as the busiest working royals of the year, the Duke and Duchess of Cambridge did pull their weight by attending plenty of engagements throughout the year. Prince William clocked in for 220 events while Kate attended 126.
Meanwhile, Queen Elizabeth was present at 295 functions even though she's 93 years old. And the hardest working royal of them all, the heir apparent and future monarch Prince Charles showed up to an incredible 521 events in 2019.
With all that effort, it's easy to see how the royal family can keep their presence strong even without Harry and Meghan. In 2019, Harry attended 201 events while Meghan was present at just 80 because of her maternity leave.
The Duke and Duchess of Cambridge have two trips in the works
So far, we know Prince William and Kate will be heading to Ireland in early March. Observer reported that it will be couple's first official trip to the Republic of Ireland and might include stops in Dublin and Cork. Previously the pair only visited Northern Ireland.
Rumor has it their next big engagement is a visit to Australia sometime in the spring. The Duke and Duchess of Cambridge will likely visit places and people affected by the bushfires that devastated the area recently. There is speculation that the pair wanted to visit sooner, but they didn't want to take attention away from fundraising efforts.
The British royal family is finding a new normal
No one knows what the future will bring for the royal family, especially now that Harry and Meghan have an official exit date. However, William and Kate seem as dedicated as ever to keeping up their busy work schedules to help mitigate any of the damage caused by Megxit.
Queen Elizabeth is grateful that this young couple is helping keep the peace and perpetuating a positive image for the family amongst all the scandals. It's making her more confident that the legacy she spent a lifetime building is in good hands.
It'll be an interesting year for the whole family and will undoubtedly include plenty of high-profile events for the Duke and Duchess of Cambridge. We'll be watching to see where they head next.