Prince William and Kate Middleton Have Become More Relatable Recently, Experts Share
Prince William and Kate Middleton proved they can be very relatable, as shown in recent engagements and an interview where they were quite normal.
Prince William and Catherine, Duchess of Cambridge have been proving that they are anything but stuffy royals now more than ever. With the Cambridges' move to a flexible solution for attending royal engagements amid the social distancing of coronavirus (COVID-19), the couple have become more relatable with their virtual meetings.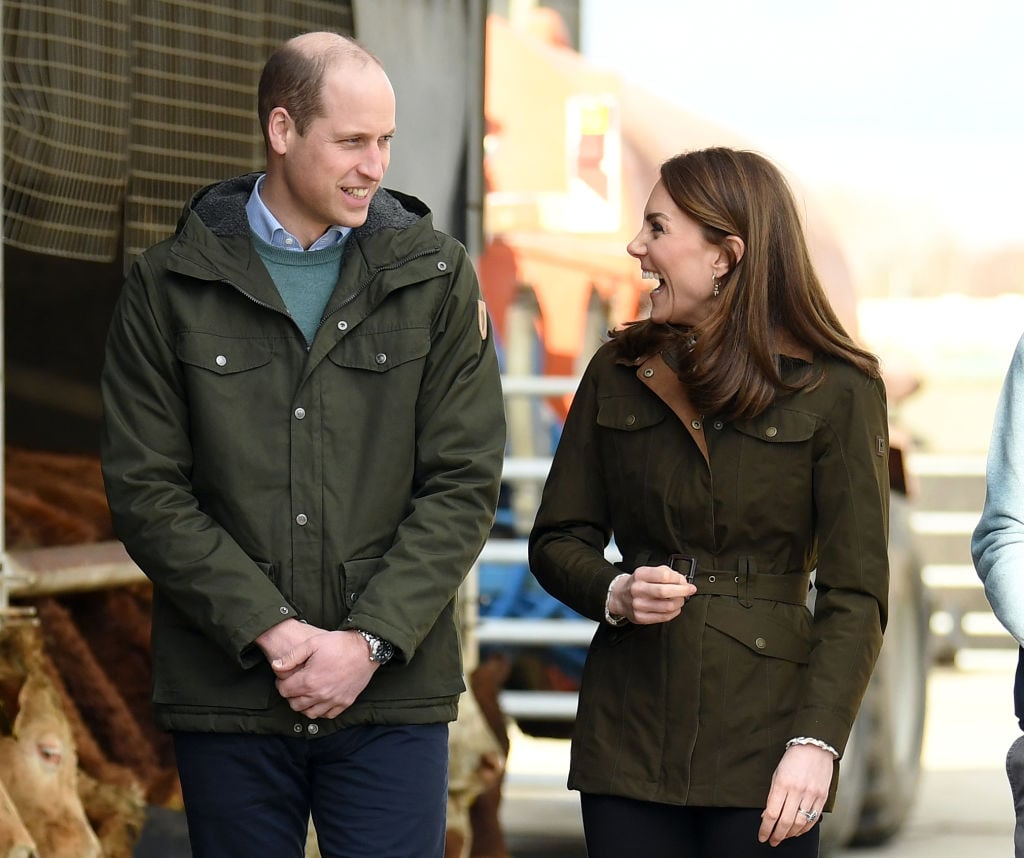 Prince William and Kate conducted virtual meetings
Since the Cambridges can't meet with people in person for their engagements, they are taking a different approach and conducting virtual meetings. The move is relatable to those who are taking a similar approach to working from home while on lockdown due to the virus.
In meeting with the students and teachers of Casterton Primary Academy before the Easter holiday, the couple connected via a video meeting platform and were able to interact with the educators and children.
Prince William and Kate are more relatable than ever
Prince William and Kate's meeting was a hit and their casual approach, according to experts, proved that they're very relatable.
Roberta Fiorito and Rachel Bowie shared their thoughts on the virtual meetings during the Royally Obsessed podcast, with one expert noting, "Kate and William jumped on a Zoom called and Kate called out William for eating all of the Easter candy."
It was a cute exchange between the couple when Prince William assured that the Easter holiday would have "a lot of chocolate being eaten here, don't worry" and Kate replied, "You keep eating it!"
The royal experts found the teasing moment quite sweet, imagining that William was sneaking chocolate to eat.
The Cambridges have also shown a huge measure of support and encouragement during the coronavirus crisis. "These Zoom calls really provide this insight into their lives and their personal goings-on that we don't normally see," Bowie shared. "It is like the unglossy version of them but I still love to see that side of them."
Fiorito agreed, adding, "I feel like it is making them have such a bigger presence and feels really relatable for me."
Though the couple has adjusted the way they're working, Bowie shared how she was "a little sad to not see all the fashions as that is one of my favorite things about seeing them all together. We get to see all the different pastel hues that they usually break out for Easter."
"I think that was a little sad to not see but they really did post a lot, they commemorated the holiday," she added. "It was nice, they still put themselves out there and made themselves known — it was just nice to see."
They were surprisingly 'normal'
When the Cambridges recently sat down for an interview with BBC, they were very open as they discussed the coronavirus, including how they had been handling homeschooling and sharing Prince William's concerns about his grandparents' health.
BBC interviewer Tina Daheley shared her thoughts on how "normal" they are. "I think the thing that people sometimes forget is that they're members of the royal family, they can perform if you like," she shared during the Coronavirus Newscast.
Daheley continued, "But the thing that always strikes me is how normal they are. It did feel like I was just having a chat with people."