Prince William and Kate Middleton Have Been 'Very Upset' About Prince Harry and Meghan Markle's Exit
How are Prince William and Catherine, Duchess of Cambridge adjusting in the wake of Meghan, Duchess of Sussex and Prince Harry's decision to exit the royal family? According to one insider, they're "very upset" that the Sussexes have left and moved to Canada, but they appear to be pressing on with royal engagements and carrying on with their expected royal decorum.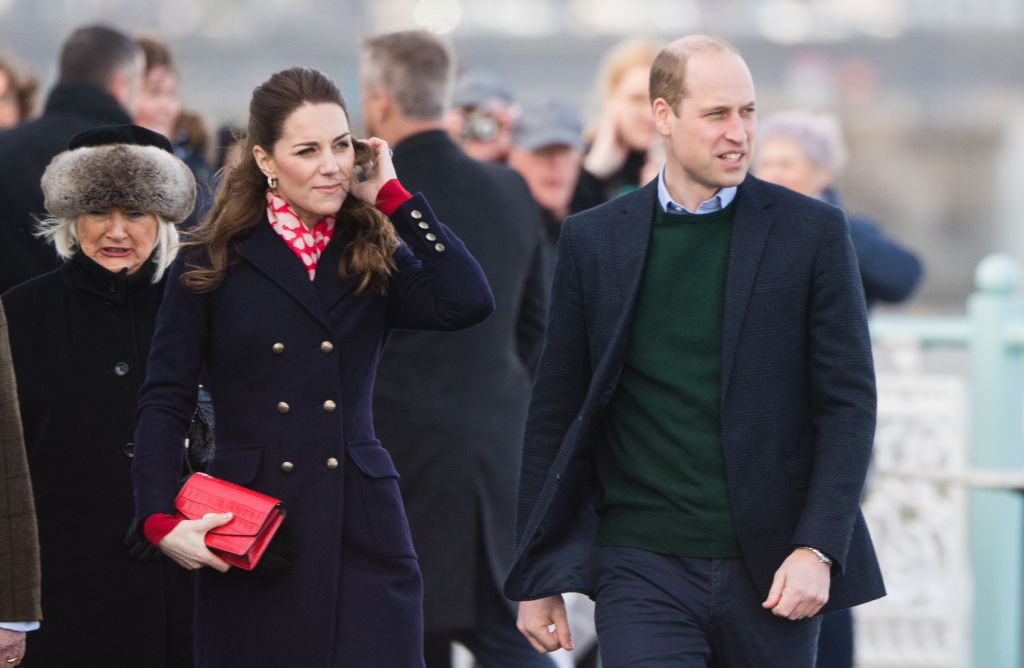 Prince Harry and Meghan exit the family
Prince Harry and Meghan took an extended break over the holidays and returned with some big news — they wanted to leave their royal duties for good.
After Queen Elizabeth called a special meeting to hammer out the details of the Sussexes' request, she released a statement showing her support for the couple.
The queen's statement shared, in part: "I am pleased that together we have found a constructive and supportive way forward for my grandson and his family. Harry, Meghan and Archie will always be much loved members of my family. I recognise the challenges they have experienced as a result of intense scrutiny over the last two years and support their wish for a more independent life."
The statement continued: "I want to thank them for all their dedicated work across this country, the Commonwealth and beyond, and am particularly proud of how Meghan has so quickly become one of the family. It is my whole family's hope that today's agreement allows them to start building a happy and peaceful new life."
How have Prince William and Kate felt about Megxit?
Following Prince Harry and Meghan's exit, royal fans have wondered how Prince William and Kate have been handling this huge upheaval in the family and whether they've had to take on more responsibilities in the Sussexes' absence.
A palace source shared there was "genuine worry," telling The Mirror: "Harry and Meghan deciding to up sticks and leave without any thought about how it could affect them is pretty selfish."
"If the Sussexes are only here half the year then it will fall to William and Kate to pick up the slack with more engagements, more pressure, and that has not even been considered," the source added.
The Cambridges are also reportedly "very upset" over the Sussexes' move, with a source telling The Sun: "Understandably William and Kate have been very upset by what has happened. Not only has William lost his brother as a working member of the family but he and Kate now have a much greater burden."
They've been leaning on Kate's mom
It's believed that, in this trying time for the Cambridges, they've been leaning on Kate's mother, Carole, for some support.
Royal author Phil Dampier told Fabulous Digital: "Kate turns to [Carole] for advice and comfort all the time," noting that the Cambridges have spent more time with Carole following Prince Harry and Meghan's exit from their royal duties.
"There will be stressful times ahead and Kate and William will need the support of Carole and Michael more than ever," Dampier added.