Prince William and Kate Middleton May 'Not Have Appreciated' Prince Harry and Meghan Markle's 'Disregard' for the Queen, Expert Claims
Prince Harry and Meghan, Duchess of Sussex's royal exit plan may have been shocking to some, but Queen Elizabeth supported their decision. How did Prince William and Catherine, Duchess of Cambridge feel about it though? According to one royal source, the Cambridges didn't approve of the move, nor the way Prince Harry and Meghan showed "disregard" for the royal family.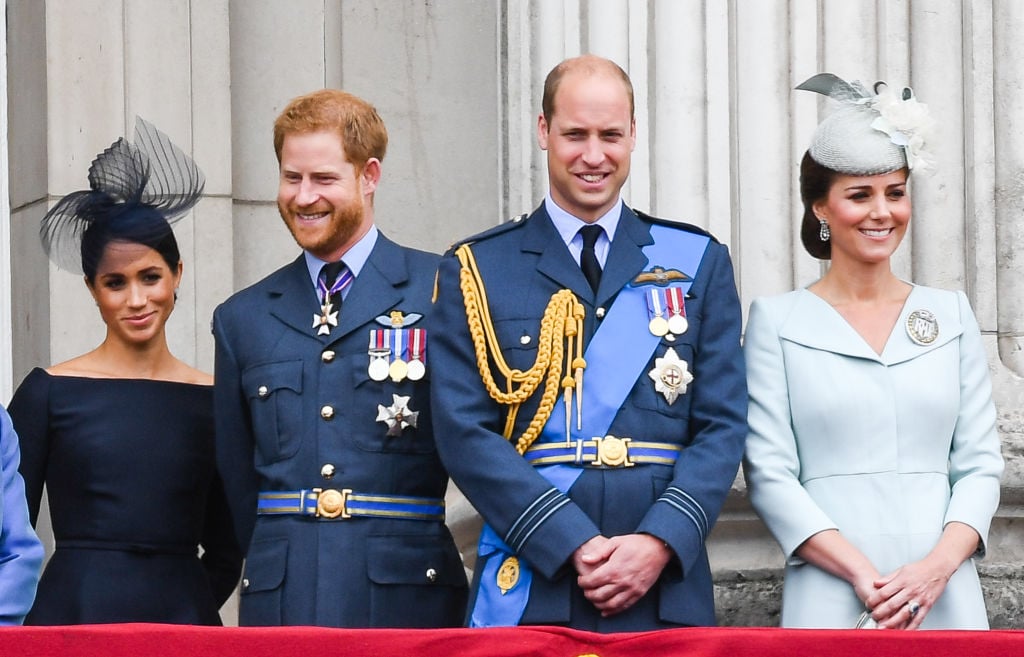 Prince Harry and Meghan made their big announcement
In January, Prince Harry and Meghan announced a plan that many found drastic at first. The Sussexes shared the decision to take a "step back," with the queen signing off on it.
Prince Harry later remarked how he and Meghan felt like their exit was the only option to escape the constant public and media scrutiny they faced.
"The decision that I have made for my wife and I to step back is not one I made lightly. It was so many months of talks after so many years of challenges. And I know I haven't always gotten it right, but as far as this goes, there really was no other option," he shared in a speech delivered at a dinner for supporters of Sentebale in London
The queen shared her statement of support, noting: "Following many months of conversations and more recent discussions, I am pleased that together we have found a constructive and supportive way forward for my grandson and his family. Harry, Meghan and Archie will always be much loved members of my family. I recognise the challenges they have experienced as a result of intense scrutiny over the last two years and support their wish for a more independent life."
Prince William and Kate have reportedly had to pick up the slack
With the Sussexes packing up and heading to Canada, many royal fans wondered if the Cambridges would need to step up and fill in for the Sussexes. One source shared with The Mirror how the decision was "pretty selfish," explaining, "Harry and Meghan deciding to up sticks and leave without any thought about how it could affect them is pretty selfish."
The source added: "If the Sussexes are only here half the year then it will fall to William and Kate to pick up the slack with more engagements, more pressure, and that has not even been considered."
A source believes the Cambridges disapprove of the Sussexes' plan
The Cambridges haven't spoken publicly about Prince Harry and Meghan's plan but reportedly aren't fond of it.
Royal expert Richard Fitzwilliams believes that Prince William and Kate felt a "severe blow to the monarchy" when the Sussexes made their announcement to leave the royal family and would "not have appreciated" the plan.
"The fact that the Sussexes behaved as they did was a severe blow to the monarchy," Fitzwilliams told Express, adding, "William and Kate, together with George and his siblings, are the future of the monarchy. They will not have appreciated the way the Sussexes have so flagrantly disrespected the queen and shown such open disregard for the institution."