Prince William and Kate Middleton Need to Be 'Careful' Not to Overshadow the More 'Reserved' Prince Charles Royal Expert Claims
Prince William and Kate Middleton have won the hearts of the British public during the coronavirus pandemic. The Duke and Duchess of Cambridge's down-to-earth approach to the crisis and willingness to continue work has given them a major boost in popularity. While the Cambridges are certainly on their way up, one royal expert believes they need to be careful about overshadowing a more reserved Prince Charles.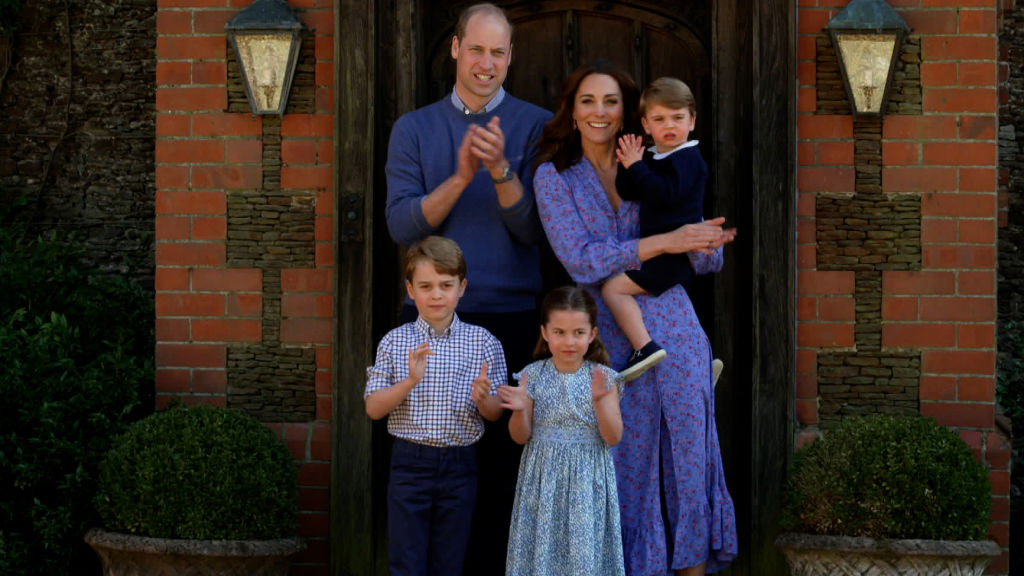 Prince William and Kate Middleton enjoy their time in the limelight
Most senior members of the royal family, like Prince Charles, have been more reserved during the coronavirus pandemic. They have kept up a few televised appearances but have largely remained out of the spotlight.
On the other hand, Prince William and Kate, Duchess of Cambridge, have been among the most visible royals over the past month. The two have shared a slew of photos on social media that highlight their work behind the scenes and have been fulfilling some of their royal duties via video conference.
Their latest public appearance was a special TV slot in support of the National Health Service. The couple took part in a huge show of support for the NHS alongside their three children, Prince George, Princess Charlotte, and Prince Louis.
While William and Kate have been active on the public side of things, royal expert Richard Fitzwilliams believes they should proceed with caution.
This is why Prince Charles is more reserved
In an interview with Express, Fitzwilliams acknowledged how much work Prince William and Kate Middleton have done over the past few weeks. This includes their support of frontline workers and raising awareness for mental health issues.
He then noted how people pay attention to whatever Kate wears, and that fashion sense is starting to filter down to her children. Kate being such a strong photographer has also added a "personal touch" to their frequent posts.
Charles, however, has been much more reserved, and Fitzwilliams says his approach to the crisis befits his station. Not only has Charles' tone been more conventional, than Prince William, but his own battle with the coronavirus in March brought him even closer to the British people.
"Charles and Camilla have also been adept in adapting though more formally," Fitzwilliams shared. "His virtual addresses have been conventional as expected. The fact he was afflicted by coronavirus, though fortunately, the symptoms were mild, was a leveler in that it showed the nation was suffering and fighting it together, a fact reinforced when Prime Minister Boris Johnson fell ill."
Although Charles has been more reserved than the Cambridges, his recent post on social media was targeted at a much wider audience.
Prince Charles and Camilla Parker Bowles strike a pose
In honor of the 15th anniversary, Charles and Camilla Parker Bowles posed alongside their dogs for an adorable photo. As Fitzwilliams explained, the photo was meant to appeal to the larger British public by showing the couple's love for animals.
"Charles and Camilla's pose with their two dogs to mark their 15th wedding anniversary was particularly enchanting and had obvious appeal to our love of animals," he stated.
Fitzwilliams added that Charles and Camilla, Duchess of Cornwall, have been perfectly complimenting Queen Elizabeth's approach to the crisis, including her inspiring speech last month.
They are also carefully balancing their posts with Prince William and Kate, who tend to be "more relaxed" when discussing the current crisis. For example, they recently talked about how the pandemic has affected their lives in the country.
On the heels of the interview, Charles wrote about how he and Camilla are coping with the crisis and shared an adorable photo of him and Prince Louis. As far as Fitzwilliams is concerned, this is "skillful teamwork" on full display.
Prince William and Kate Middleton are careful not to overshadow Prince Charles
When it comes to overshadowing Charles, William and Kate have been very careful about not stealing the limelight. Instead of competing with each other for attention, Charles and the Cambridges have been working together, and their activity on social media has been very complimentary.
For a comparison, Fitzwilliams mentioned how Prince Harry and Meghan Markle "did not seem to care" whenever their events clashed with other members of the royal family. And now that the Duke and Duchess of Sussex are out of the monarchy, scheduling posts is "no longer the concern" it used to be.
Prince William and Kate Middleton have not commented on the reports surrounding their reaction to the crisis. The couple is currently living at their country estate, Anmer Hall, with their three children, Prince George, Princess Charlotte, and Louis.