Prince William and Kate Middleton's Expressions in Anniversary Video Look 'Scripted,' Body Language Expert Says
Prince William and Kate Middleton released a video of their family for the public. However, according to a body language expert, William and Kate's expressions in the video might be rather "scripted."
Prince William and Catherine, Duchess of Cambridge recently passed a marriage milestone. The couple celebrated their 10th wedding anniversary. As a celebration, William and Kate released a video of their family for the public. However, according to a body language expert, William and Kate's expressions in the video might be rather "scripted."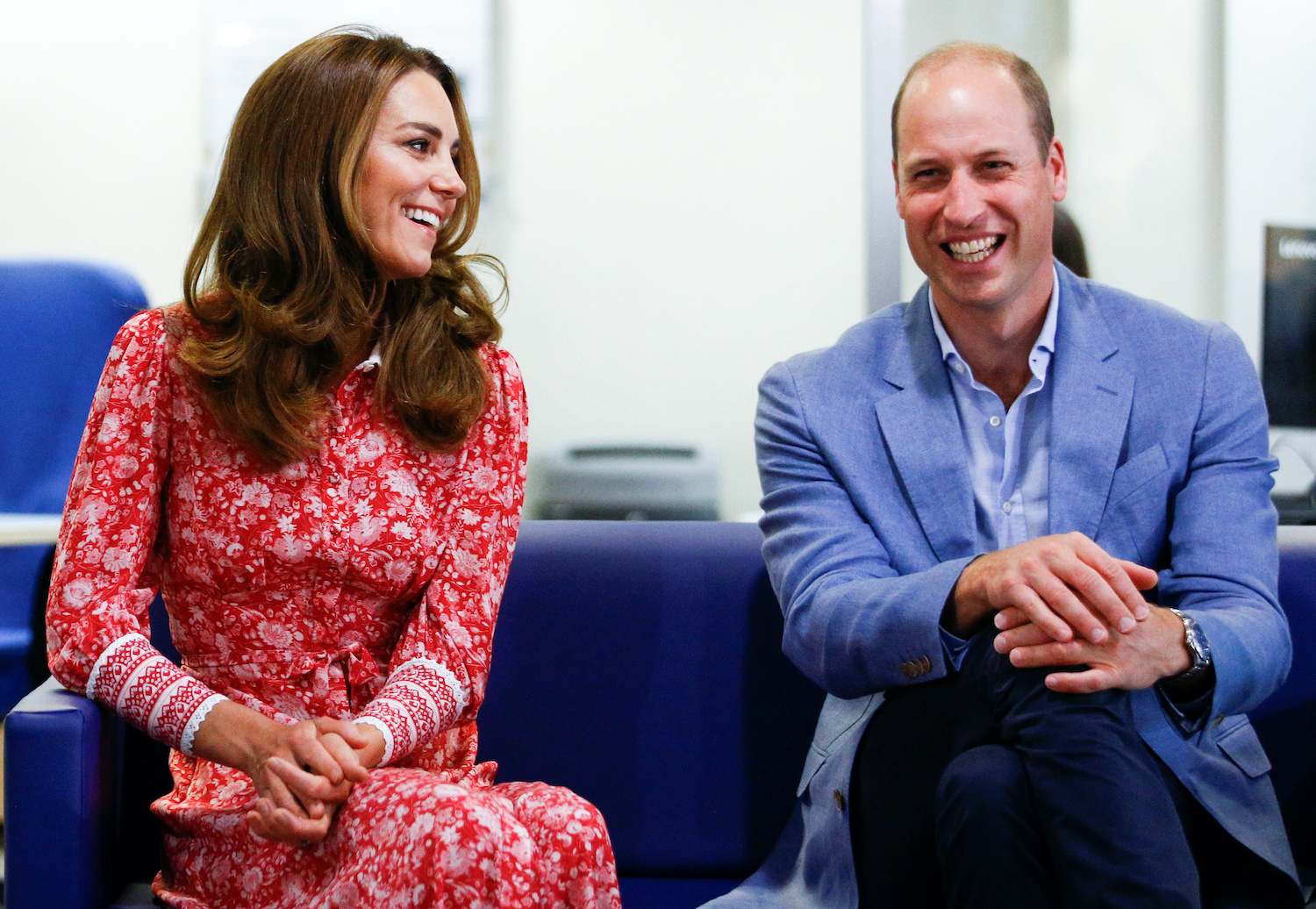 Prince William and Kate Middleton celebrated their wedding anniversary on April 29
On April 29, William and Kate shared a short video on social media in honor of their 10th wedding anniversary. The video, which was filmed by videographer Will Warr, features the couple and their three children having fun together.
According to Town and Country, the video was taken last fall at a beach near the Cambridges' country house in Norfolk.
Accompanying the video is a message from William and Kate. The couple wrote, "Thank you to everyone for the kind messages on our wedding anniversary. We are enormously grateful for the 10 years of support we have received in our lives as a family. W & C."
Prince William and Kate Middleton expressions look 'scripted,' body language expert says
The video might be short, but body language experts have managed to deduce a few things from it.
According to Nicki Swift, former professional poker player and relationship science and data analyst Jason Lee believes William and Kate's expressions look "scripted."
"The video feels aggressively scripted to me when you look at William and Kate's expressions," Lee told the outlet. "But maybe that's the price of poker and the way things are done when you're famous. I certainly wouldn't recommend reading too far into this based on these circumstances."
The Cambridge kids look 'genuinely happy' in the video
In any case, William and Kate's children—Prince George, Princess Charlotte, and Prince Louis—have expressions that do not seem "scripted." Lee believes they give off "genuinely happy" vibes.
"What doesn't feel scripted at all, though, is the genuine happiness you see on the kid's faces throughout the entire set of clips," Lee said. "Clearly, the presence of what is most likely a professional film crew isn't enough to deter them from displaying genuine laughter and 'full-face smiles.'"
He added, "When a smile involves the entirety of the face, specifically the eyes, it's much more likely to be genuine. Add in the fact we're talking about kids here, and it's probably a safe assumption they're genuinely happy in these clips."
Perhaps it is not surprising that the Cambridge kids seem very happy and carefree in the video. William and Kate often encourage their children to play outside and forbid them from spending too much time with electronics.
Additionally, it's clear William and Kate are very close with their kids. They do not follow the traditional parenting style of past royals, who were emotionally distant from their children. Rather, William and Kate are hands-on parents who let their kids open up to them emotionally.