Prince William and Kate Middleton's Last Interaction With Harry and Meghan Was Not As Bad as Everyone Thought (Exclusive)
Prince William and Kate Middleton's final public interaction with Prince Harry and Meghan Markle did not go over well. Many royal watchers thought the couples acted cold and distant towards each other, despite the family's desire to display a united front amid Megxit. With the Sussexes exit now official, royal expert Melanie Bromley believes their last interaction was not as bad as everyone thought.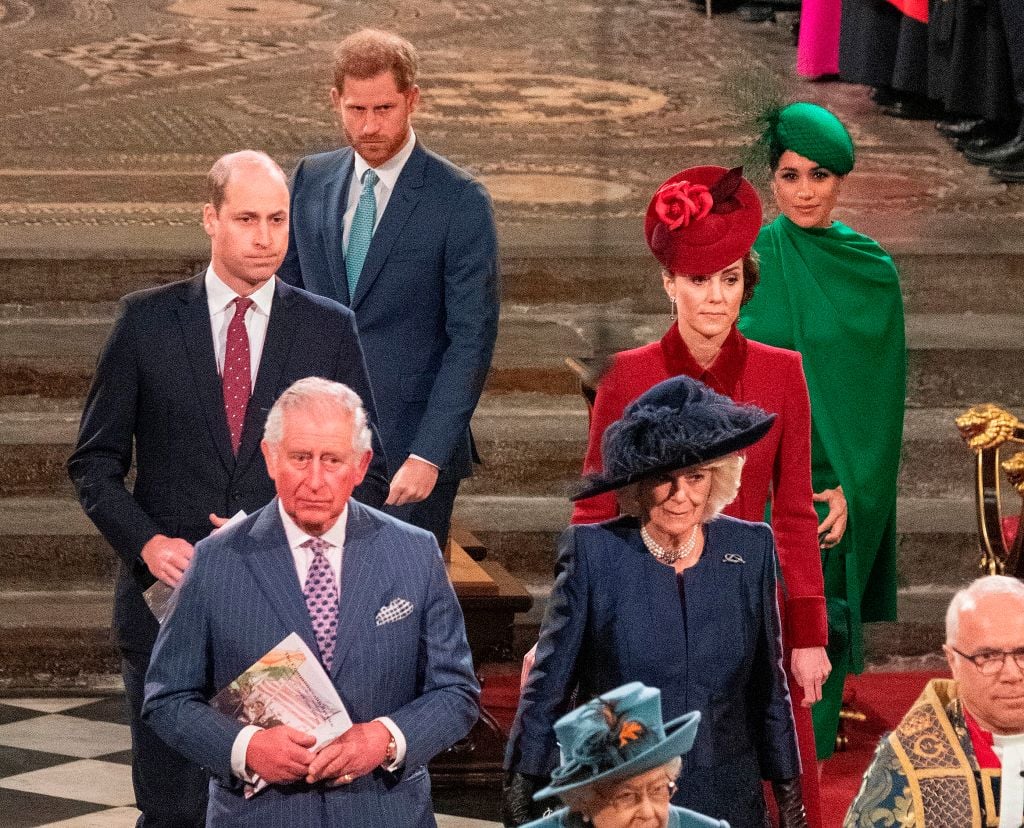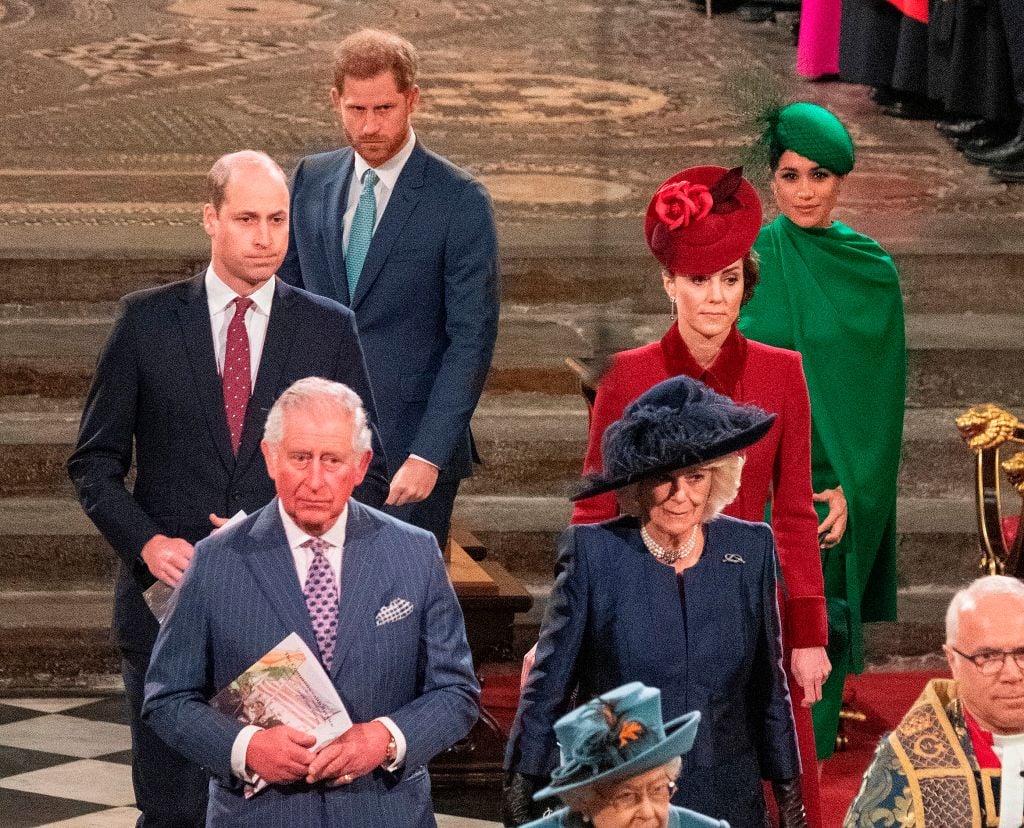 Inside Prince William and Kate Middleton's last interaction with the Sussexes
In early March, Harry and Meghan, Duchess of Sussex, returned to the United Kingdom for one last round of royal engagements. The couple took part in several joint events, including a final appearance at the Commonwealth Day service.
William and Kate, Duchess of Cambridge, attended the event and sat one row ahead of Harry and Meghan. Queen Elizabeth, Prince Charles, and Camilla Parker Bowles also took part in the ceremony.
Royal watchers looked forward to the event because it was going to be the final appearance for the Fab Four. Fans also expected the royals to be on their best behavior, which is why they took so much flak over what happened.
Although they sat near each other, Prince William and Kate Middleton barely acknowledged Harry and Meghan when they reached their seat. The Duke and Duchess of Cambridge offered a quick welcoming nod to the Sussexes but did not react with them any further.
Harry and Meghan, meanwhile, spent most of the event talking to Prince Edward and Sophie Rhys-Jones, who was seated next to them. While most fans thought the interaction between the Cambridges and the Sussexes was cold, Bromley believes there was more to it than meets the eye.
Bromley says the Fab Four's final meeting was not as bad as it looked
In a recent interview, Bromley, the E! News Chief News Correspondent, pointed out how William and Kate's last interaction with Harry and Meghan was a little deceiving. Although it appeared like there was tension between the couples, Bromley believes it was not as bad as it looked.
"I'm going to tell you what I disagree with. I don't think it was as bad as everybody saw," Bromley explained, adding that "if I'm not smiling, I look like I'm in a mood as well. And it's just the way my face lays."
Bromley added that it is pretty evident that things are not right between the Cambridges and the Sussexes. But considering how Harry and Meghan were on the verge of leaving, some tension between them was inevitable.
At the end of the day, Bromley does not believe the couples are "out to get one another." Instead, she believes Prince William and Kate Middleton just have a "different opinion" about how things should have gone down.
Harry and Meghan announced their exit from the royal family at the beginning of the year. After weeks of ironing out the details, the couple's departure became official on March 31. They are currently living in Los Angeles where they are believed to be looking to buy a home.
This one move shows that Prince William and Kate Middleton's interaction wasn't cold
Queen Elizabeth holds a procession every year before heading into the Commonwealth Day service. Last year, William, Kate, Harry, and Meghan all took part in Her Majesty's procession and interacted very warmly towards each other.
But in March, Harry and Meghan were not listed as part of the procession, likely due to the fact that this was their final engagement as acting members of the royal family. Instead, the Duke and Duchess of Sussex were ushered to their seat right before the service started.
Although Prince William and Kate were scheduled to appear in the procession, they backed out at the last minute. This allowed the Cambridges to take their seats alongside Harry and Meghan, a move that Bromley believes proves that things are not that cold between the couples.
"Look, here we are. It's so important. And there's Harry and Meghan sitting in the pews. You know. I don't think it was as bad and as cold as people thought, but that might be me being naive," Bromley shared.
Prince William and Kate Middleton have not commented on their decision to back out of the procession at the last minute. The two have remained largely silent about Harry and Meghan's exit and are currently busy helping out with the current crisis.