Prince William and Kate Middleton's Relationship Timeline: How Long Have They Been Together?
Prince William and Kate Middleton are pros at royal tours and speaking engagements but they started out as two college kids who were dating. See a complete timeline of their relationship ahead.

They meet in college

Prince William and Kate Middleton both attended the prestigious St. Andrews University in Scotland. They majored in geography and art history respectively, according to Pop Sugar.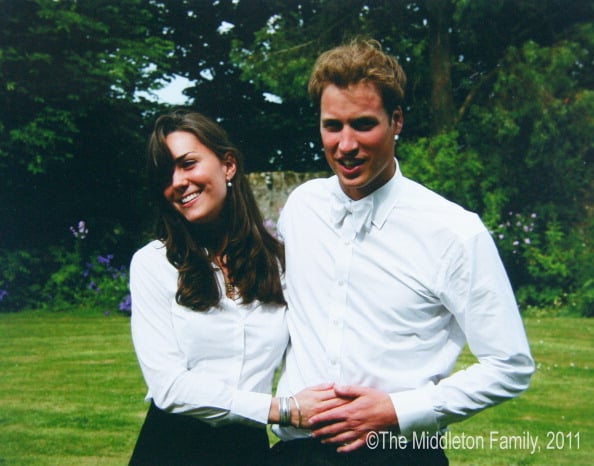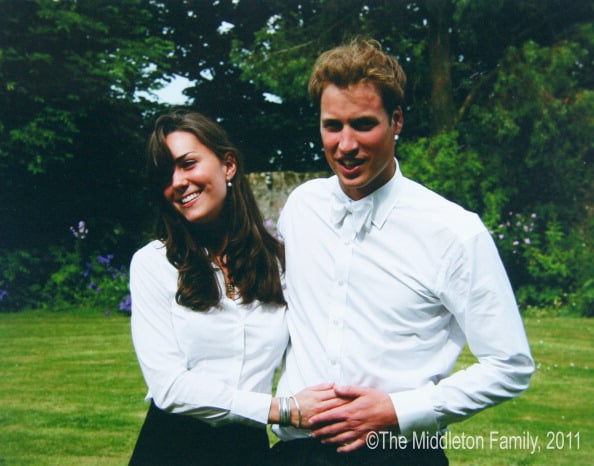 In 2002, Hello! reported that Prince William was sharing an apartment with fellow students, one of them a "20-year-old brunette," according to Elle. Three years later they graduate together.

Their relationship goes public

In 2004, a year before graduating from St. Andrews University, William's relationship with Middleton goes public. While on a ski trip, the two are photographed kissing.

They adjust to post-grad life

After college, Middleton and William went separate ways while still maintaining their relationship. Middleton went to London to work for her parents' company, Party Pieces, and later the fashion brand, Jigsaw.
Meanwhile, William started military training at the Royal Military Academy in Sandhurst, England.

In 2007, Middleton meets William's family and is seen attending royal events such as the wedding of William's stepsister, Laura Parker Bowles.

They briefly break up

The same year from March to July, William and Middleton break up. During that time, Middleton is known to go out on the town with friends and be pictured in the paper.
Middleton later reflected on the breakup, saying, "I think I at the time wasn't very happy about it, but actually, it made me a stronger person…You find out things about yourself that maybe you hadn't realized. Or I think you can get quite consumed by a relationship when you're younger. I really valued that time for me as well although I didn't think it at the time, looking back on it."

Middleton moves to Wales

Now back together, Middleton moves to Wales in 2010 to be with William while he trains to become a search and rescue pilot for the British Royal Air Force.

William proposes

In October 2010, while on safari in Kenya, William proposes to Middleton. They make the news official in November 2010 when Middleton wears a now-famous blue Issa dress to match her sapphire engagement ring that was Princess Diana's.

They get married
Middleton and Prince William get married in April 2011 at Westminster Abbey. Their titles become the Duke and Duchess of Cambridge.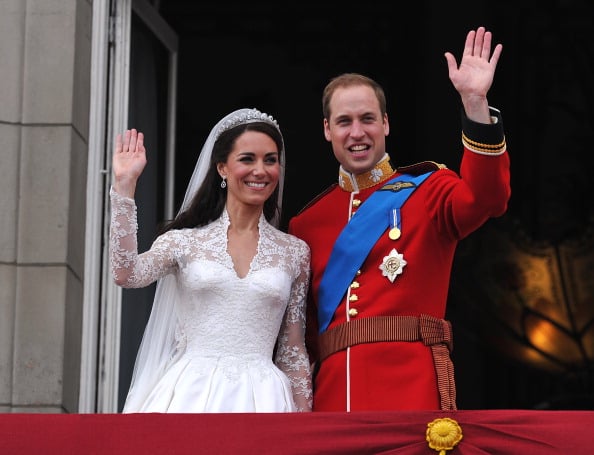 One month after tying the knot, they dive headfirst into big royal duties, like welcoming President and First Lady Obama to Buckingham Palace. Before this, their first royal engagement was christening a lifeboat in February 2011.

The summer after their wedding, they embark on their first royal tour to the U.S. and Canada.

William and Middleton get a dog

Part of settling down is getting a place together, which William and Middleton did. They got a permanent residence in Wales where they spent most of 2012 getting adjusted to married life. They adopted a dog together, an English Cocker Spaniel named Lupo.
They announce pregnancy

Middleton is hospitalized with morning sickness, which led to the announcement that she and William were expecting a baby. At the time Middleton wasn't even three months along.

Prince George is born

In July 2013, Kate and William welcome their first child, Prince George. He accompanies them on a royal tour to Australia, the same tour Prince William took as a baby.

In the fall of 2014, Middleton is hospitalized with morning sickness during her second pregnancy. She and William share the news earlier than they would've liked.

They get a family home

In December 2014, they make a new home for themselves and their growing family at the queen's Sandringham estate.
They also keep an apartment at Kensington Palace when they have to go to London. In May 2015, they welcome their second child, Princess Charlotte. She becomes the fourth in line to the British throne.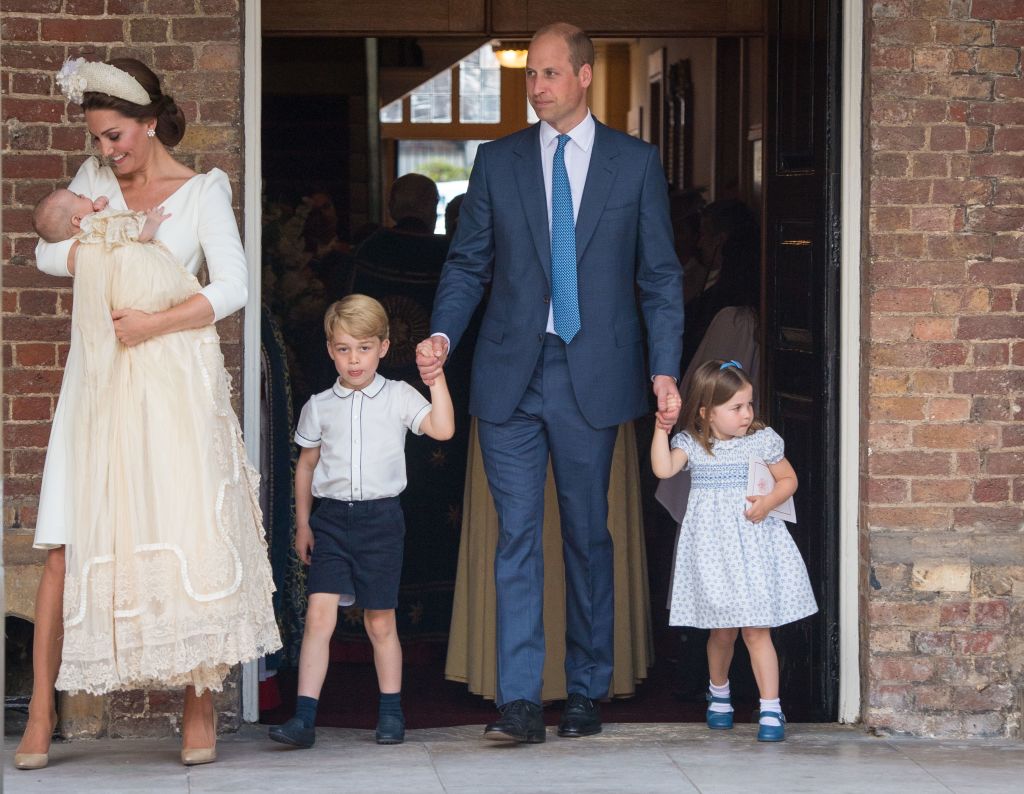 In August 2017, it's revealed that Middleton and William are expecting their third child. Middleton suffers terrible morning sickness again and has to cancel engagements. Prince Louis is born on April 23, 2018.

Prince William and Middleton will be celebrating their eighth wedding anniversary on April 29, 2019.