Prince William and Kate Middleton's Wedding Reportedly Left Prince Harry Angry and Resentful
It may have taken place back in 2011, but that doesn't mean that the wedding of Prince William and Catherine, Duchess of Cambridge still isn't talked about to this day. As one of the most-watched royal events of all time, just about everyone remembers seeing Kate enter Westminster Abbey, where she was escorted down the aisle by her father to her waiting prince.
Soon after, the couple officially became husband and wife, and fans around the world couldn't contain their excitement. Millions of people were glued to their television sets as Prince William and Kate took a carriage ride through the streets of London back to Buckingham Palace, where they walked onto the balcony to greet the sea of fans.
Weddings are typically happy affairs, and almost everyone can agree that they look back on the big day with nothing but joy for the newly married couple. However, Prince William and Kate's wedding may have affected someone important in a very different way. Here is why Prince William's wedding to Kate reportedly left Prince Harry with anger and resentment.
A royal wedding that was watched around the world
People all over the world were waiting with anticipation for the day to arrive when Prince William and Kate would finally get married. There was massive media coverage surrounding the event, and fans even camped out in the streets for days before the nuptials in the hopes of getting a glimpse of the bride and groom.
In fact, according to Marie Claire, everyone was so excited because Prince William and Prince Harry had taken the opportunity to step outside of Clarence House to greet the waiting crowds. This left people cheering all night long, and due to the noise, Prince William only got about 30 minutes of sleep.
Even so, the wedding itself was spectacular, with the ceremony attended by over 1900 guests, and countless royal fans sending their well-wishes to the happy couple.
The world's most famous third wheel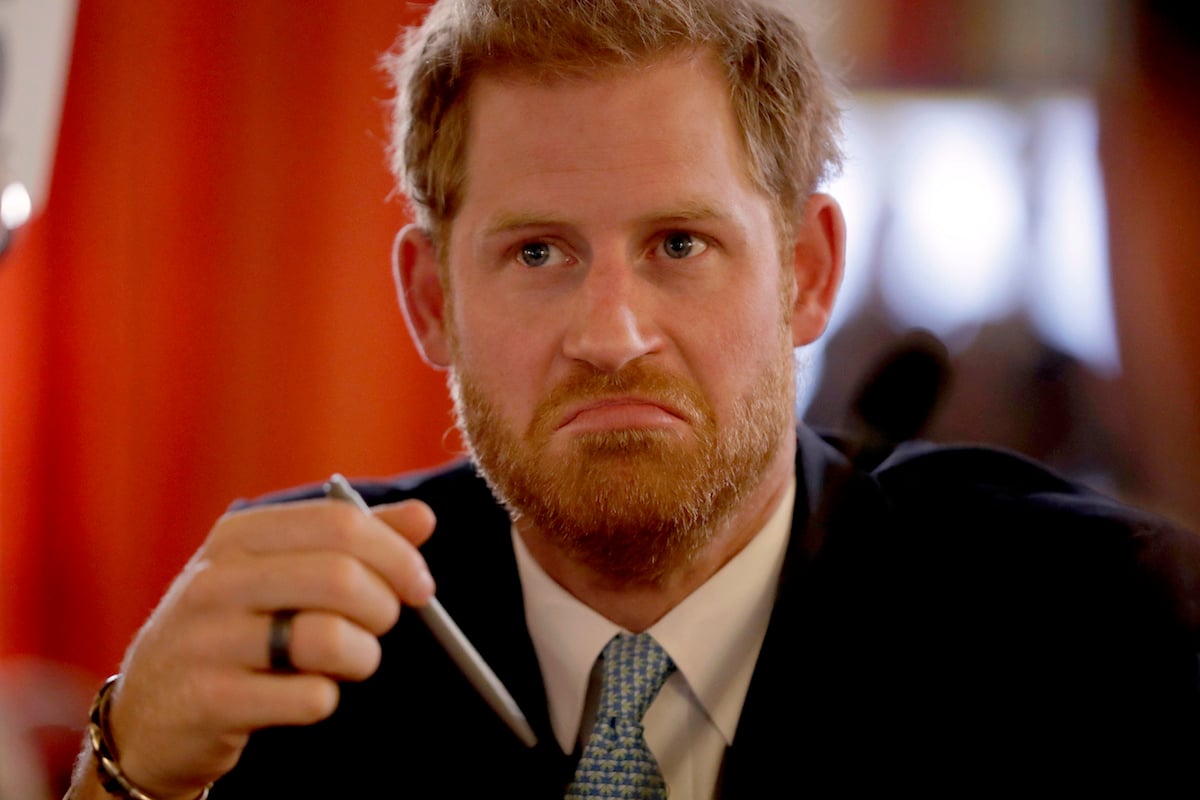 As the wife of the future king, it is only natural that Kate began carrying out royal duties immediately after becoming the Duchess of Cambridge.
Although Prince Harry had a few serious girlfriends over the years, they didn't attend official royal engagements alongside him, and as a result, he often tagged along with Prince William and Kate. According to Business Insider, there were many times when Prince Harry was left being the "third wheel" in his brother and sister-in-law's relationship.
Royal fans didn't seem to mind at all, we can only imagine that Prince Harry grew pretty tired of doing so.
Why Prince William's wedding to Kate Middleton reportedly left Prince Harry with anger and resentment
It always seemed as if the royal trio were having so much fun together, so why did the wedding of Prince William and Kate leave Prince Harry with such anger and resentment? Us Weekly reports Prince Harry didn't like living in his brother's shadow — something that he did for so many years before meeting and marrying Meghan, Duchess of Sussex.
Prince Harry reportedly knew that as soon as Prince William and Kate got married, everyone would be focusing on his brother, and that's exactly what happened. Even Kate was being groomed as the future queen, leaving Prince Harry feeling left out.
According to a source, "with Kate becoming a prominent figure in the royal family and successfully working her way up the royal ladder, Harry was overwhelmed with anger and resentment, like it was two against one."
For their entire lives, Prince William and Prince Harry had always been referred to as "an heir and a spare," and Prince Harry felt this the most after the wedding when the dynamic shifted between him and his brother. We can only hope that things have gotten better and that Prince Harry finds the happiness he deserves.