Prince William And Pippa Middleton Worried Kate Middleton Took Her Diet And Exercise Plan 'Too Far' Before Her Wedding
Kate Middleton's active lifestyle and good genetics have helped her maintain a fit, enviable figure during her decade-and-a-half in the public eye. However, a royal expert claims that in the months leading up to her wedding in 2011, Kate's sister Pippa Middleton and her future husband, Prince William, were both worried about Kate taking her diet and exercise plan too far.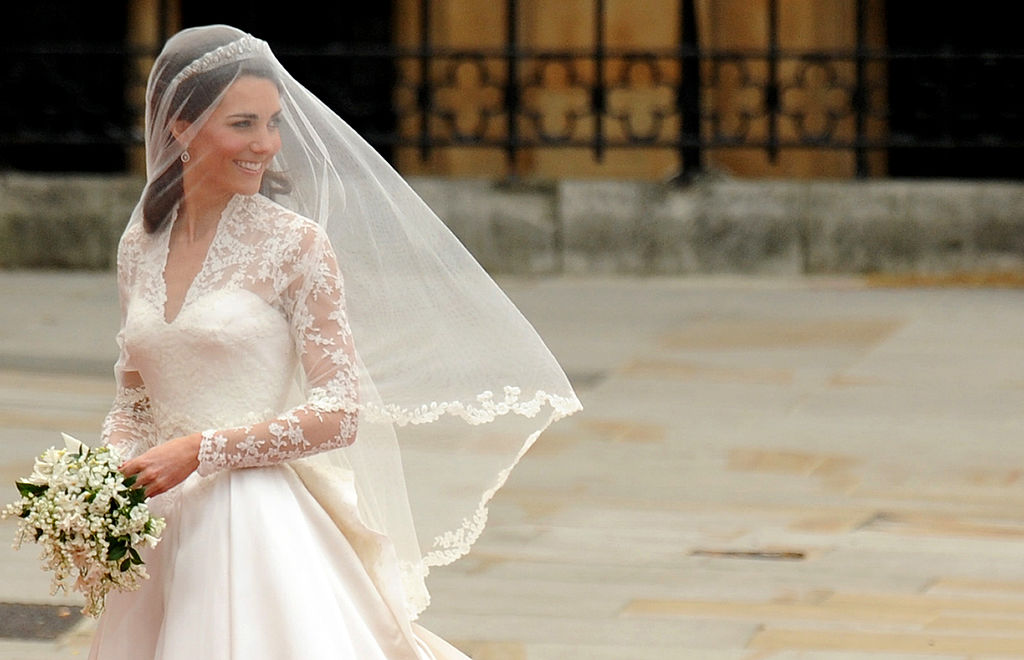 Calling five times a day
According to The Express, Kate is somewhere between a U.S. size 4 and 6, and she stays in shape because of her active lifestyle. The Duchess of Cambridge is an avid skier, and she also enjoys rowing, hockey, and cross-country running. An insider says that Kate is an "exercise junkie," and both she and Pippa have always taken their "toned physiques extremely seriously."
Kate and Pippa have even spent time working out together in the basement of William and Kate's home at Kensington Palace. An insider says the sisters' workout consists of "cardio warm-ups, hip raises, diagonal and reverse lunges, stomach crunches, squats, calf raises, bridges and push-ups."
However, Pippa was concerned about Kate Middleton's health when she was engaged to William, and she reportedly called her up to five times a day to make sure she was eating.
"Pippa was so worried about her sister's ever-shrinking size frame, she called up to five times daily to check Kate was tucking in," wrote royal correspondent Emily Hall in 2011. "Kate became stricter with her diet at the end of last year [2010] to look super-slip walking up the aisle. She swapped her usual treats of pizza and Haribo for low-fat mini-meals and began running to tone up."
Prince William was also worried about his future wife
Pippa wasn't the only one in Kate's life who had concerns. Hall also wrote in The Daily Star that Prince William was worried because he knew that Kate was taking on an immense responsibility by becoming the wife of the future King of England.
At the time, ABC News claimed Kate Middleton was following a zero-carb eating plan known as the Dukan diet, which features a high-protein stage followed by the addition of veggies and healthy fats and oils to meals.
Insiders say that Kate has continued her clean protein-rich diet, even during her three pregnancies, and she also avoids dairy. The Duchess of Cambridge also "drinks smoothies morning and afternoon, containing spirulina, kale, matcha (a finely ground green tea powder), spinach, lettuce, cilantro, and blueberries."
Kate also enjoys raw dishes like goji berries and watermelon salads to not only stay thin but to "achieve radiant skin." For dinner, Kate enjoys hearty meals like roast chicken with her family.
To drop her baby weight after a pregnancy, Kate Middleton reportedly goes back to the Dukan diet.
A rigorous workout routine
Fitness is also a priority for the Duchess of Cambridge, even when she is expecting. And, in addition to working out with her sister at the palace, Kate finds time for running, cycling, and rowing. Her rigorous, one-hour daily workouts always include three different types of planks, says an insider.
The first is a normal front plank, and then she transitions to a side plank before finishing up with a prone skydive plank, which is where you lay on your tummy and raise your chest off the floor.
Kate's ab workouts include a Swiss gym ball, and she enjoys yoga to reduce stress and calm down, but it also strengthens her core.
While some believe that Kate Middleton is too thin and may have an eating disorder like her late mother-in-law, Princess Diana, most think she is in amazing shape, and she has a lean figure that she works hard to maintain.