Prince William and Queen Elizabeth: Their Relationship in Photos
Prince William, Duke of Cambridge doesn't just have a grandmother in Queen Elizabeth II, he has a boss and a role model. William, who is second in the line of succession behind his father, Charles, Prince of Wales, has spent his life knowing his time will one day come to lead the British royal family. How does that impact his relationship with his grandmother, the queen? Ahead, find out more about the dynamics between the two.
Prince William had as normal a childhood as possible
The late Diana, Princess of Wales and Charles became parents when they welcomed William on June 21, 1982. Sure, William grew up living a privileged life but he also had a sense of normalcy due in large part to Diana.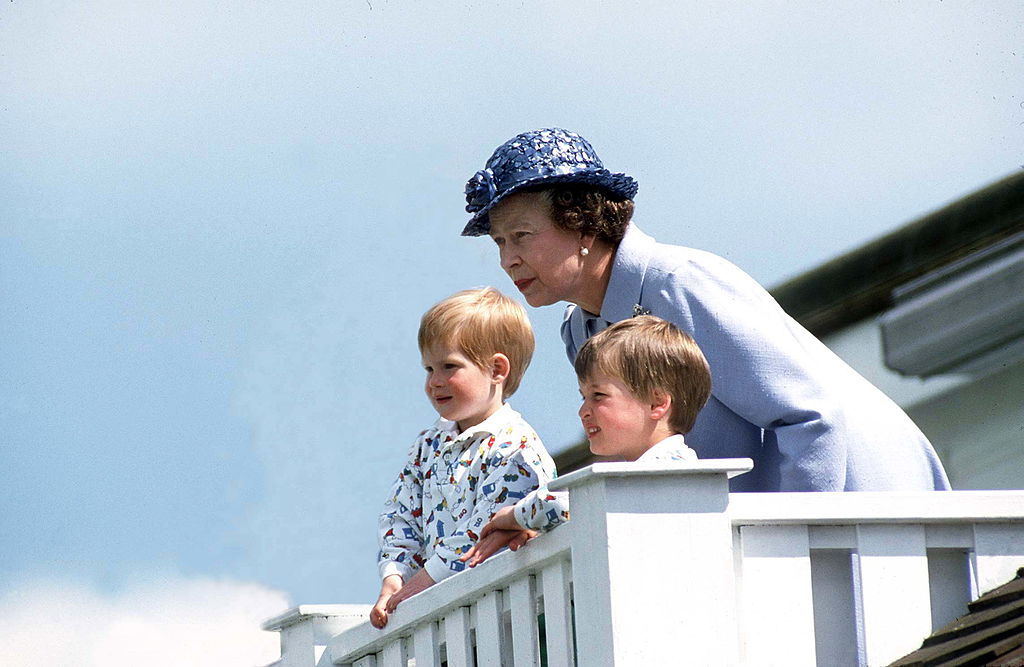 She insisted William and his younger brother, Prince Harry, Duke of Sussex attend public school and do things like go to amusement parks, and occasionally, eat at McDonald's. Perhaps most important of all, Diana gave William (and Harry) a look at life outside of palace walls, taking them to homeless shelters and hospitals.
While William did many things any other child would do growing up, he also did things unique to position as the heir to the throne. He's been studying at the feet of Queen Elizabeth his whole life meaning their relationship is somewhat complicated. 
His relationship with Queen Elizabeth is reportedly 'half family and half business'
As a mentor, the queen has reportedly been preparing William for years, giving their relationship a business quality to it. Melanie Bromley, a royal correspondent for E! News, once described their relationship as "half family and half business." 
While their relationship may sometimes be complicated, they are close. According to royal historian Robert Lacey, they share a special bond as the current and future leader of the royal family. William considers the queen to be "the best role model" and has been training to for his future role as the leader of the royal family since the age of five. 
As William grew up, he spent more time with the queen getting a firsthand look at her job.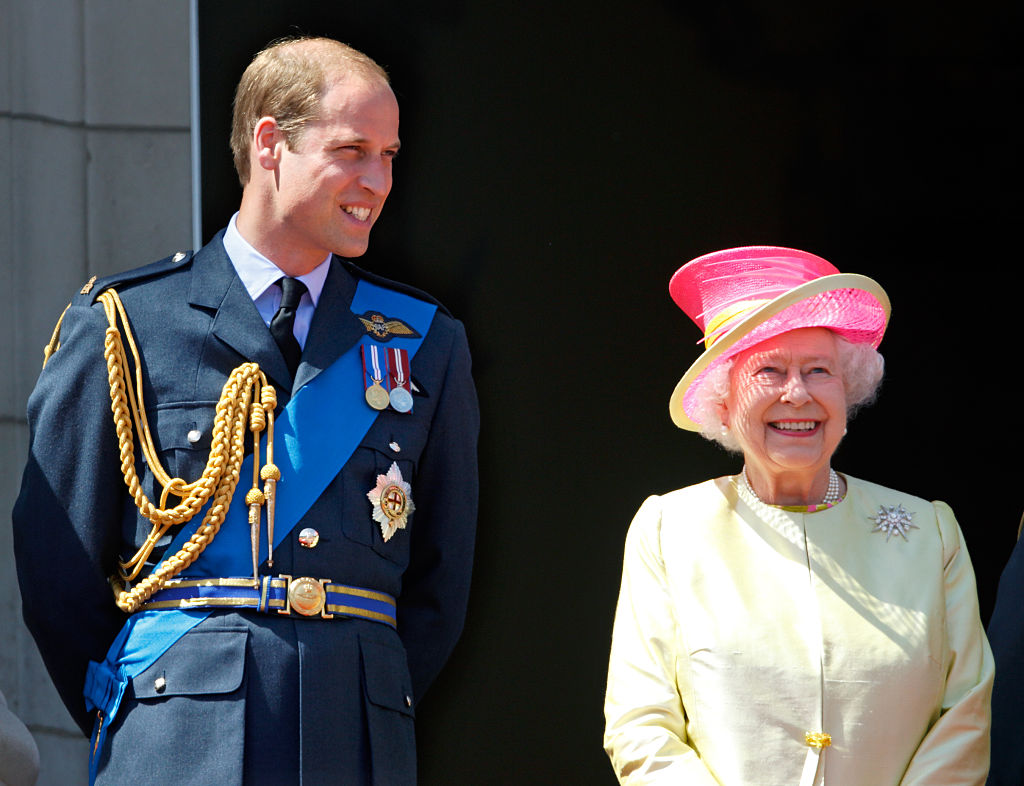 "When William became a teenager, she would have him at Windsor Castle and would open the state boxes and guide him through the papers," Lacey said. "It was William's constitutional education."
William, now 37, has slowly taken on more responsibility over the years. 
They have a serious relationship 
As the second heir in line to the throne, William's relationship with the queen is much more serious compared to her relationships with the rest of her grandchildren. After all, she's got to be sure William is well equipt to run the monarchy. That doesn't leave much time for joking or laughing.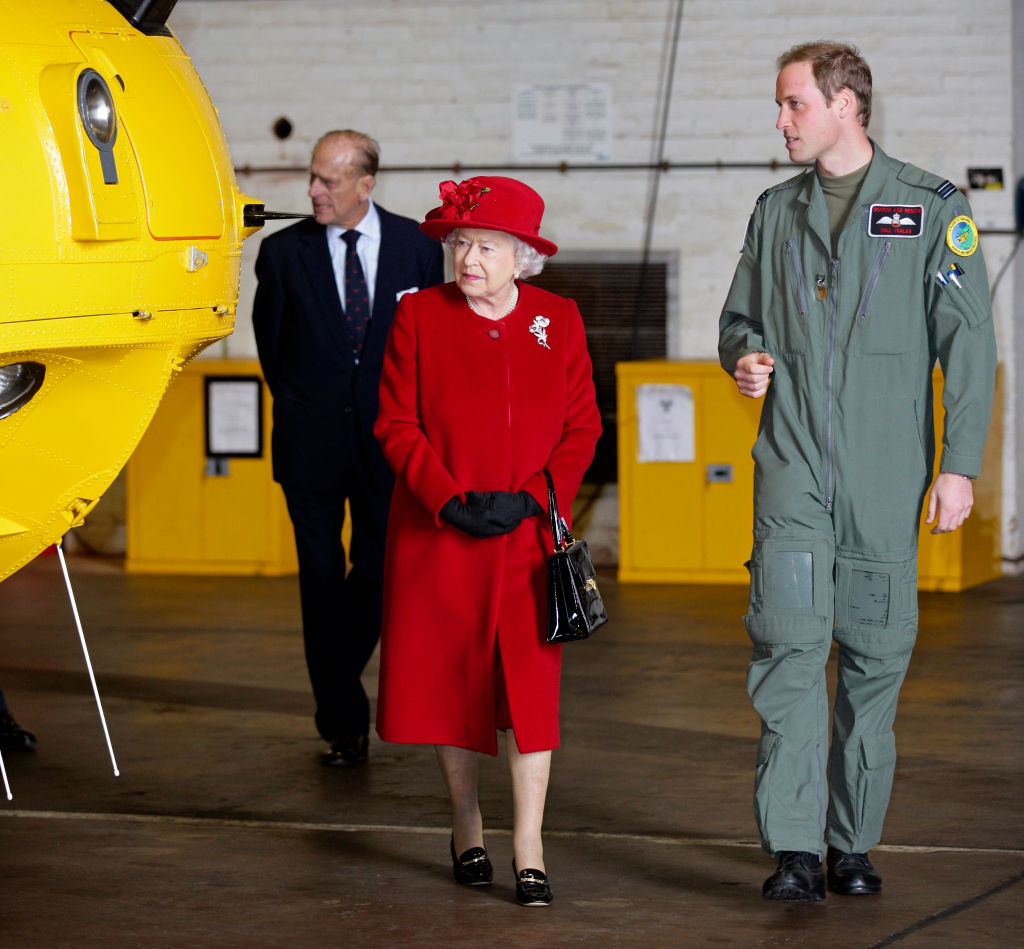 As William's become the 37-year-old man he is today, he's continued to take on more and more responsibilities. Queen Elizabeth has been "offloading a lot of her work to her son and her grandson," Juliet Rieden, royal author, told Nine News Australia before adding, "William has really had to up the ante and take on a lot of this heavy lifting."
Prince William looked to Queen Elizabeth for advice on relationship with Kate Middleton 
Even though William and the queen have a business air to their relationship, that doesn't mean he hasn't learned a thing or two about his own love life from Queen Elizabeth. When William married Catherine, Duchess of Cambridge in April 2011, he wanted to give her enough time to adjust to her new life on the public stage. 
To do that he looked to his grandmother, who has managed to maintain a private life while being one of the most recognizable figures in the world. William wanted the same for Catherine and said in the couple's 2010 engagement interview he wanted to give her time to adjust. 
"I wanted to give her a chance to see in and back out if she needed to before it all got too much," William said. "I just wanted to give her the best chance to settle in and to see what happens on the other side."

Clearly, William's learned a lot from the queen. 
For more on the dynamics between Queen Elizabeth and her relatives, read up on her relationship with her sister.