Prince William Apparently Pulled a Prince Harry Move at the Earthshot Prize Awards
Prince William's Earthshot Prize has been awarded. And although the Duke of Cambridge's relationship with Prince Harry has changed they're still brothers. Sure, they're different people but William and Harry have similarities too. An example? Their hand gestures and mannerisms. William, 39, pulled a move at the Earthshot Prize Awards his younger brother's been known to do time and time again at royal family events.
William and Kate Middleton attended the star-studded ceremony together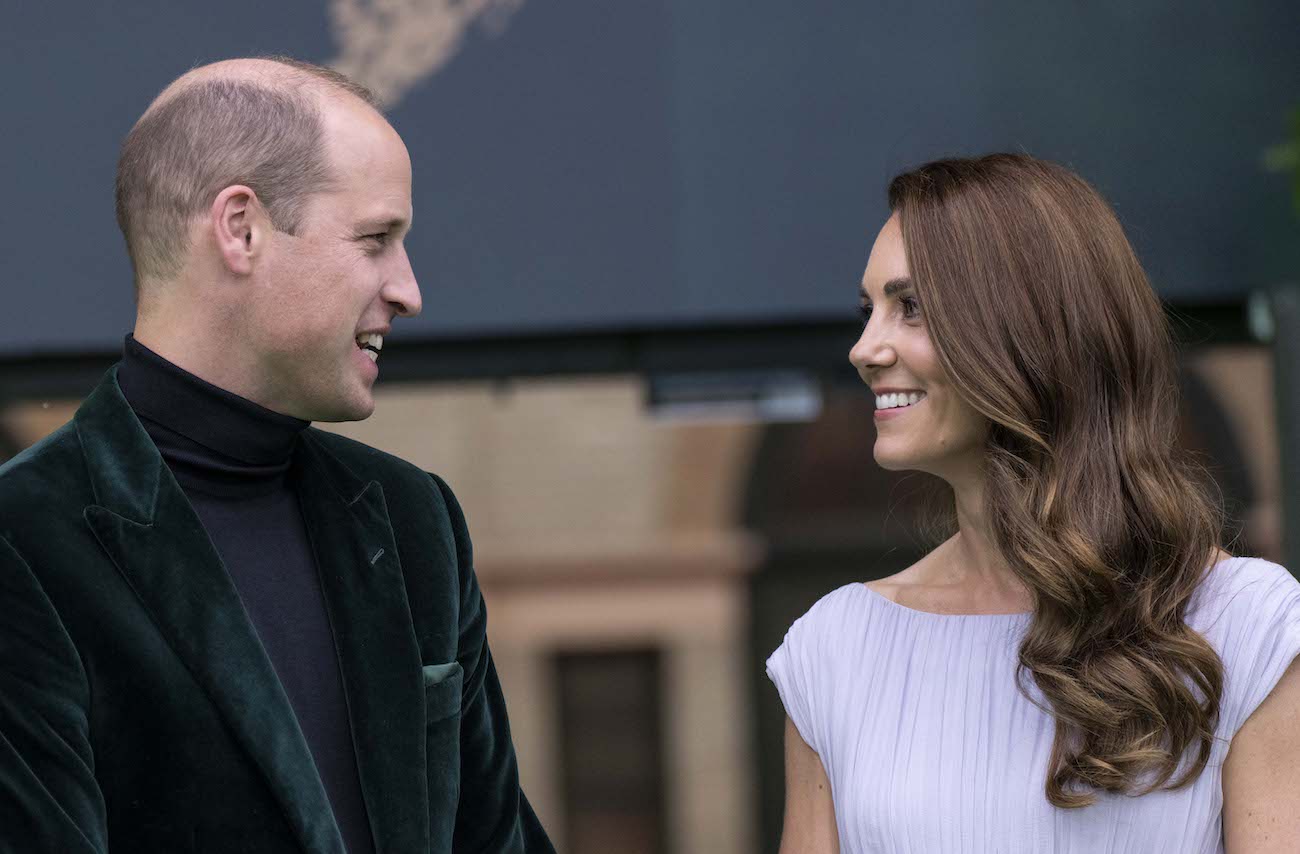 On Oct. 17, 2021, William and his wife, Kate Middleton, stepped out for the Earthshot Prize Awards. They arrived at the star-studded event with Kate repeating an outfit she previously wore to the 2011 BAFTA Awards. Meanwhile, William sported a dark green velvet blazer. 
Actors such as Emma Thompson, David Oyelowo, and Emma Watson helped William and Kate hand out awards to the five winners at the London ceremony. Given out every year until 2030, the Earthshot Prize also includes $1.4 million.
William launched the environmental program to tackle climate change in 2020 through The Royal Foundation. He took inspiration from President John F. Kennedy's 1962 "Moonshot" speech. 
William did a 'paperclip' move at the Earthshot Prize awards Harry's known to do
William had one thing in common with Harry at his latest appearance. William did a "'paperclip' gesture" with his hands, body language expert Judi James told DailyMail.com in October 2021.
"As he arrived at the venue looking dashing in his velvet jacket William used a 'paperclip' gesture, pushing some of his fingers inside his jacket at waist level to hold it together while some of the fingers stayed outside," James said. 
"This is an identical self-comfort barrier gesture to Harry's," she added, calling it "a small sign of nerves on an otherwise competent night."
Harry and William's body language looked very different at their latest outings with Meghan and Kate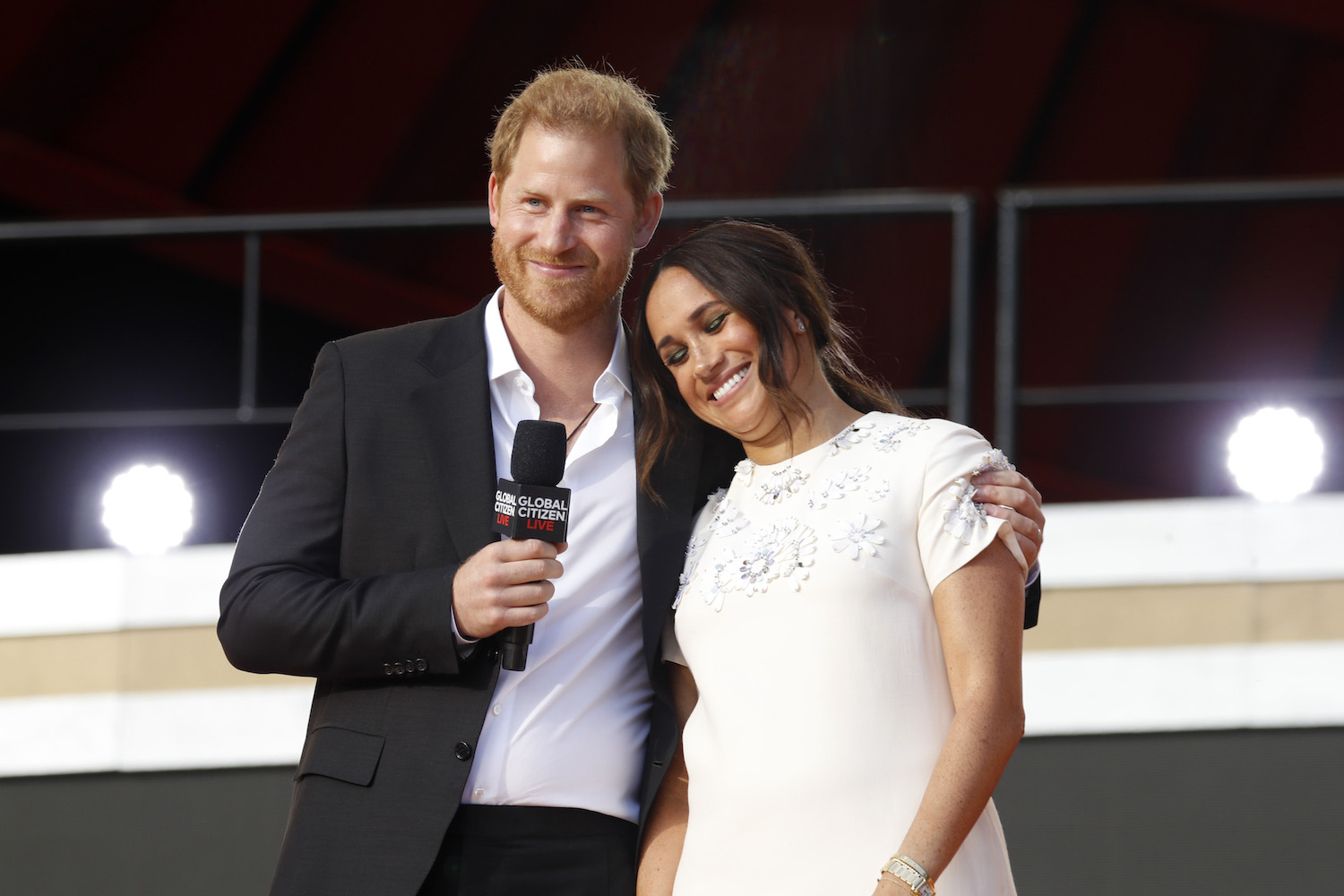 The similarities in William and Harry's body language stopped with the "paperclip" gesture. According to analysis from James, the brothers took differing approaches to their respective appearances at the Earthshot Prize Awards and Global Citizen Live. 
When Harry and his wife, Meghan Markle, headed to New York City in September 2021 for Global Citizen Live they "reverted back to their more familiar-looking PDA." The audience "greeted like rock stars" before they made a speech together. 
Meanwhile, Kate and William made their remarks separately at the Earthshot Prize Awards. That alone, according to James, highlighted a major difference. 
"William's understated professionalism was in contrast to his brother's recent stage appearances that have involved much more of a rock-star-style revving up of the crowd and celebrity approach," she said.
James described the Duke and Duchess of Cambridge's body language as "understated." They mirrored each other's movements and did a few "subtle glances at one another to show their normal affection as well as the fact that they were having a really good time."