Prince William is 'Concerned' About Prince Harry After L.A. Move, Source Claims
Prince William is reportedly concerned for his younger brother as Prince Harry settles into Los Angeles.
Prince William and Prince Harry spent their whole lives together before Harry met his now-wife, Meghan Markle. And once Harry and Meghan realized that the press would always be relentless toward them, they did what they had to do to keep themselves happy — they left the royal family. Through the ups and downs, though, there were rumors that William and Harry had lost touch. But now that Harry is living on the other side of the world, William is reportedly growing more concerned.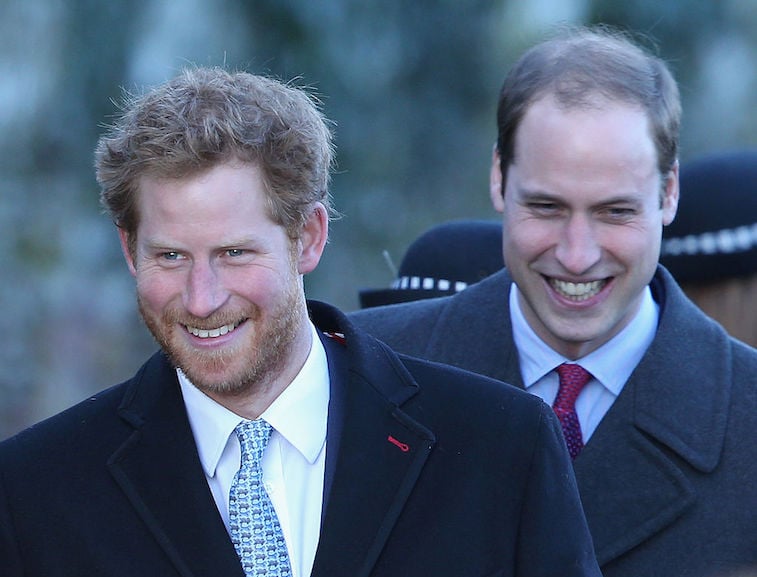 Prince William and Prince Harry have always had a close connection
When William and Harry were growing up, they were in a position to which most people could not relate. Their mother and father went through a messy, highly publicized divorce when they were still kids, all while their father was having an affair and trying to prepare for the role as a future king. For this reason, Harry and William always looked out for each other.
Those close to the brothers have said the two actually weren't very good friends growing up, but it was mostly because their different personalities gave them varying demeanors and interests. Still, William always looked out for his younger brother, and when Kate came along, she brought the two of them even closer together.
The two reportedly had a rift prior to Harry and Meghan's exit
When Harry married Meghan, the new couple's royal priorities shifted away from William and Kate's. They had their own busy schedule and decided to move away from the rest of the family for a bit more privacy. With that, the brothers stopped spending so much time together, and though it's unclear what happened, rumors started that the two brothers were no longer on good terms.
Harry somewhat acknowledged the rift with his brother in an interview back in September, saying the two were on different pages but reminding the public that they'll always have a lot of love for each other.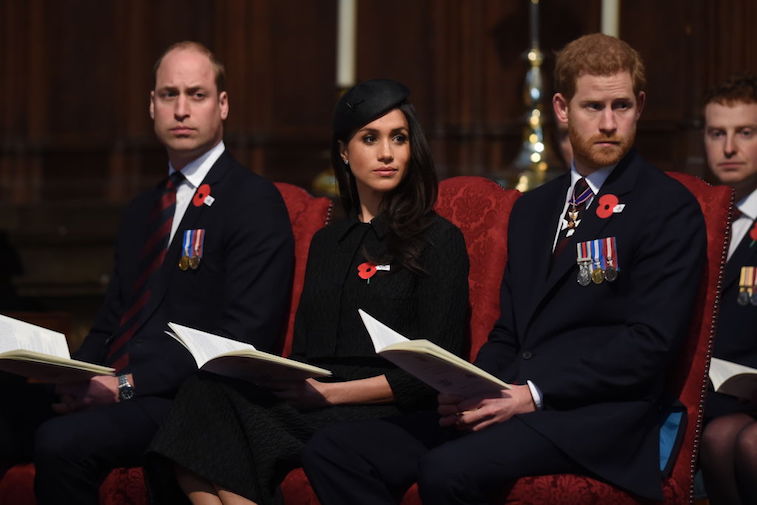 William is growing increasingly concerned over Harry's move to the United States
A source recently revealed to Us Weekly that William is having growing concerns over his brother's recent move to Los Angeles, California. William is reportedly concerned for Harry and Meghan's safety after the move, since it's not easy to find security that matches the harsh protection given by the royal family.
"William's advised Harry to return to London or move elsewhere, somewhere safer," the source said. "He's concerned about his brother's well-being and safety." The queen has reportedly been reaching out to Harry as well to make sure he has all the resources he needs in a new country. There have been rumors that Harry feels guilty about moving away from his family, though nothing has been confirmed.
It's unclear when Harry and Meghan will return to the United Kingdom
Right now, travel is still largely off the table for most people around the world. International travel was halted upon the COVID-19 outbreak, though some countries, including the United States, have slowly eased restrictions. Still, it's unclear when Harry and Meghan might return to the U.K. for a visit. It seems like the two are still finding their roots in California, so they might take some time to adjust before returning. But if Harry and William are now on better terms, which it seems they might be, then a visit could be in the near future.