Prince William Could Be Stripped of His Title of Lord High Commissioner When Prince Charles Becomes King
Prince William is no stranger to royal titles. As second in line to the throne, William already has a slew of titles under his belt and will be getting new ones when his father, Prince Charles, is on the throne. Although William is destined to receive these new appointments, there is one title he might lose once Charles is the King of the United Kingdom.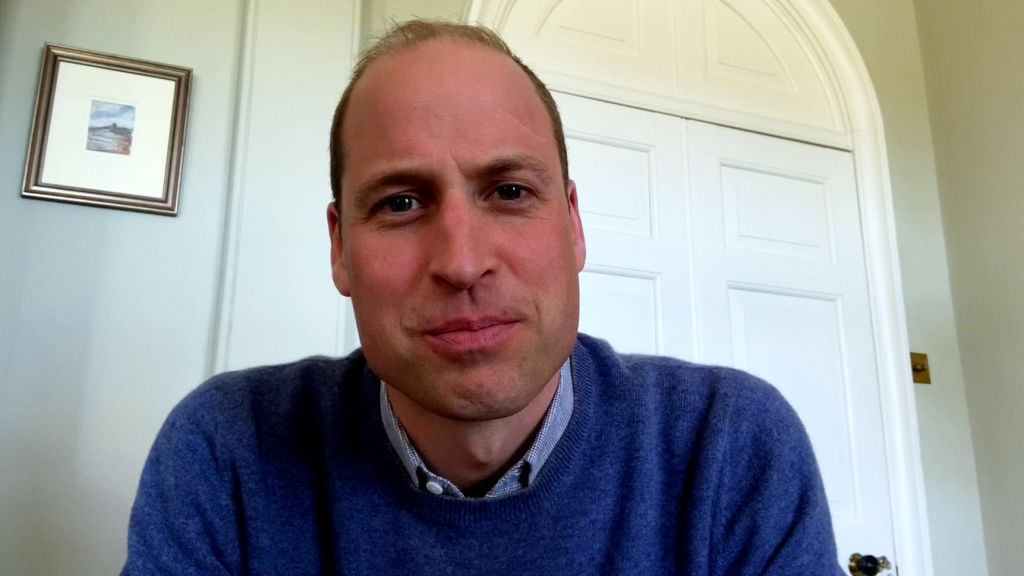 A look at Prince William's titles
William received a number of different titles when he tied the knot with Kate Middleton in 2011. Along with being named the Duke of Cambridge, William holds the titles of Baron Carrickfergus (Northern Ireland) and Earl of Strathearn (Scotland).
Charles, meanwhile, will likely give William the Duchy of Cornwall when he takes the crown. This would make William the Duke of Cornwall and give him the responsibility of managing the lucrative estate.
More recently, Express reports that Queen Elizabeth gave Prince William the title of Lord High Commissioner, which grants William the right to represent Her Majesty at General Assembly of the Church of Scotland.
This role has traditionally been a one-year deal, with other members of the royal family holding it at one point in time. While William will likely keep the title for years to come, there is a chance he will have to give it up once Charles is on the throne.
Will William lose his title of Lord High Commissioner?
Once Queen Elizabeth is gone and Charles inherits the crown, he will have the authority to grant new titles. One of his early moves might strip William of his title as Lord High Commissioner, which was previously held by Charles, Princess Anne, Prince Andrew, and Prince Edward.
Experts believe this might actually lighten William's load and could be a good thing. On the other hand, William could take it as a slight, depending on what other titles he gains.
For several years, Prince William and Kate, Duchess of Cambridge, have steadily increased their royal engagements. With Andrew, Prince Harry, and Meghan Markle out of the mix, William and Kate's responsibilities will grow even larger in 2020.
William has also been learning more and more about the Duchy of Cornwall in recent years so that he is better prepared for the transition.
Queen Elizabeth grants the Duke of Cambridge another title
While we wait to see how Charles handles the Lord High Commissioner title, Queen Elizabeth just granted William another patronage. Prince William is now the patron of the National Emergencies Trust, which collaborates with charities to help people suffering from disasters.
Kensington Palace recently confirmed the appointment on social media, writing, "The Duke of Cambridge has become Patron of the National Emergencies Trust @NatEmergTrust for 2020."
Prince William addressed the organization upon its launch in 2019. Last month, he spoke at length about the company's efforts to help those affected by the coronavirus pandemic.
William and Kate have been working with several charities amid the current crisis and are living at their country estate, Anmer Hall, with their three children: Prince George, Princess Charlotte, and Prince Louis.
What name will Prince William take as King?
William may have to give up some of his titles along the way, but there will come a time when he inherits the crown. When that happens, William will have the opportunity to change his name, a subject that was brought up during a recent video call with teachers and students at a school in Lancashire.
According to Town and Country, one attentive student asked Prince William about what he wants to be called when he sits on the throne.
"The first William was William the Conqueror. What do you want to be called?" the student asked.
William laughed at the question and said that he "declined to comment." There is a good chance that William sticks with his first name and becomes King William V, but he does have several options at his disposal.
Prince William could also go with one of his middle names, including Philip, Arthur, George, or Louis. Kate, meanwhile, will take on the title as Queen Consort.