Prince William Felt 'Disdain' Toward Prince Charles Growing up, Book Claims
Though he's never been the jovial royal with the devil-may-care attitude that Prince Harry was known for, Prince William has always been beloved. As the heir to the British Crown, he's known his destiny from very early on in his life. Though he's resented it at times, he's now fully stepped into this role as the future Crowned King.
The prince has watched his grandmother, Queen Elizabeth II, in the sovereign monarch's role his entire life. Now, over the past several years, he's also watched his father, Prince Charles, prepare for the role. Though it appears that the father and son have a decent relationship, that may not have always been the case.
One royal historian claims that Prince William had a disdain for his father growing up.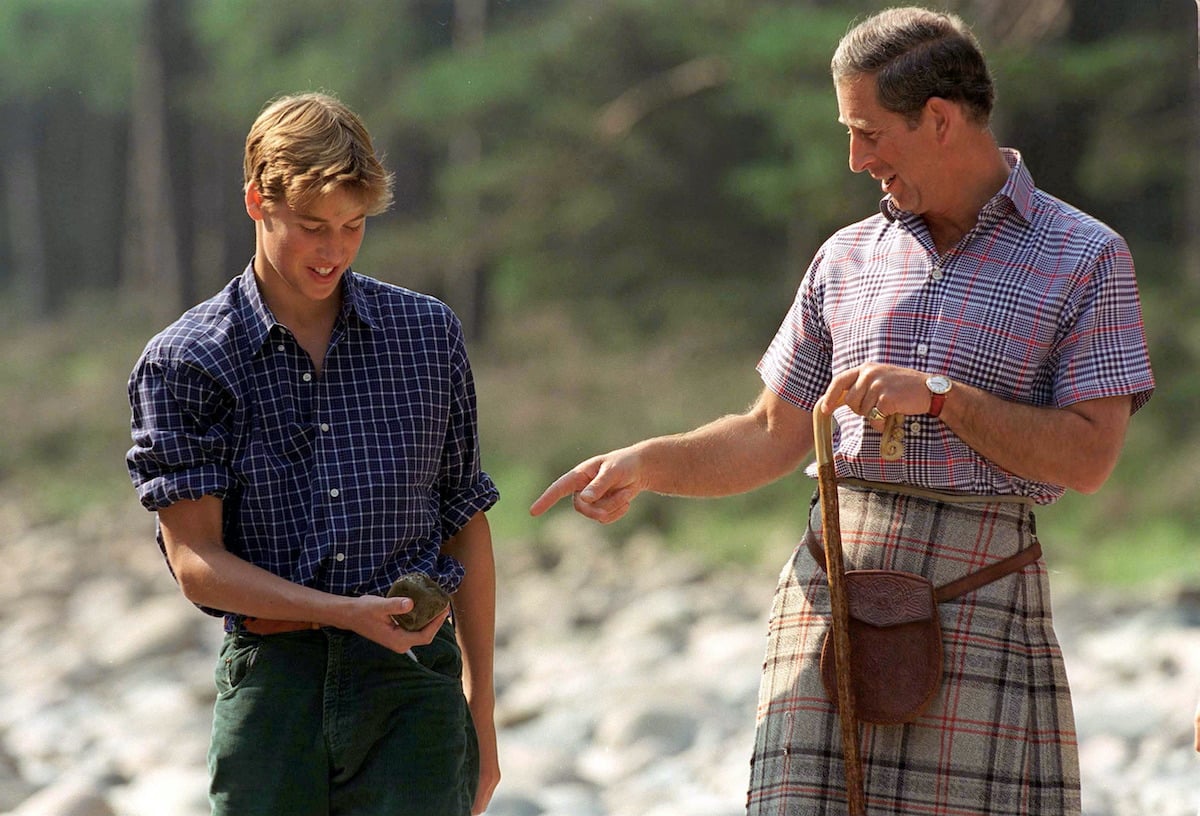 Prince William and Prince Charles have an interesting relationship
Prince William and Prince Charles have always had an interesting relationship. After all, the 71-year-old prince is also his son's boss. This has put a certain strain on the prince's relationship with Prince Harry and Prince William, especially during the last couple of years.
"While Charles may be a father to Harry, he's also their boss, and that makes their relationship complex for a number of reasons," a source said in Carolyn Durand and Omid Scobie's Finding Freedom, per Entertainment Tonight. "Where you are born in this family dictates your position of power, and because of that, Harry has always come second to his brother, especially when it comes to funding. There were times in the past when Harry wanted to take on bigger projects and do more work, but he couldn't get the money to support it. William was always the priority. A lot of their quarrels have been over budgets."
As a result, it was challenging for Prince Charles to support his sons equally.
Prince William may have a temper
Prince William is very serious about his future role as the Crowned King. Though he has not always embraced the role, he now appears to be in a place where he's happy to do his duty. Still, that doesn't mean that Prince William hasn't ever felt stifled or control by his family.
In fact, it has been said that the prince had a pretty bad temper. "In the years after her 2005 marriage to Prince Charles, Camilla has recounted to her own family and close friends her surprise at discovering this unexpected side to Prince Charming – 'the boy's got a temper!'" Robert Lacey writes in his book Battle of Brothers: William, Harry, and the Inside Story of a Family in Tumult via Express. "Charles's wife had been horrified at the ranting and raving that on occasion William had unleashed against her husband in her presence."
Prince William felt disdain toward Prince Charles growing up
It appears that some of this anger stems from the way Prince Charles treated his late ex-wife, Princess Diana. In Battle of Brothers, Lacey reveals that Prince William felt "open disdain and aggression toward his father that has lasted to the present day." 
In the book, Lacey chronicles an argument that Prince Charles and Princess Diana had where William asked, "Why do you make Mummy cry all the time?"
With Prince Harry doing his own thing halfway across the globe, this might be a chance for Prince William and Prince Charles to continue repairing their relationship.