Prince William Feared Prince Harry and Meghan Markle's Exit 'Damaged' the Royal Family Reputation, Expert Claims
Prince William was reportedly upset with Prince Harry after he and Meghan Markle announced their exit plan, fearing it would damage the royal family reputation.
Prince Harry and Prince William reportedly didn't talk for two months after Harry and Meghan, Duchess of Sussex announced their exit from the royal family, the author of Finding Freedom claims. The Sussexes' announcement to step back from their royal duties didn't sit well with William, who believed the move could damage the royal family reputation.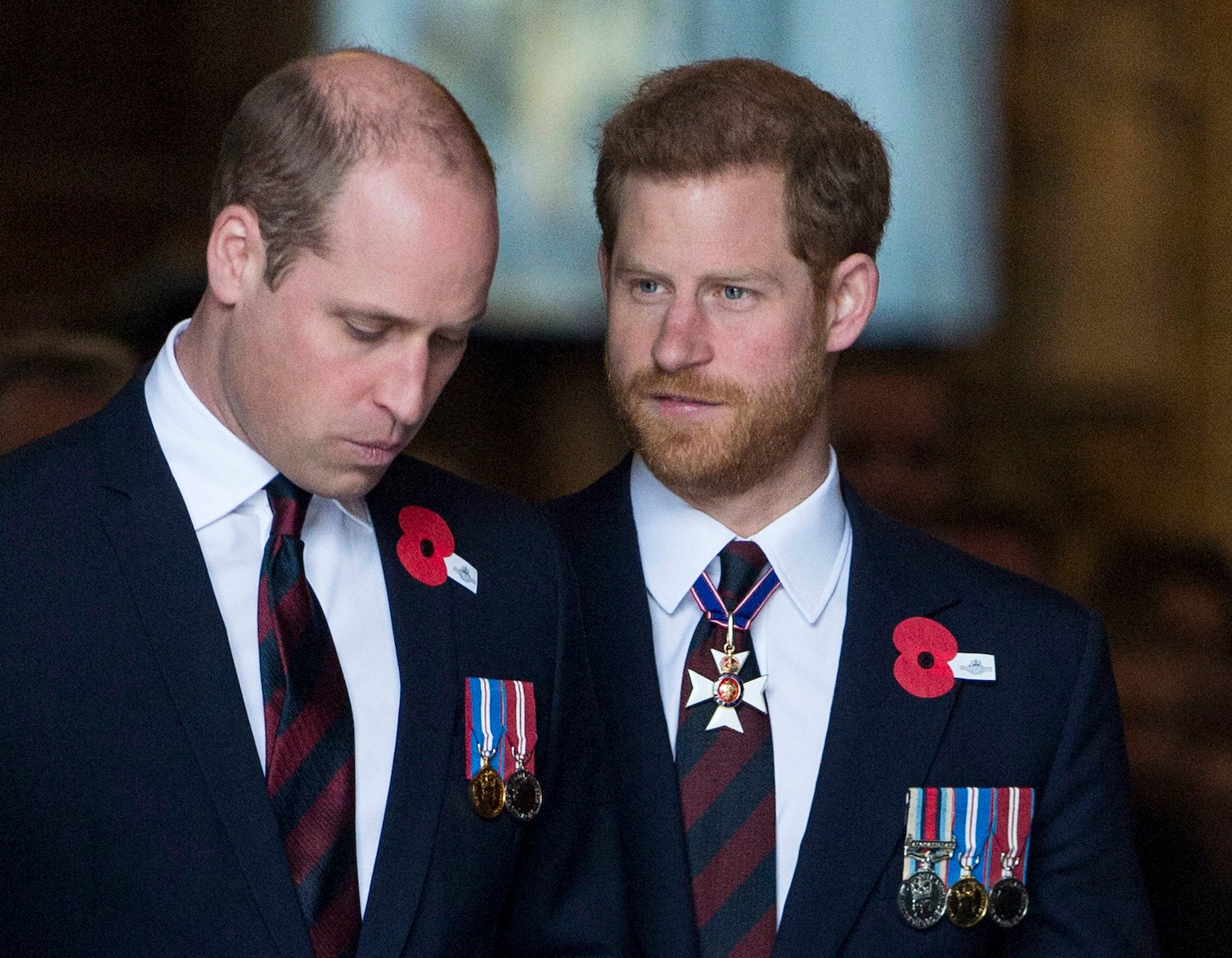 Prince Harry and Meghan Markle made a bombshell announcement
In January, Prince Harry and Meghan announced some surprising news — they wanted to take a step back from royal duties and split their time between the UK and North America. When Queen Elizabeth met with Harry, Prince William, and Prince Charles to discuss the details of Harry and Meghan's proposal, the final details weren't quite what the couple originally hoped for.
Ultimately, the queen and senior royals decided that a half-in/half-out arrangement wouldn't work.
Finding Freedom co-author Omid Scobie told BBC Today (via Express) that the Sussexes "tried to do their best" to find a solution that would benefit all parties.
"This is a couple that clearly tried to do their best to make it work," he explained. "They even went as far as presenting a potential roadmap for how they would navigate their roles moving forward."
"Ultimately, it was the institution that turned back on them and told them what they had presented just wasn't an option," Scobie shared. "This was a couple that really wanted to make it work but, ultimately, I think the set up of the royal institution just isn't built for change on that dramatic a level."
Prince William reportedly thought the Sussexes' exit plan should not have been public
Scobie dished some more dirt on the feud between Prince William and Prince Harry during an interview for The Royal Beat on True Royalty TV. According to Scobie, there was tension between the brothers after Prince Harry and Meghan made their Megxit plan public because William feared it could damage the family's reputation.
"We saw a point where the Cambridges supported them whatever the did — if they wanted to leave, they wanted to leave. I don't think there was really much attempt to make them stay," Scobie explained.
He continued, "I think where it really went wrong for Harry and Meghan and the Cambridges was that decision to go public with the road map to their new working model, the statements that weren't discussed internally… that's really what caused the most amount of hurt to William because he wears two hats."
Prince William and Prince Harry reportedly didn't talk after Megxit
The way that Prince Harry and Meghan publicly announced their plan reportedly wasn't popular with William. "He's not just the brother, he's also future king and he felt that that damaged the reputation of the family, that it puts family business out in the public domain when it should have been discussed privately," Scobie explained.
"There was a lot of hurt there, that continues to this day," the author added. "It's why we saw such an awkward moment at that Commonwealth service. The brothers had not spoken since around the time of the Sandringham Summit."
"They hadn't seen each other. That's really going to take some time to heal," Scobie added.