Prince William Had A 'Naughty' Reputation As A Ladies Man Before Marrying Kate Middleton
Royal fans know Prince William as a loving husband and father who will one day be the King of England. But back when he was a student at the University of St. Andrews, his fellow students knew him as a ladies' man.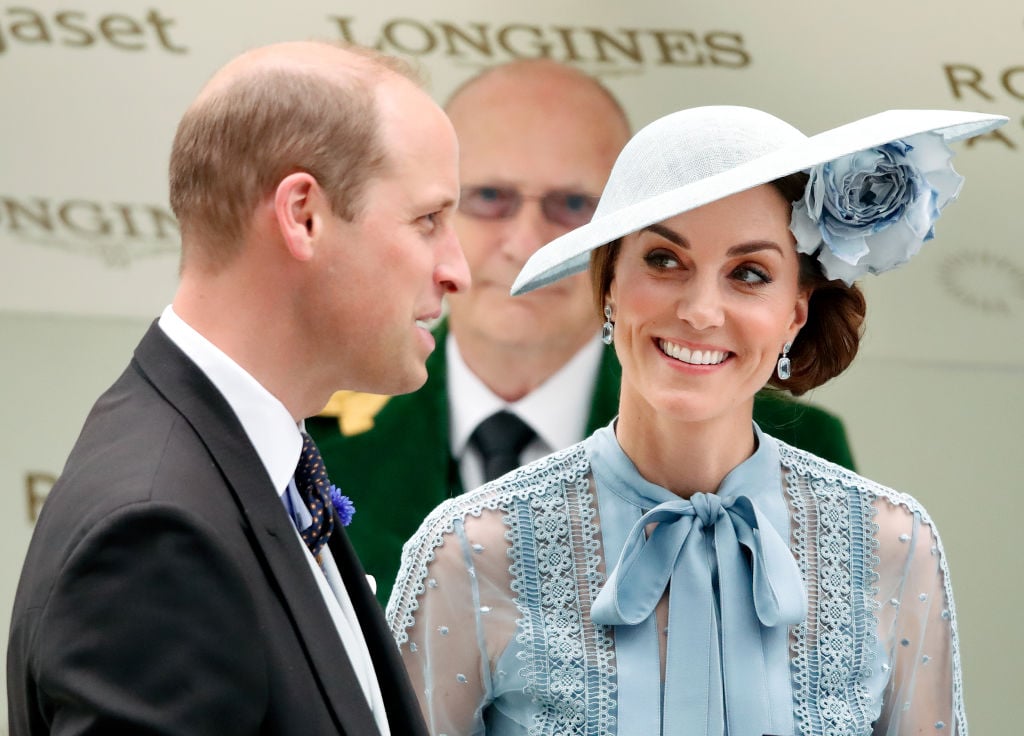 Prince William had a 'roving eye'
In Andrew Morton's book William and Catherine, he talks about the early days of William's relationship with Kate Middleton. The couple met at St. Andrews during their freshman year in 2001 and became fast friends, but they didn't start dating until a year later. Morton says that when William was single, he had an eye for the ladies and a "naughty" reputation.
"William was known for his roving eye, which would cast around a room checking out the female talent, while he appeared to be absorbed in his companion's conversations," Morton said. "Everyone thinks Harry is the naughty one. Not true. William is a ladies' man."
Prince William loved to talk with his friends about the girls on campus, but when he saw Kate Middleton walk the runway at a charity fashion show, he realized he wanted to be more than friends.
'Beautiful Kate'
Michael Choong, a friend of William and Kate's at St. Andrews says that Middleton caught the eye of several men, and many would go to the school cafeteria at breakfast just to catch a glimpse of the girl they called "beautiful Kate."
"They'd be joking, 'Who's going to date Kate?'" Choong said. "Then someone would turn to Will and remark, 'Obviously, you've got the best chance.'"
A relationship full of drama
Prince William and Kate Middleton dated for eight years before he popped the question, but it wasn't always smooth sailing. The couple broke up twice, and according to The International Business Times, it was because William felt suffocated.
When they split for the second time in 2007, royal fans were shocked because everyone thought the couple was destined to get married. Game of Crowns author Christopher Anderson remembers when the couple broke up, and he claims there was someone behind the scenes who was responsible for the breakup – the Duchess of Cornwall.
"I was in London when the breakup occurred," said Anderson. "I was shocked, completely stunned, everyone thought it was only a matter of time before William was going to ask Kate to marry him. And then people started telling me that Camilla was behind it."
Camilla Parker Bowles didn't think Kate Middleton was a good fit for the royal family
Anderson – who has covered the royal family for 40 years – explains in his book that Camilla thought she was better than Kate. He says Camilla is an aristocrat who thought Kate was "too common" to be part of the Mountbatten-Windsor family, and she tried to convince Prince William that she wasn't a good fit.
"She's an aristocrat, she has always been moving in royal circles," said Andersen. "She had always thought of herself as the heiress to Alice Keppel, her great-grandmother, who was the mistress of Edward VII. She was very proud of that connection."
The Duchess of Cornwall reportedly did everything she could to prevent her stepson from marrying Kate, and that included urging her husband, Prince Charles, to get involved. Because Camilla was behind the 2007 split, Anderson says that there has been a rivalry between Kate and Camilla ever since, and they have had a "secret" war behind palace walls.
Happily ever after?
Despite Camilla's objections, Prince William and Kate Middleton eventually got back together, and they became husband and wife on April 29, 2011, in a ceremony at Westminster Abbey that millions watched around the world. Since then, they have welcomed three children – Prince George, Princess Charlotte, and Prince Louis.
However, rumors recently surfaced claiming that Prince William cheated on Kate during her third pregnancy with her friend Rose Hanbury. We will probably never know the truth about what happened, but it doesn't matter because Prince William and the Duchess of Cambridge stayed together, and some believe they will announce a fourth pregnancy soon.