Prince William Has an Uncomfortable Connection to Prince Andrew's Disastrous BBC 'News Night' Interview
The structure of the British royal family will never be the same. For years, Prince Charles has hoped for a more streamlined royal family that involves Queen Elizabeth, himself, and those directly in line for the throne. It looks like he's got his wish. Amid Megxit and Prince Andrew's ousting from royal life, the royal family is much smaller than it was before.
In November 2019, Prince Andrew was booted from public royal life following a disastrous interview with BBC's News Night where he defended his friendship with late convicted sex offender Jeffrey Epstein. A known child sex trafficker, royal fans were beyond horrified, especially after a woman named Virginia Roberts came forward to accuse the prince of abusing her.
Though he hoped to return to the royal fold, it looks like Prince Andrew has been banned for life. It also seems that Prince William has an uncomfortable connection to that BBC News Night interview that led to Prince Andrew's downfall.
Prince Andrew has been banned from royal life
Following Prince Andrew's BBC News Night interview, the royal family asked him to resign from his role. "The circumstances relating to my former association with Jeffrey Epstein has become a major disruption to my family's work," the Duke of York said in a statement. His 60th birthday was also canceled and he did not attend his daughter, Princess Beatrice's engagement party.
Still, the prince hoped to be "rehabilitated" and return to royal life at some point. Now, following the release of Netflix's Filthy Rich chronicling Epstein's life, criminal behavior, and intricate details of the prince's alleged involvement with underage girls, Prince Andrew will never return to royal life. The royal see him as "toxic."
"Prince Andrew, who stepped back from public life last year 'for the foreseeable future,' will not resume official duties,"  The Sunday Times royal correspondent said. "The prince hoped his status change would be temporary, but those hopes have disappeared. The royal family has 'no plans to review' his position."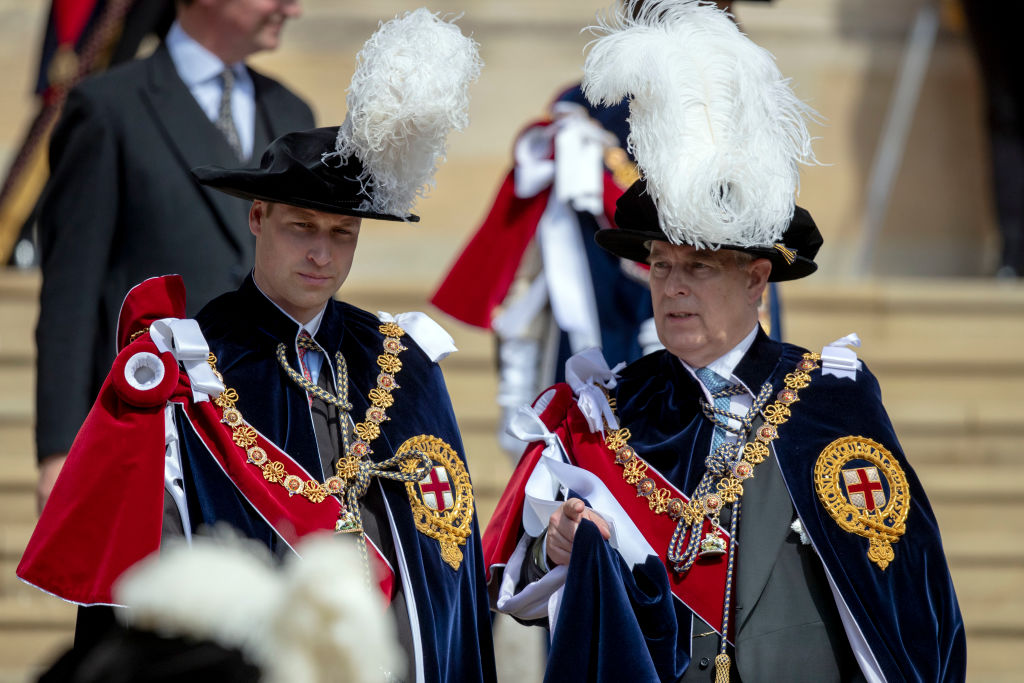 Prince William has never liked Prince Andrew
Prince William, the future Crowned King, was instrumental in getting Prince Andrew ousted from the British royal family. The Duke of Cambridge was in crisis talks with Queen Elizabeth II and Prince Charles last year to discuss the Duke of York's fate.
"William thinks the right thing happened," a source told The London Times. "William is becoming more and more involved in decisions about the institution [monarchy] and he's not a huge fan of his uncle Andrew."
Prince William has an uncomfortable connection to Prince Andrew's BBC interview
In addition to having a hand in Prince Andrew's ousting, Prince William also has a connection to the BBC interview. BBC journalist Emily Maitlis has since been nominated for a BAFTA (British Academy of Film and Television Arts) TV Award for the interview in the "Best News Coverage" category
However, that puts Prince William in a strange position since he's been the president of BAFTA since 2010. Still, amid quarantine, it is unlikely that the Duke of Cambridge will be on deck to present Maitlis with an award if she should win. After all, he and Catherine, Duchess of Cambridge only attend the  BAFTA Film Awards.