Prince William Was 'Horrified' When He Heard Claims of Meghan Markle Bullying Staffers, Royal Author Says
There has been a lot of tension in the royal family these past few years, and royal followers are slowly uncovering what happened.
One drama that has been making headlines is the bullying accusations thrown at Meghan, Duchess of Sussex. Prince William has not commented on these claims, but a royal author says he was "horrified" when he heard about them.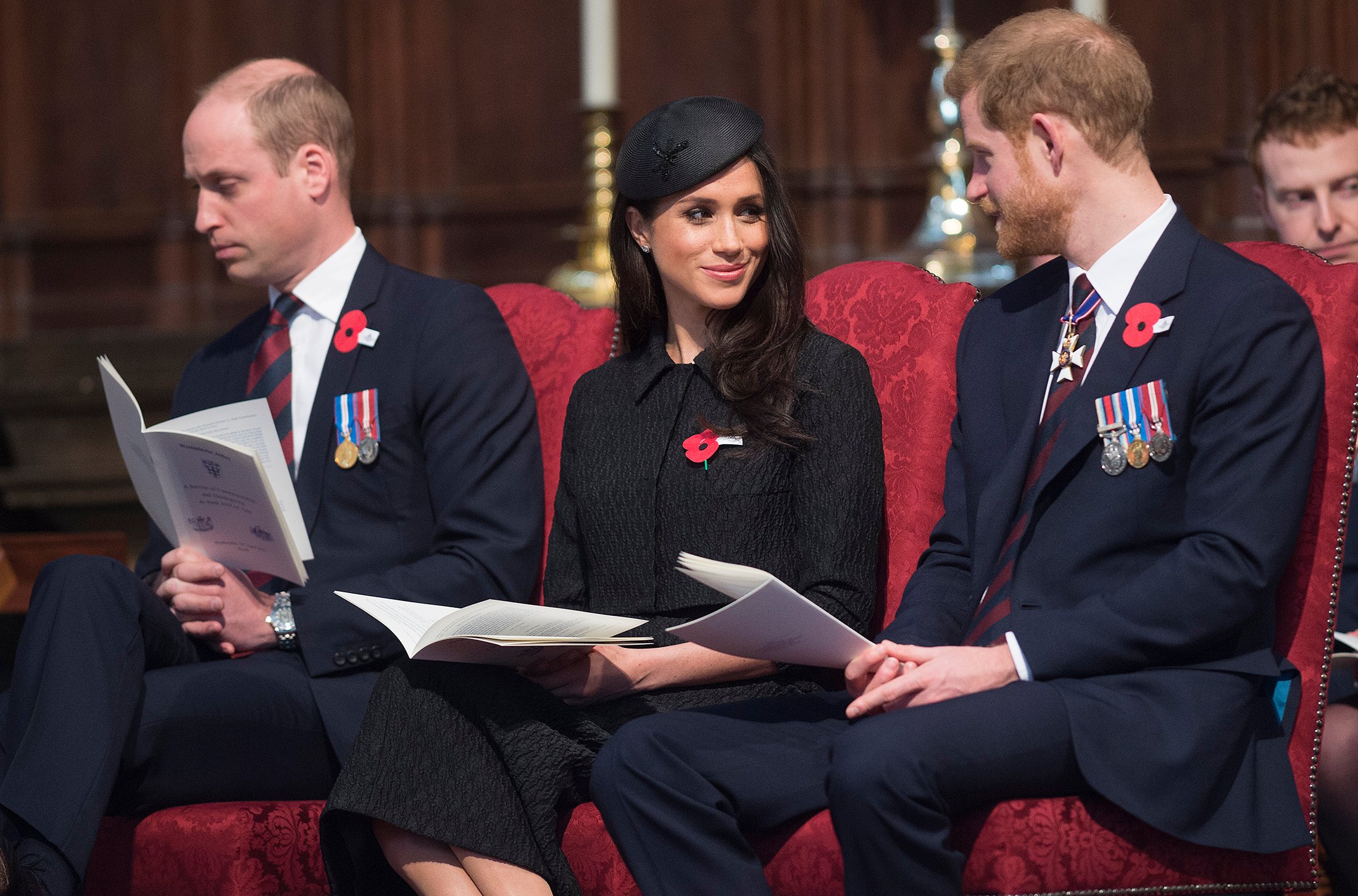 Meghan Markle was accused of bullying staffers
In March 2021, British news outlet The Times published a detailed report of bullying accusations from Meghan's former staff members.
The report included an email from the Sussexes' former communications secretary, Jason Knauf, who claimed that Meghan bullied two assistants into quitting.
Even before The Times published the article, there had been numerous allegations of Meghan being difficult to work with. She allegedly often sent emails to staffers early in the morning. There was also high turnover among her employees, including nannies and personal assistants.
The Sussexes denied these bullying claims, calling them a "smear campaign."
Prince William was reportedly 'horrified' when he heard the bullying claims
RELATED: Prince William Reportedly Helped Prince Harry and Meghan Markle Deal With Staff 'Drama' Ahead of Their Wedding
When these bullying claims reached William, he decided to take actions. According to royal author Robert Lacey, William tried to have a conversation with Prince Harry about them.
"The moment the prince heard the bullying allegations, he related to [one of his friends], he got straight on the phone to talk to Harry — and when Harry flared up in furious defence of his wife, the elder brother persisted," Lacey wrote in the book Battle of Brothers, according to a new article from The Times. "Harry shut off his phone angrily, so William went to speak to him personally."
Lacey wrote, "The prince was horrified by what he had just been told about Meghan's alleged behaviour, and he wanted to hear what Harry had to say."
Lacey also noted that William had reservations about Harry and Meghan's whirlwind relationship since the beginning. Meanwhile, Kate had also been "wary" of the former actor.
Prince Harry stood by Meghan Markle
RELATED: Meghan Markle and Prince Harry Didn't Like How 'Tiny' Their Home Was Compared to the Cambridges', Royal Expert Claims
Despite William trying to talk to Harry about Meghan's alleged behavior, Lacey said that the younger prince did not want to hear it. He continued to stand by Meghan against his family members.
"Harry, for his part, was equally furious that William should give credence to the accusations against Meghan, and he was fiercely combative in his wife's defence," Lacey said. "Some sources maintain that in the heat of the argument Harry actually accused someone in the family of concepts that were 'racist.' But it must be stressed that neither brother has ever confirmed that the hateful r-word was used face to face."
Lacey alleged that this fight led Harry and Meghan to move out of Kensington Palace in 2019 and set up their own household—a rare occurrence in the royal family. As many fans know, Harry continued to stand by Meghan, and the couple stepped down as senior royals in 2020. They subsequently moved to California to live as private citizens.
"William wished to be separated from Meghan on a day-to-day basis — and that meant being separated from his brother as well," the author wrote.