Prince William and Kate Middleton Have the 'Best Techniques' to Get Their Children to Behave, Experts Say
Prince William and Kate Middleton's kids are often well-behaved in public, and parenting experts recently shared insights into the couple's 'best techniques' for disciplining.
Prince William and Kate Middleton are full-time working royals, and at home, they are also parents to three young kids.
As a famous couple, the Duke and Duchess of Cambridge's parenting styles have been examined by some onlookers. According to parenting experts, William and Kate have the "best techniques" to get their children to behave.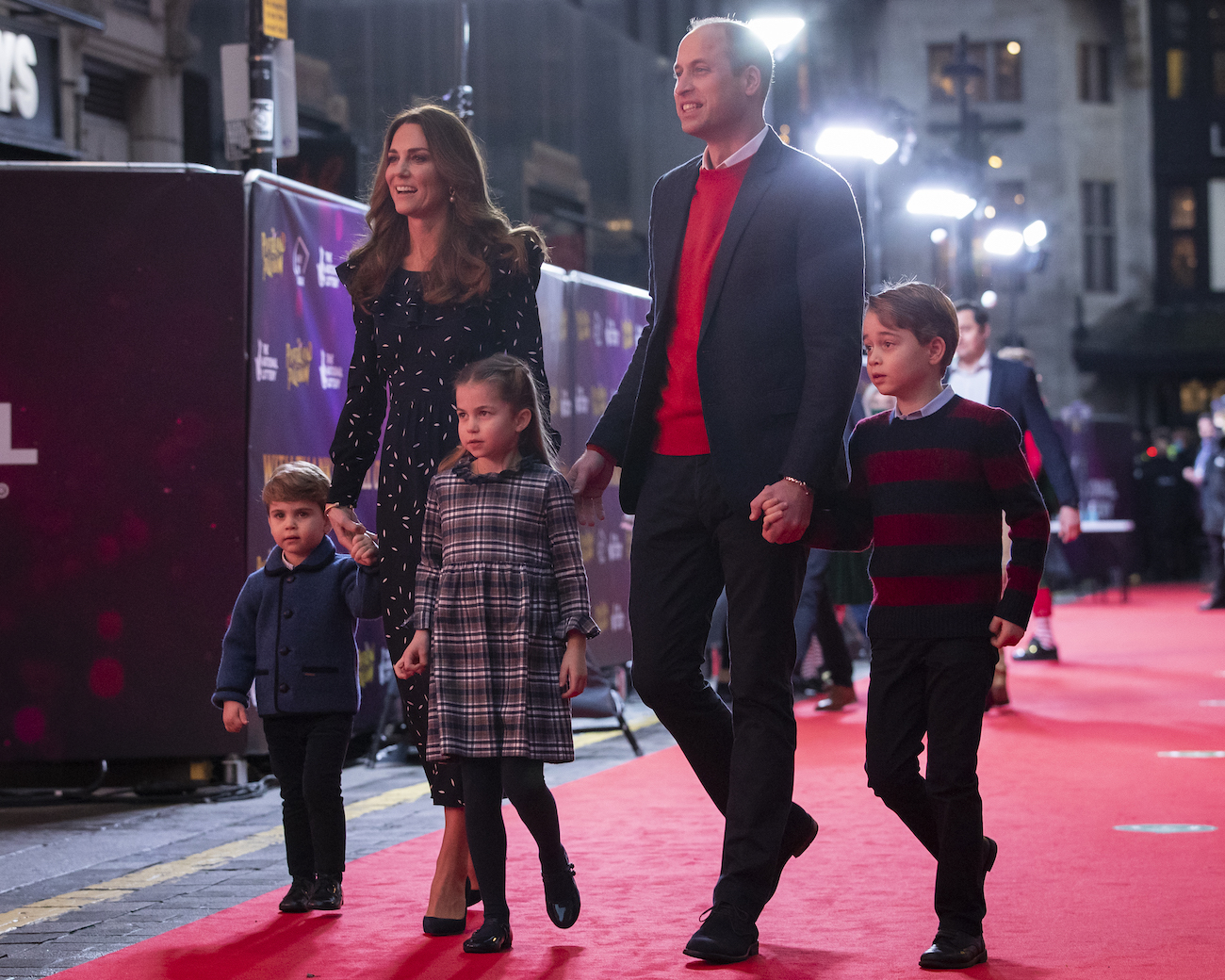 Prince William and Kate Middleton are parenting with the help of a nanny
William and Kate are reportedly very hands-on parents, but they also enlist the help of a nanny. Maria Borrallo is the family's nanny, and she started working for the Cambridges shortly after their oldest son, Prince George, was born.
Borrallo studied at Norland College, which is a well-known nanny school. Many of the school's graduates have gone on to work for wealthy and influential people.
"The nannies are taught everything from defensive driving to security issues to how to care for a future king or queen," royal commentator Victoria Murphy once explained to ABC News. "So she just really knows everything that you could possibly need to know about bringing up a child."
The Cambridges have the 'best techniques' to get their children to behave, according to parenting experts
Teaching kids good manners is a big part of parenting. According to experts at baby monitor company Babysense, William and Kate have a great way to get their kids to behave well.
"Details have been released about Kate and William's 'house rules' when it comes to disciplining their children," the experts said (via Express). "These include opting for a 'chat sofa' instead of a naughty step and when a row or form of confrontation erupts, Kate or William will take the child in question to another room to be spoken to about their behaviour."
They continued, "Although there is no right or wrong way to parent a child, the techniques Kate and William implement show that they prefer to speak to their children about their behaviour and why it's unacceptable. This is a technique many parents use and believe will help their child understand why they are being disciplined more clearly."
The experts also talked more about the differences between the "chat sofa" and the "naughty step," which is similar to the time-out technique used by American parents. 
"A naughty step is used in many households across the country and involves the child sitting in silence on the step, usually for one minute for every year they have been born, which many parents believe to be an effective disciplinary method," the experts said. "On the other hand, opening up a discussion between child and parent like Kate and William choose to do, can allow the child to express their feelings whilst allowing the parent to explain what the child has done and why it is wrong. This can often create a more calming atmosphere."
Additionally, the experts pointed out that Prince George and Princess Charlotte have been praised in the media for being "well-behaved" when out in public. This could be seen as a testament to William and Kate's parenting.
"These are considered some of the best techniques to use, as it allows all parties to express their feelings and understand why a child might be behaving badly and in response, why this is unacceptable," the experts said.
Prince William and Kate Middleton want their kids to be emotionally intelligent
William and Kate are advocates of mental health, and William has opened up about how important it is that their kids grow up to be emotionally intelligent.
"Catherine and I are clear that we want both George and Charlotte to grow up feeling able to talk about their emotions and feelings," William told Calm Magazine in 2017. 
He also added, "Emotional intelligence is key for us all to deal with the complexities of life and relationships."