Prince William and Kate Middleton's Jamaica Tour Might Backfire on the Royal Family, Commentators Say
Prince William and Kate Middleton has been attracting controversies on their tour of Jamaica. Some onlookers believe this trip could backfire on the royal family.
Prince William and Kate Middleton are currently on a tour of the Caribbean. The couple recently visited Belize and are now in Jamaica.
However, this trip has attracted some controversies. In fact, some commentators even believe that it might end up backfiring on the royal family.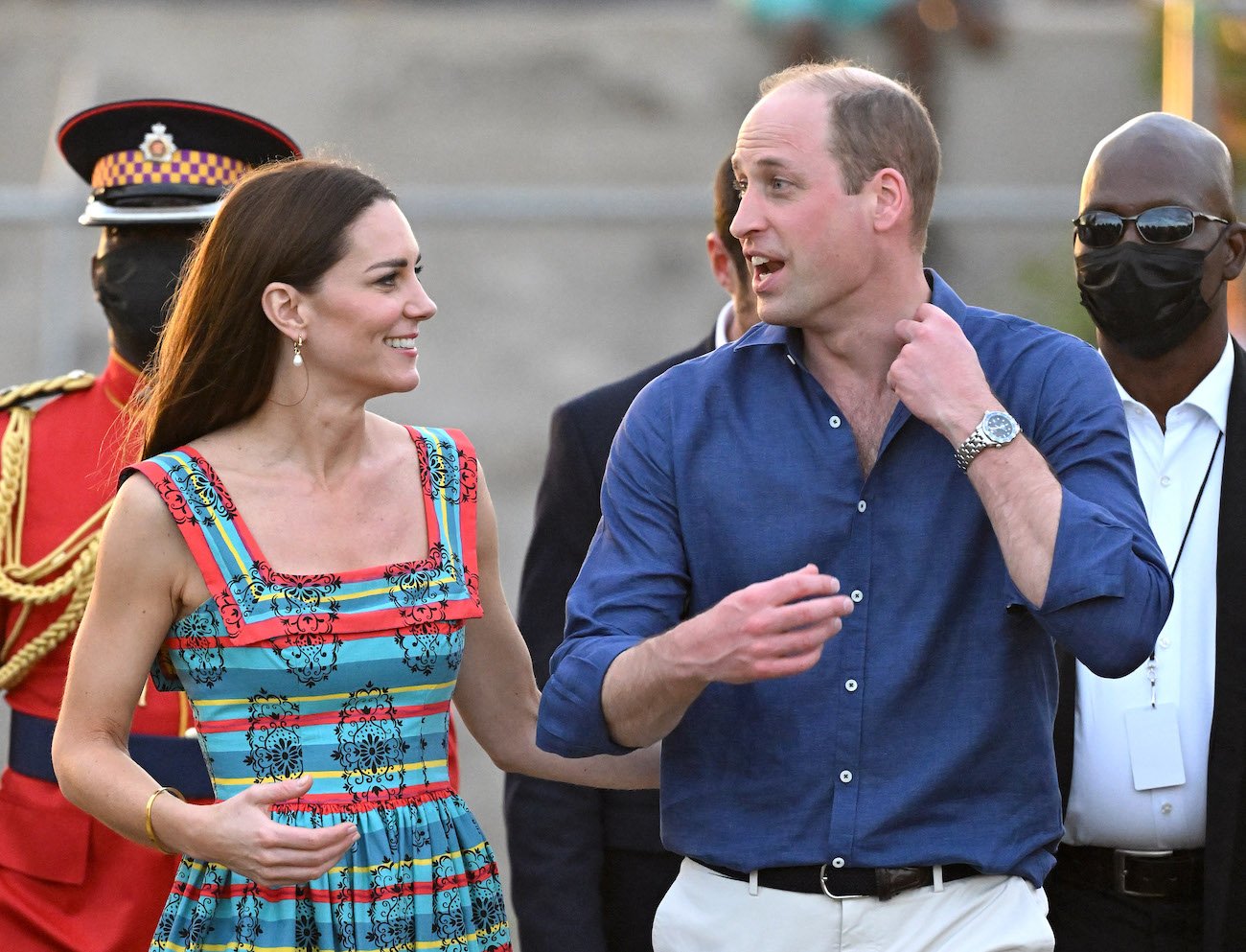 Some people in Jamaica protested the Cambridges' visit
On March 22, William and Kate arrived in Jamaica after leaving Belize. During the Duke and Duchess of Cambridge's arrival, protestors gathered in the capital city of Kingston to voice their disapproval for the royal family.
The protestors called on the United Kingdom to formally apologize for the British Empire's treatment of enslaved Africans in Jamaica. The protest also has support from many prominent leaders in the country, who previously wrote a letter demanding these same things.
Additionally, there are reports that Jamaica, which is currently part of the Commonwealth, could be taking steps toward removing Queen Elizabeth II as head of state, as some former colonies have done.
"It is important as we turn 60 years old as an independent nation that we stand as 'adults' on solid ethical, moral and human justice grounds to say to Britain, who was once our "parent", that you have done wrong in enriching yourselves off of chattel slavery and colonialism," Nora Blake, an organizer of the protest, told The Independent. "Morally this requires an apology, and it is only just that reparations be made."
The tour might backfire on the royal family, commentators say
Although William and Kate were still given a warm visit at the airport, some onlookers believe this tour of Jamaica might end up backfiring on the royal family.
"Interesting watching that stuff about Jamaica that you feel that the Royal Family wanted the golden couple to go to try and publicise the monarchy and improve relations and to send them there on a touchy-feely handshake mission," host Martin Lewis said on Good Morning Britain (via Express). "And actually, they may well have crystallised opposition to the monarchy and crystallise opposition to having them as heads of states in Jamaica when they went."
Co-host Susanna Reid added, "And might have hastened a referendum on whether to become a republic."
Lewis then commented that, instead of getting a "PR win," the trip could become a "PR gaffe."
Prince William later addressed slavery in a speech
On March 23, William and Kate attended a state dinner in Jamaica, where the duke gave a speech and addressed the "appalling atrocity of slavery" in the Americas.
"I strongly agree with my father, The Prince of Wales, who said in Barbados last year that the appalling atrocity of slavery forever stains our history," William said (via Daily Mail), referring to a speech Prince Charles made in November 2021 when Barbados removed Queen Elizabeth as head of state.
William continued, "I want to express my profound sorrow. Slavery was abhorrent. And it should never have happened. While the pain runs deep, Jamaica continues to forge its future with determination, courage and fortitude. The strength and shared sense of purpose of the Jamaican people, represented in your flag and motto, celebrate an invincible spirit. It is this same spirit that spurred on the Windrush generation, who came to the United Kingdom to help rebuild after the Second World War."
He added, "We are forever grateful for the immense contribution that this generation and their descendants have made to British life, which continues to enrich and improve our society."