Everything Prince William and Kate Middleton Have Said About the Possibility of Baby No 4
The baby rumors are swirling once again around Kate, Duchess of Cambridge, and Prince William. Not long after the couple welcomed their third child — Prince Louis — in 2018, talk of baby number four began in both the media and among UK oddsmakers. It hasn't stopped since.
William and Kate have occasionally addressed the topic of baby number four when speaking with fans and well-wishers. But they haven't said for sure if having four children was part of their plan — at least not publicly.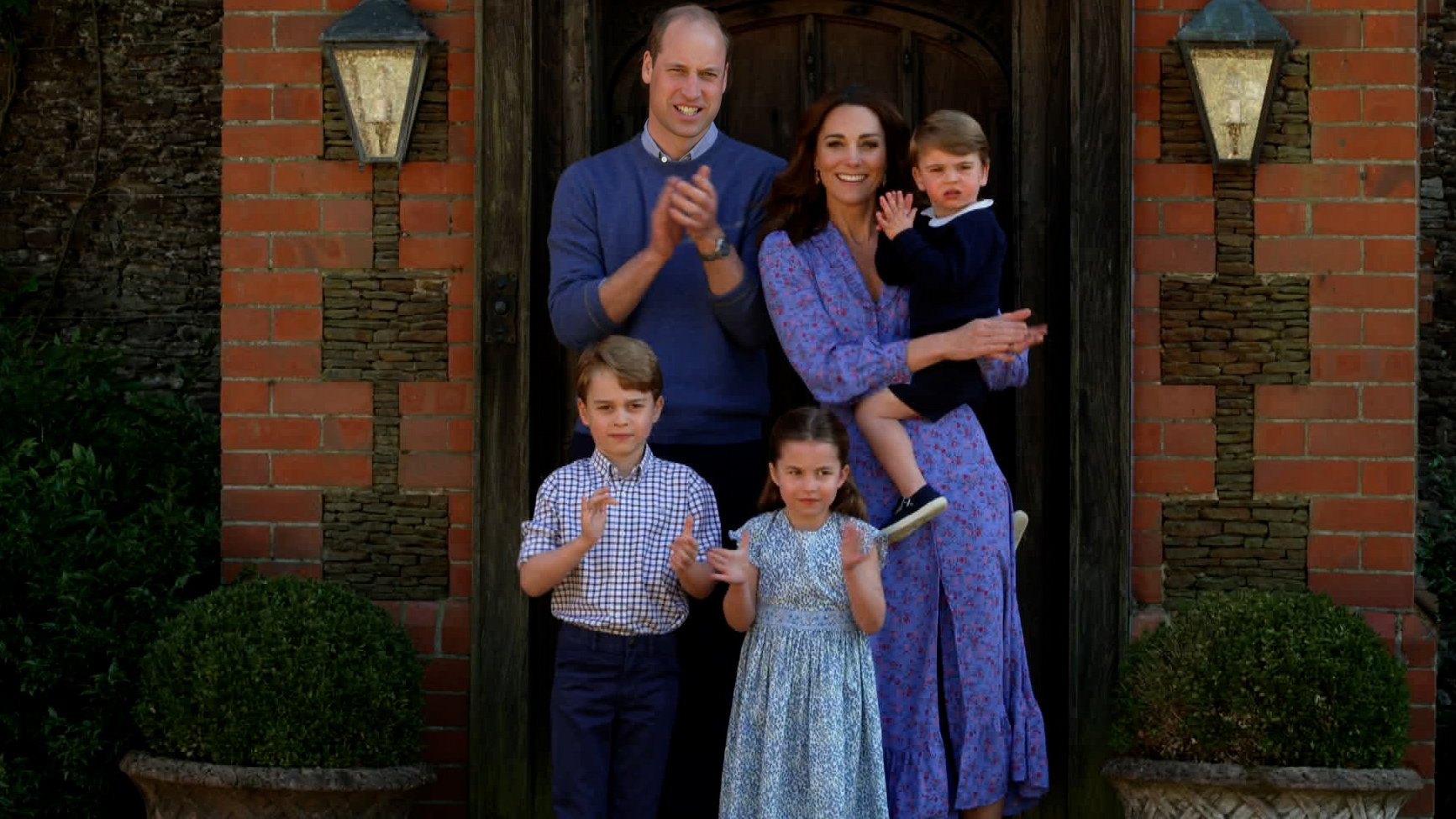 Kate Middleton joked that Prince William would be 'worried' about baby no 4 before Prince Louis' first birthday
Back in February 2019, Kate was the mom of five-year-old Prince George and three-year-old Princess Charlotte. Prince Louis was still two months away from his first birthday. But fans were already talking about baby number four.
While William and Kate were on a walkabout during a visit to Ballymena, Northern Ireland, the Duchess of Cambridge joked about another baby. She was talking with well-wisher Alan Barr and his five-year-old son, James, when she confessed that seeing the "gorgeous" boy made her feel "broody."
When Barr asked if that meant she was planning on baby number four, Kate replied with a laugh.
"I think William would be a little worried," Kate replied.
Still, according to Her, UK bookies continued to slash the odds on Kate announcing a pregnancy in 2019. They did the same thing for Princess Eugenie and Jack Brooksbank. However, they were a little premature. Eugenie and Jack didn't welcome baby number one until February 2021.
The Duchess of Cambridge gave fans another baby update in 2020
Even though 2019 went by without a royal baby from William and Kate, UK bookies continued to slash the odds the following year. Kate continued to squash the rumors that another baby was on the way because fans kept asking.
Before the pandemic hit, the duchess was on a walkabout in Bradford when a fan asked if there would be news of baby number four in 2020. Instead of playing coy, Kate bluntly said, "I don't think William wants anymore," according to Elle magazine.
It's true that Kate definitely has her hands full, and William is busy preparing to one day be king. But, they both are very involved in their kids' lives. And Kate is reportedly "adored" by her little ones.
One insider noted that whenever Kate returns home after an engagement, George and Charlotte "come running out the front door."
"They're like, 'Mummy, mummy, mummy.' Nanny's in the door, but they don't care because Mummy's come home. They're so excited that their mum is back from wherever," the source revealed.
Are 4 children part of Kate Middleton and Prince William's plan?
The baby rumors have ramped up again after an insider told Us Weekly in early February that Kate and William were "trying" for a fourth child.
"Having four children was always part of Kate's plan," the source claimed. "She put the idea on hold when [the coronavirus pandemic] hit, but now there is light at the end of the tunnel with the vaccine and [Prince George and Princess Charlotte] scheduled to return to school in April. She feels ready to start trying again."
The source added that Kate was feeling "broody" once again after her sister Pippa Middleton announced she was expecting baby number two back in December 2020. The insider claims that Kate knows her "clock is ticking." The 39-year-old is reportedly eating a "nutrient-rich" diet to prepare for another pregnancy.
The source claims that it took Kate a while to convince William because he feels that three kids is "more than enough." The thought of four kids is overwhelming for the prince, but Kate's desire for a fourth child "inspired him."
After taking some time to think about it, the insider says that William agreed to try for a fourth baby. The Duke and Duchess of Cambridge are "on the same page" and "excited about the future."