Will the Royal 'Fab Four' Ever Collaborate Again Now That Harry and Meghan Have Left the Family?
Will the 'Fab Four' ever reunite?
Prince William, Kate Middleton, Prince Harry, and Meghan Markle were, for a short time, known as the "Fab Four" after Meghan Markle officially joined the family in 2018. However, reported rumors of a feud between Kate and Meghan, followed by Harry hinting at a rift between him and his brother, only added to the separation between the two couples.
These days, Harry and Meghan have officially left the royal family, but they briefly did work alongside William and Kate for various organizations. Will the in-laws ever reunite?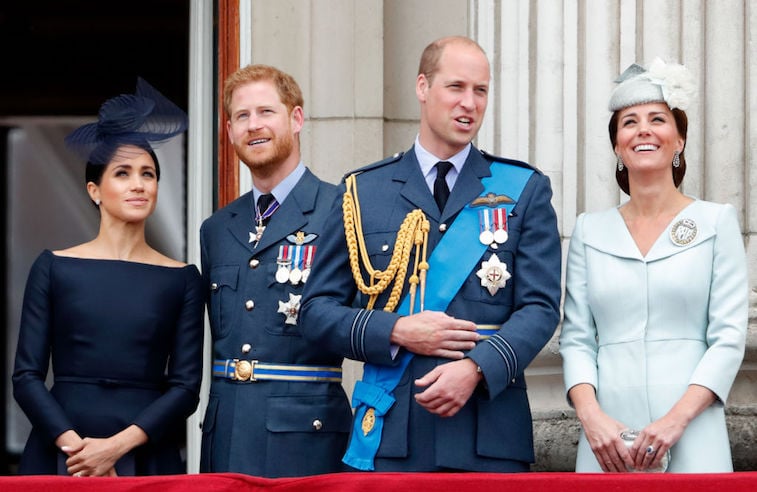 The four royals were known as the 'Fab Four' when Meghan joined the family
When Harry first started dating Meghan, people were immediately excited to learn that the prince might have met his potential wife. For years, William, Kate, and Harry had been a trio with a very close relationship. But eventually, Harry met Meghan, and so began a whole new chapter with four royals.
Harry married Meghan in 2018, and the media quickly labeled the group the Fab Four; they were the next generation of royals who would work together to make a difference — or so we thought.   
There were reportedly problems between the two couples
It turned out the Fab Four might not have been as close-knit as everyone had hoped. Within a few months, rumors had started that Meghan and Kate weren't getting along, and the media had a field day with the possibility of a royal feud.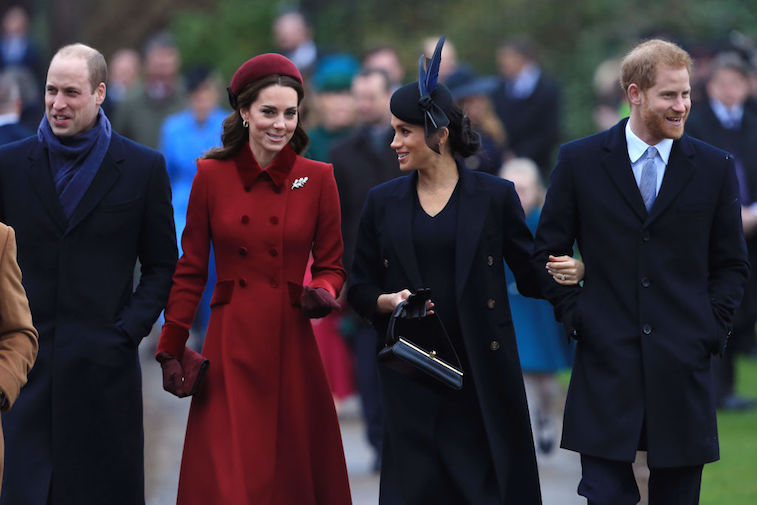 Shortly thereafter, Meghan and Harry moved to Windsor Castle, further sparking the rumors. And it didn't take long for people to learn that William and Harry had had a falling out, too. By September 2019, Harry admitted that he and his brother were "on different paths." In January 2020, Harry and Meghan officially announced they were leaving the royal families, and their duties concluded on March 31. They settled down in North America, and it seems that distance might have made the heart grow fonder.
We wouldn't be surprised if the four worked together again at some point
William, Kate, Harry, and Meghan all have one major life goal in common: to make the world a better place. Harry and Meghan just preferred to do it on their own terms, which is why they stepped down. But if the four can get on solid ground again, we wouldn't be surprised at all if they reunite in some capacity down the road.
They are all passionate about mental health and about bringing awareness to organization and issues that don't receive a lot of notoriety. Plus, Harry and William are determined to continue the charity work their mother had been doing before her death. Those are all reasons enough to believe they'd want to come together in the name of a common interest sooner or later.
Harry and William appear to be back on good terms
Ever since Harry and Meghan moved away, Harry and William have reportedly started patching things up. A source close to the couple revealed they've been talking on video chats and have become closer since the royal exit. Though it's not confirmed, it's also possible that the brothers are already working on some way to bring them together through doing good in the world. After all, Harry and Meghan just launched their new charity, Archewell, and might be looking to incorporate their brother and sister-in-law into their new venture.