Prince William and Kate Middleton Reportedly Have 'Zero Tolerance' for 1 Type of Behavior From Their Staff
As royals, Prince William and Kate Middleton work for the public. They carry out duties, such as promoting charities and going on tours abroad, in support of the monarchy. 
In order to take care of their work and household, the couple also has employees working under them. According to a news outlet, William and Kate reportedly have a "zero tolerance" policy when it comes to one type of behavior from their staff.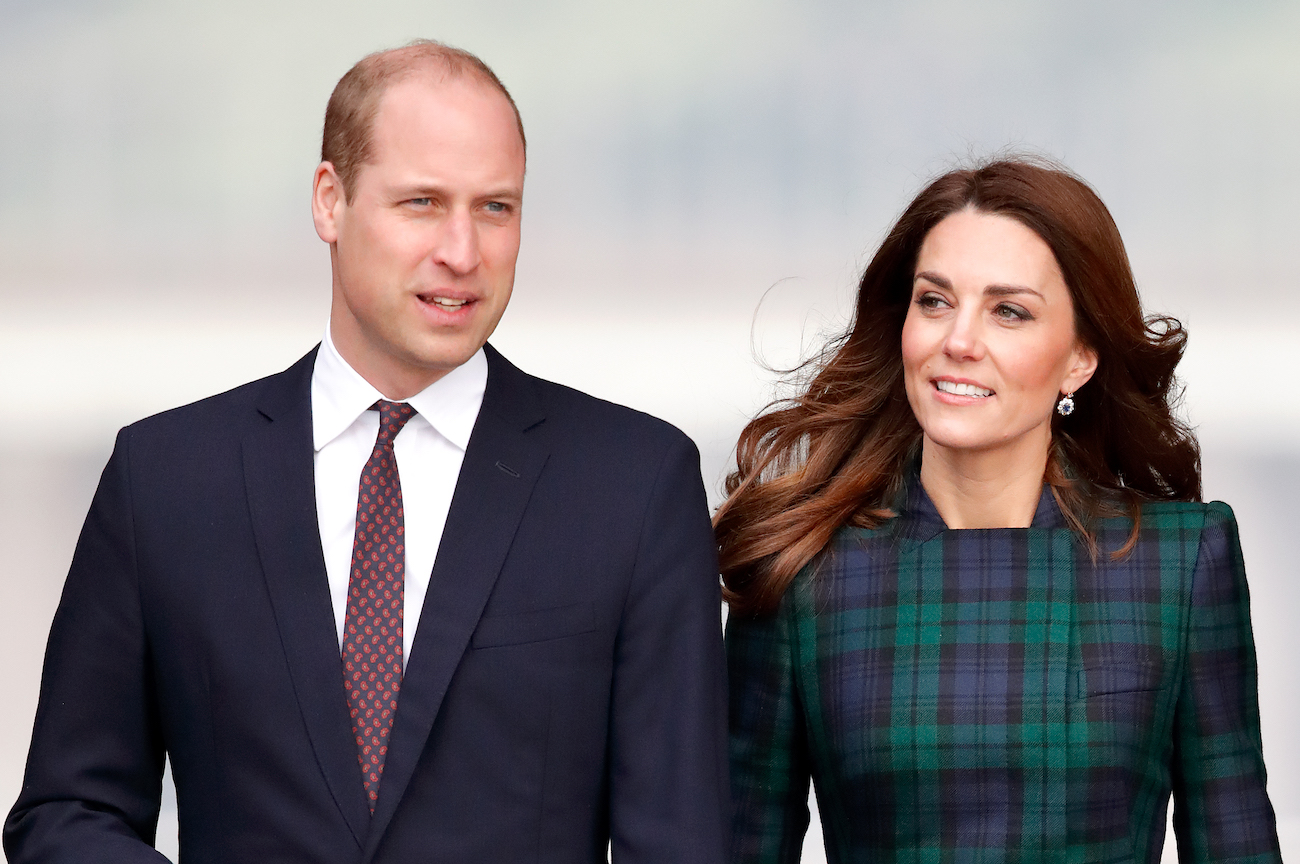 Prince William and Kate Middleton have staff for their household and royal office
William and Kate work with many people to ensure they carry out their royal duties smoothly.
For example, the Cambridges have assistants, communication specialists, stylists, and hairdressers. These people work closely with William and Kate to prepare them for events and manage their image in the media.
William and Kate also have a nanny who helps them take care of their three children. Their current nanny is Maria Borrallo, who has been with the family since a bit after their oldest son, Prince George, was born.
Additionally, the Cambridges reportedly have a couple of housekeepers as well.
The Cambridges allegedly have 'zero tolerance' for 1 staff behavior
Like many employers, William and Kate have expectations for their staff. These expectations can vary depending on the roles people serve in, but in general, the Cambridges reportedly have "zero tolerance" for gossiping.
"There is a zero tolerance approach towards gossiping as job advertisements for the roles of housekeeping at the couple's London home have previously revealed," news outlet The Sun wrote. "Anyone hoping to work in the family's home should be good at 'maintaining confidentiality and exercising discretion' according to previous posts on the Royal Household website."
William and Kate are known to be rather private. Although they are frequently seen at public events, the couple often keeps their personal matters away from the press. They are also known to have a tight-knit circle of close friends and family members.
Is Kate Middleton well-liked by her employees?
When Kate first joined the royal family in 2011, there were rumors that she clashed with some employees because she wanted to do many things on her own.
Journalist Ashley Pearson said in the documentary William & Kate: The Journey, "Kate Middleton was doing a lot for herself, and that didn't sit too well with staff."
However, over time Kate allegedly grew to become a pleasant boss for her staff. Royal expert Neil Sean said that Kate is well-liked by her employees because she knows how to show them appreciation.
"What she does do is that members of her staff, if you've got an idea or a suggestion, she takes it up. She thanks you," Sean said (via Express). "Not that other members of the family are not friendly or anything like that but this is sort of a pare down approach compared to the more stiff, formal approach of courtiers and staff."
He continued, "Kate is very good at making you feel very comfortable. More importantly, I think that's why her staff have stuck around a long time. She knows how to manage her staff and, more importantly, they like her, which is a brilliant and positive result."
Meanwhile, according to an anonymous source, Kate is also understanding when her junior employees make mistakes. The insider said, "If you make a mistake she'll realise you're human and she'll back you regardless."