Prince William and Kate Middleton Made a Surprising Purchase the Moment They First Moved in Together
Moving in together is an exciting step in many couples' relationships, and it seems to be like this as well for Prince William and Kate Middleton. The Duke and Duchess of Cambridge started dating in the early 2000s and soon began living together. In order to make their new place fit in with their taste, the pair bought something rather surprising. Read on below to find out what William and Kate got for their first home together.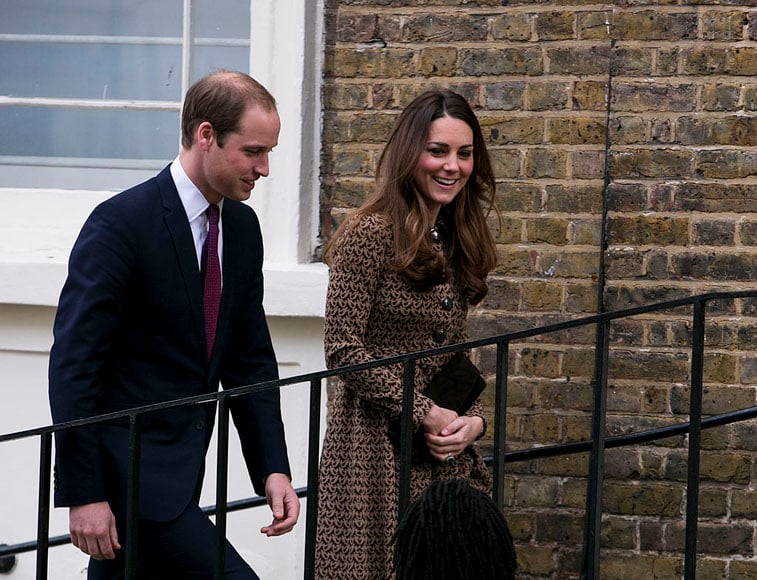 Prince William and Kate Middleton began dating in college
William and Kate met each other as first-year students at the University of St. Andrews in 2001. The two of them lived in the same residence hall and had several mutual friends, which meant that they became acquainted quickly. However, at the time, they were both dating other people, so nothing romantic developed between them.
When William and Kate were single again, William allegedly fell for his future wife when he saw her walking in a charity fashion show. Afterward, the pair started going out together.
Prince William and Kate Middleton bought a champagne fridge when they first moved in together
William and Kate's first experience living together came during their second year at St. Andrews. They decided to move out of their school's on-campus housing and into an apartment with two other friends.
A year later, the young couple decided they needed more privacy and moved into a four-bedroom cottage by themselves. This new home had security features installed for William's safety. Additionally, William and Kate also furnished it with things that could make their house more lively.
Royal writer Katie Nicholl wrote: "William and Kate intended to entertain frequently: he installed a champagne fridge as soon as they moved in, while Kate set about dressing the kitchen windows with pretty red-and-white gingham curtains."
William and Kate did not live together for very long as they broke up briefly in 2004. They also graduated from St. Andrews in 2005 and began pursuing work in other cities.
Where are Prince William and Kate Middleton living now?
After tying the knot in 2011, William and Kate lived in Wales for about a year. After their son George was born, they briefly resided in an estate owned by Kate's parents.
Today, William, Kate, and their three children live in Kensington Palace. The palace consists of several huge apartments and is home to other royals as well, such as Princess Eugenie and Prince Michael of Kent. Even Prince Harry and Meghan Markle used to live there for some time.
In addition to Kensington Palace, William and Kate also have a country estate called Anmer Hall. They often take the kids there when they have breaks from school. The family enjoys taking care of the animals on the estate's farm, and William shared that his kids even enjoy lambing. These days, William and Kate are self-isolating at Anmer Hall with their children due to the coronavirus (COVID-19) pandemic.