This Is When and How Prince William and Kate Middleton Told Prince George He Would Be King Someday, According to Royal Authors
As the oldest son of Prince William and Catherine, Duchess of Cambridge, Prince George is third-in-line to the British throne. Therefore many royal fans have wondered for some time when his parents would give their firstborn the news about how the line of succession works and his place in it.
Here's what two royal experts had to say about that timing and how Will and Kate told George that he will be king one day.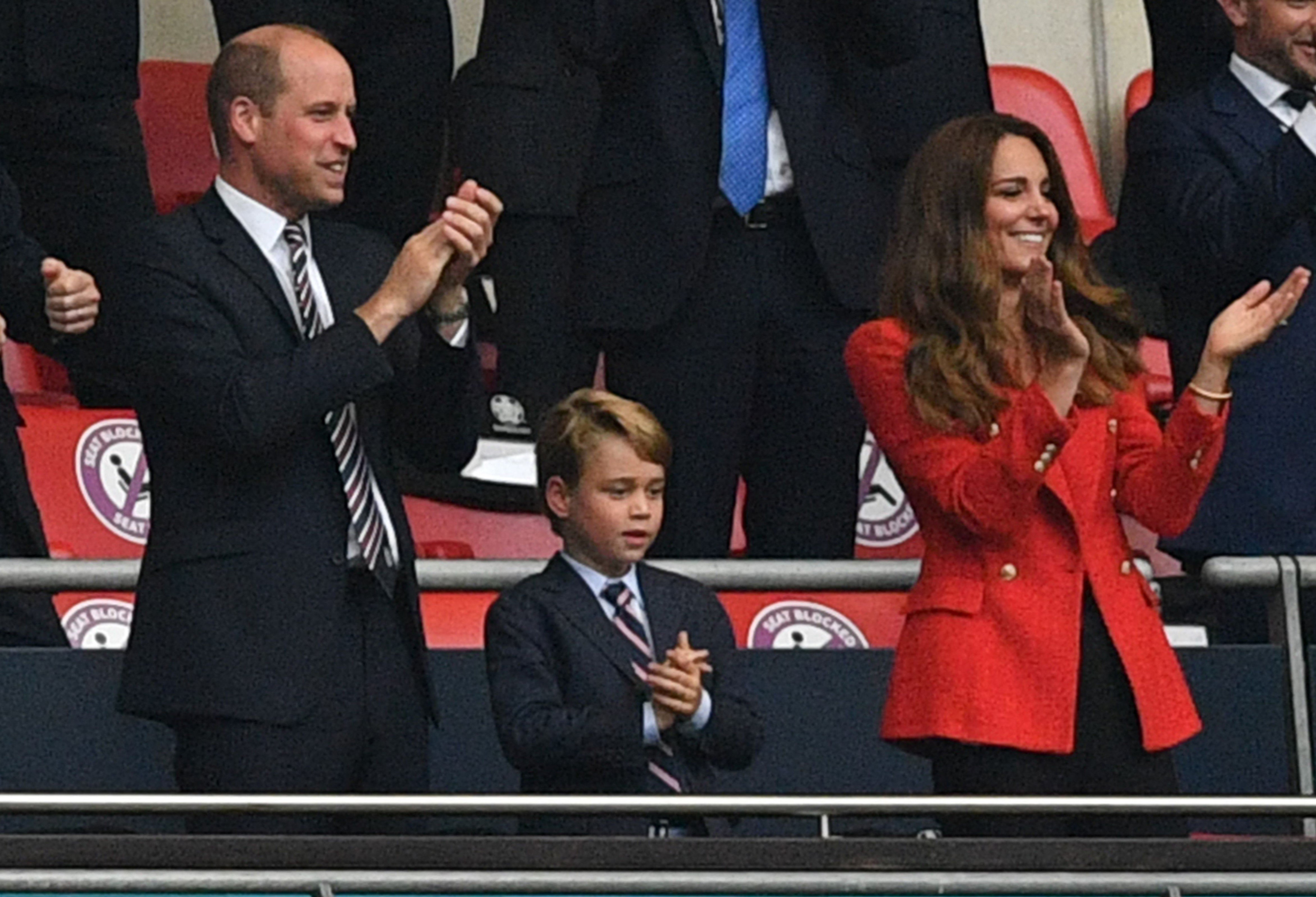 Prince William has talked publicly about when he would tell Prince George about his future
Prince William has been asked in the past about when he would tell his eldest son about his future. The Duke of Cambridge explained that he didn't want to reveal George's destiny too early because he wanted him to have as normal a childhood as possible.
"As far as we are concerned within our family unit, we are a normal family," William previously said via People. "I love my children in the same way any father does, and I hope George loves me the same way any son does to his father. We are very normal in that sense. There'll be a time and a place to bring George up and understand how he fits in, in the world. But right now it's just a case of keeping a secure, stable environment around him and showing as much love as I can as a father."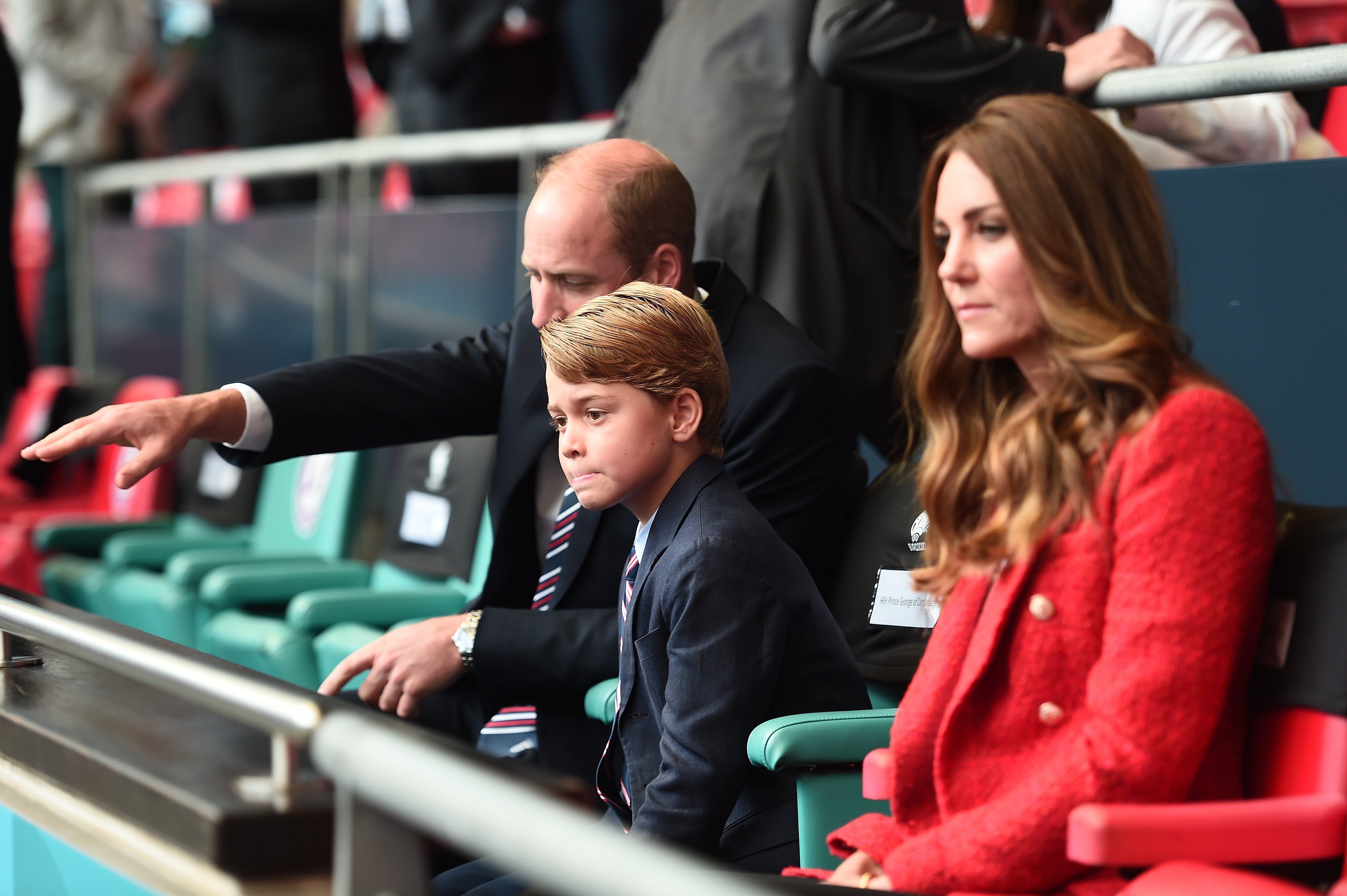 RELATED: Royal Fans Are Shocked by How Prince George and Princess Charlotte Look in Latest Photo With Prince William
Royal experts say this is when and how George's parents told him he'll be king
According to royal author and historian for Netflix's The Crown Robert Lacey, the time William and his wife decided to tell George he would be king is believed to have occurred around the young prince's 7th birthday in July 2020.
"William has not revealed to the world how and when he broke the big news to his son. Maybe one day George will tell us the story himself. But sometime around the boy's seventh birthday in the summer of 2020 it is thought that his parents went into more detail about what the little prince's life of future royal 'service and duty' would particularly involve," Lacey wrote in the new chapter of his book Battle of Brothers (per the Daily Mail). "William's aim as a father, the prince stressed, was to give his son 'a normal family upbringing,' enabling the monarchy 'to stay relevant and keep up with modern times.'"
As to how they let George know about it, royal expert and author Katie Nicholl said the duke and duchess didn't just drop the news on him all at once. She told OK! that they have been "gradually" trying to introduce him to the fact that he'll be the monarch someday. The young royal has known for some time that he's "different" than his siblings, Princess Charlotte and Prince Louis, because he's often "singled out" to spend more time with his great-grandmother Queen Elizabeth for things like the "Four Monarchs" portrait.
RELATED: What Will Prince George's Title Be When Prince William Becomes King?
When and how Prince William learned about his own destiny
Will and Kate really didn't have the luxury of waiting too long to tell George about his future role because then they would have run the risk of him finding out the same way William did.
Many people figured that Prince Charles and Princess Diana sat William down and explained everything to him, but they didn't get that chance. The prince's parents tried to delay telling him at too young of an age as they wanted him to be able to grasp everything when the time was right, however, that plan was spoiled when he started school. In the book William & Catherine: Their Lives, Their Wedding, royal biographer Andrew Morton revealed that now-Duke of Cambridge learned who he really was from the other children in his class.
"Before William attended school, he genuinely had no idea that he was any different from anyone else," Morton wrote (per The Express). "His innocence of his position was soon ended by fellow pupils, who left him in no doubt who he was. On one occasion a classmate reportedly asked him: 'Don't you know the queen?' William looked at him and replied: 'Don't you mean Granny?'"