What Is Prince William's Last Name and Why Doesn't He Use It?
There are a lot of questions about the royal family's last name — especially why certain members don't use it. And, as with most royal topics, it all comes down to Queen Elizabeth's infamous rulebook. Despite all having the same house name (aka, last name), many royals go by entirely different names or ditch the surname altogether. On top of that, some royals change it up depending on their royal title. Case in point: Prince William's last name has changed a couple of times in his life (and will continue to do so as he gets closer to the throne).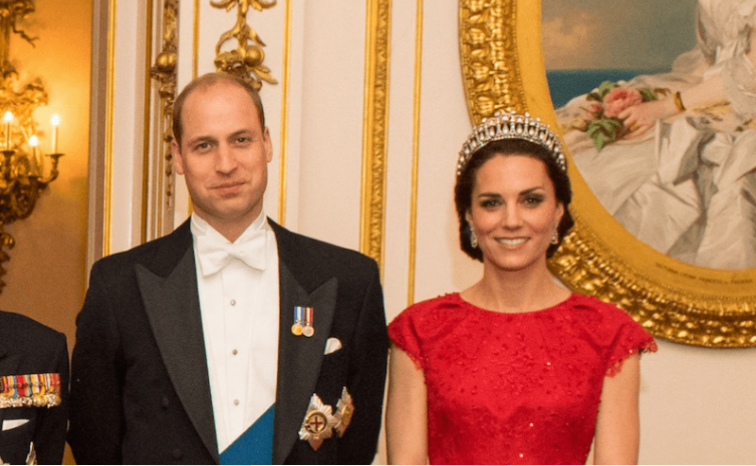 What is Prince William's last name? Find out, plus why he doesn't use it, ahead.
Does Prince William have a last name?
In the royal family, members with Her or His Royal Highness in their official title — such as Prince William — don't exactly have a last name.
Because of his royal ranking, Prince William technically isn't required to use the royal family's last name. The idea behind it is that since he holds such noble status, he doesn't need a surname to differentiate himself from other royals and public figures. Everyone should know him as Prince William or the Duke of Cambridge and that's that.
While that isn't untrue, not having a last name (or not going by one) can get a bit complicated — especially at school, work, or in the military. Even though the Duke of Cambridge doesn't need a last name (at least in the same way most commoners do), he has needed to use one for some of his responsibilities. The only difference is, the future king has options when calling himself anything but his first name or official royal title.
Prince William's last name
As a member of the royal family, you can kind of do whatever you please when it comes to last names. Many members with the His or Her Royal Highness status don't use a last name at all — especially those with full-time jobs representing The Crown — but, in their youth, might have been required outside of the monarchy to provide further identification. Prince William has lots of experience with that as the royal once attended school and even held a job outside of the royal family.
What is Prince William's last name? According to the royal family's website, all descendants of Queen Elizabeth II and Prince Philip are Mountbatten-Windsors. However, they can also go by the region in their official royal title. For example, when Prince William was a young boy, he likely went by William Wales (Prince Harry was known as Harry Wales during his time in the military), as his official royal title was Prince William of Wales. Now, as the Duke of Cambridge, Prince William could go by William Cambridge.
Royal family last name
Before 1917, the royal family didn't have a proper last name. But, King George V stepped in and declared Windsor as the family's house name and official last name. When Queen Elizabeth II married Prince Philip and became monarch, they decided to change their last name to reflect their descendants.
Instead of changing the royal family's last name to Mountbatten (Prince Philip's surname), the royal couple decided to combine the two names and become the Mountbatten-Windsors.
Check out The Cheat Sheet on Facebook!