Prince William Liked Boarding School Because He Could Get Away From Princess Diana's Emotional Problems, Author Claims
When Prince William was a child, he attended boarding schools. According to a royal author, William liked being away from home party because he could escape Princess Diana's emotional troubles.
When Prince William and Prince Harry were children, they attended boarding schools. The two of them first went to Ludgrove School before going to the famous Eton College.
According to a royal author, William did very well at his boarding schools, and he particularly liked them because he could get away from Princess Diana's emotional problems at home.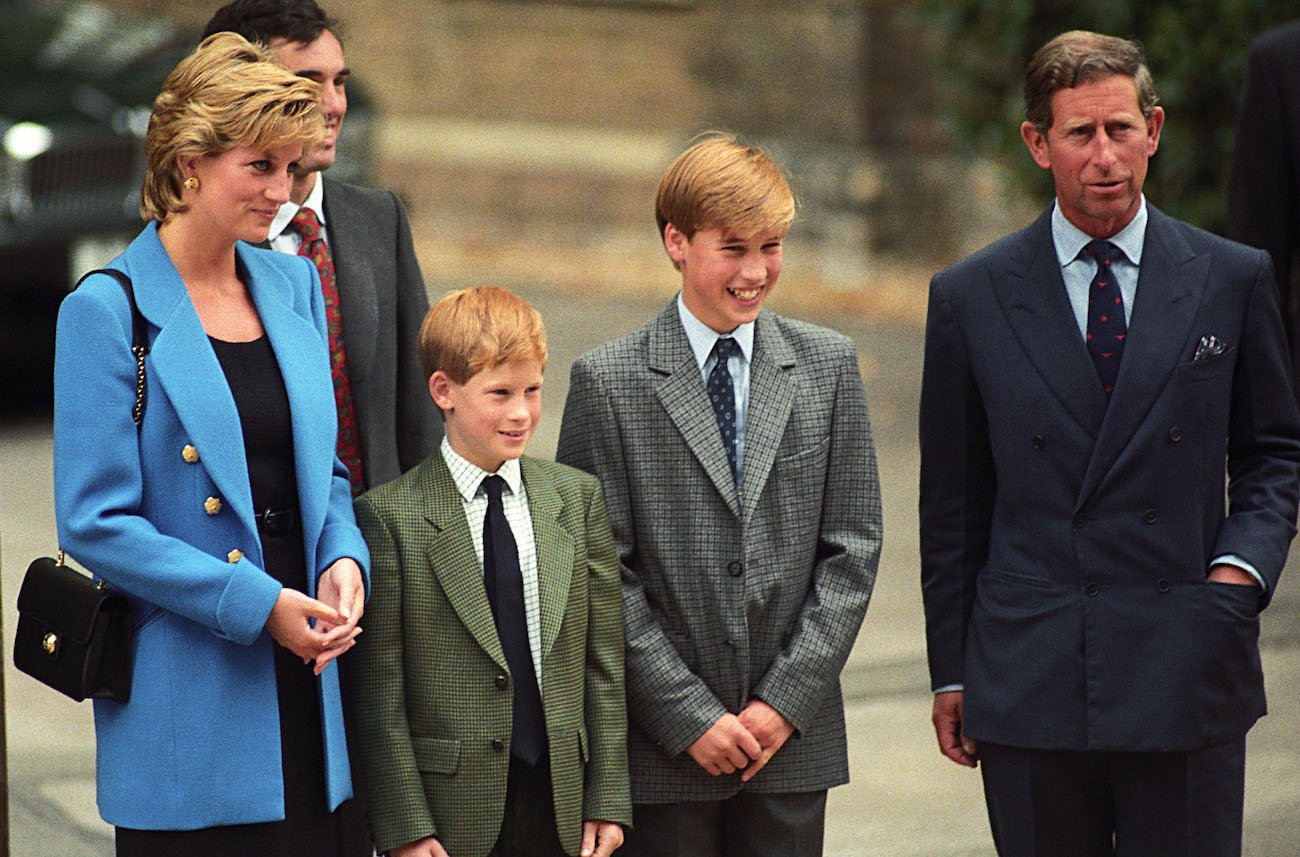 Prince William reportedly knew all about Princess Diana's love life
Diana was linked to several men both during her marriage to Prince Charles and after their divorce. Even though William was still a child at this point, author Tina Brown alleged that he knew a lot about her love affairs.
"He was privy to her volatile love life," Diana's biographer Tina Brown said in the book The Palace Papers (via Vanity Fair). "He knew the tabloids made her life hell, but he also knew she colluded with them. By his early teens, he was his mother's most trusted confidant. She used to describe him as 'my little wise old man.'"
Brown also talked about an anecdote shared by Piers Morgan, who used to be an editor of the Daily Mirror. Morgan once wrote about a meeting he had with Diana and William in 1996: "He is clearly in the loop on most of her bizarre world and, in particular, the various men who come into it from time to time."
Prince William liked boarding school because he could get away from Princess Diana's problems, author claims
In the book William At 40: The Making of a Modern Monarch, royal author Robert Jobson alleged that William liked going away to boarding school partly because it allowed him to escape Diana's personal problems.
"For William, school was not only fun but a respite from his mother's increasing tendency to lean on him as an emotional crutch," Jobson wrote (via Daily Mail). "Later, even Diana privately admitted she went too far in burdening him with her problems."
Jobson added, "She had taken to calling William 'the man in my life', and he did his best to be supportive — once telling her that he wanted to be a policeman so he could protect her. But he was only ten when his parents officially separated in 1992. After their divorce was finalised, and William learned that his mother would be stripped of her royal title, he threw his arms around her and exclaimed: 'Don't worry, Mummy. I'll give it back to you one day, when I'm king.'"
However, even when William was at school, Diana "would often ring him there, sometimes crying hysterically down the line" Jobson said.
The author continued, "As Diana's emotions lurched out of control, he had to ask her to stop saying negative things about his father to him. He didn't want to have to take sides."
Prince William 'understood' Princess Diana more than Prince Harry did, another expert says
Although William and Harry grew up in the same family, author Tina Brown believes William "understood" Diana more than Harry. According to Brown, Harry "idolized" his mother.
"The two-year age gap between them was critical in forging their distinctive world views and, equally so, in shaping their perceptions of their mother," Brown said.