Prince William Once Joked About Prince George's Appearance: 'He Got Kate's Looks, Thankfully'
Prince William and Catherine, Duchess of Cambridge share three adorable children. When the duke and duchess first started dating, Kate was highly regarded as one of the prettiest women on their St. Andrews University campus. And William, who currently deals with male pattern baldness, apparently feels like he doesn't quite stack up to his wife's looks he once said that Prince George "thankfully" looks more like his wife.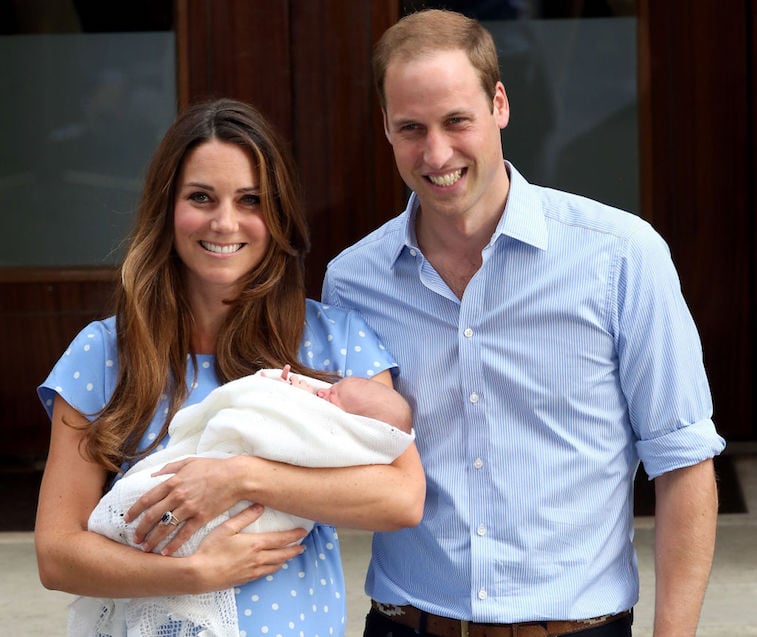 Prince William and Prince Harry both live with male pattern baldness
Those who have been following the royal family for a while might have noticed that William and Harry's hairlines have gotten much thinner through the years. Of course, this isn't uncommon among men in their 30s; William and Harry are living with male pattern baldness. It's formally known as androgenic alopecia, and it affects up to two thirds of men by their mid-thirties, according to the American Hair Loss Association.
Though it's not a life threatening condition of any kind, it does affect a man's looks, and William's hair loss, which is further along than his brother's certainly hasn't gone unnoticed.
Kate Middleton was once referred to as the prettiest woman in her building during college
William and Kate met while attending St. Andrews University, and the moment college started, people already knew who Kate was. The two lived in St. Salvator's as freshman, one of St. Andrews 11 residence halls; it was charmingly referred to as "Sally's." And by the end of the first week, Kate had already made a name for herself as the prettiest girl at Sally's, royal expert Katie Nicholl wrote in Vanity Fair.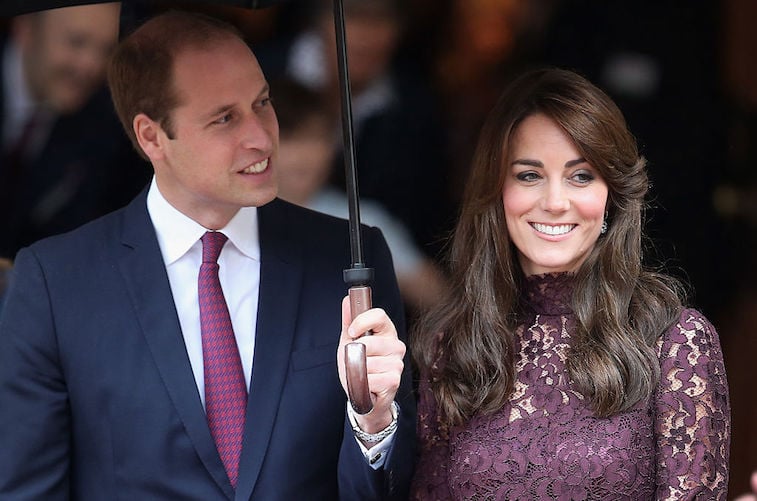 William is seemingly thankful that George looks more like his wife
William was not seen as a bad looking guy, but perhaps his thinning hairline made him feel that Kate was a bit out of his league in terms of looks. The two dated for nearly a decade before they wed in 2011, and while Kate still arguably remains as beautiful as she was in college, William's hair has caused him to age a bit — and he knows it.
Back in 2013, William and Kate welcomed their first child, Prince George. And William was quick to note that George looked more like his wife. "He got Kate's looks, thankfully," William said after George's birth, according to Hello Magazine.
Some think William and Kate will still have a fourth baby
William and Kate have welcomed two more children since his comment, and it appears that all three kids look alike. The couple recently released photos for Prince Louis' second birthday, and he appeared to have a massive head of hair — a good sign, perhaps?
There have been rumors that William and Kate might still want a fourth child. Some are convinced the two will announce a pregnancy this year, but with everything happening between Meghan and Harry's royal exit and the worldwide pandemic, they might also decide it's not a good time to expand their family. Plus, Kate reportedly confirmed the two won't be having any more, according to Elle. Time will tell if these two end up announcing baby no. 4.