Prince William Thinks His Parents Are Being Exploited on 'The Crown', Insider Says
Prince William has never been a fan of 'The Crown.' He's especially annoyed with Season 4 of the series, since he feels it exploits his parents.
Prince William and Prince Harry have both been wary about The Crown since it first debuted on Netflix. Season 4 of the series, which introduces Princess Diana, has not been something the pair were looking forward to.
Season 4 opens with the British royal family at the end of the tumultuous 1970s. This season explores Prince Charles and Diana's royal engagement and Queen Elizabeth II's relationship with Britain's first female Prime Minister, Margaret Thatcher (Gillian Anderson).
According to the press release from Netflix, "While Charles' romance with a young Lady Diana Spencer (Emma Corrin) provides a much-needed fairytale to unite the British people, behind closed doors, the Royal family is becoming increasingly divided."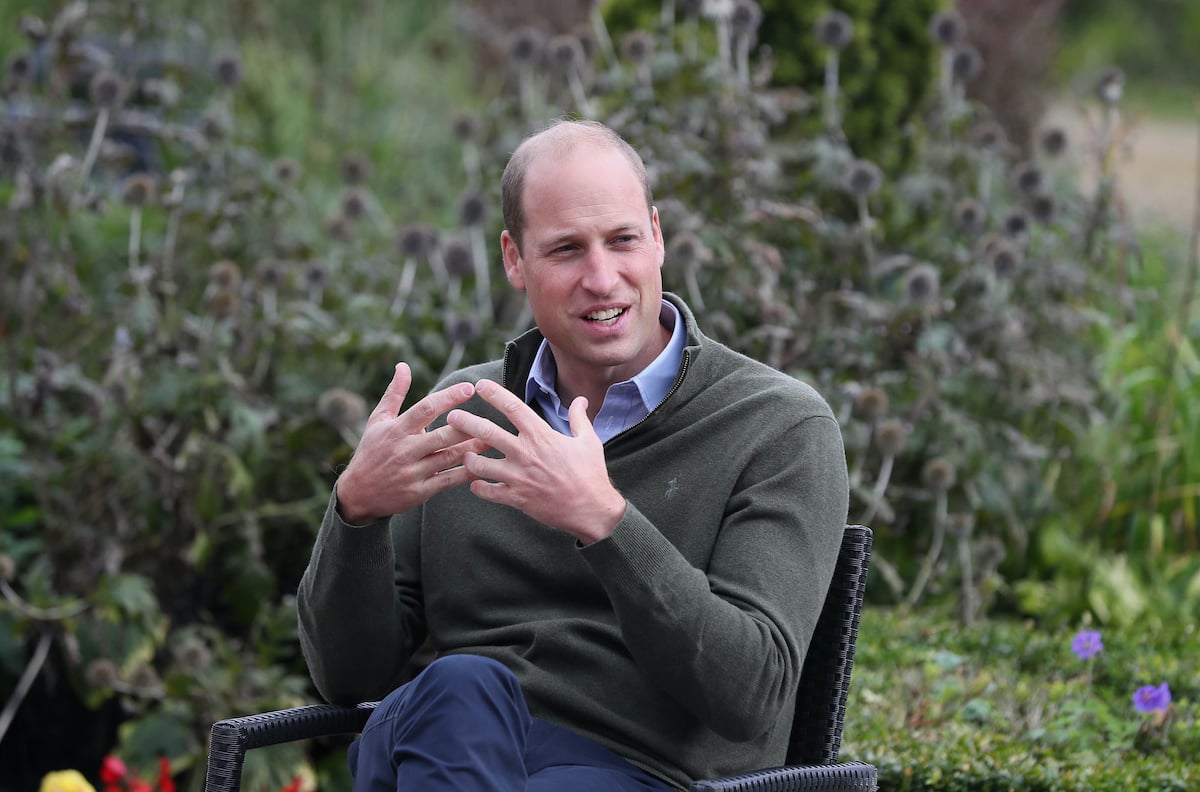 Prince William refuses to watch 'The Crown'
While some of the royals, including Queen Elizabeth II, have been open to watching The Crown, Prince William has refused to give the critically acclaimed series a chance. Olivia Colman, who plays the queen on Season 3 and Season 4 of the show, spoke about her chat with William regarding The Crown.
"He asked what I was doing at the moment before he quickly added, 'Actually, I know what you're doing," she recalled on The Graham Norton Show via Hello! "I was so excited and asked, 'Have you watched it?' His answer was a firm, 'No.' But he was very charming and very lovely."
Prince William is not thrilled about Prince Harry and Meghan Markle's Netflix deal
When they first announced Megxit, Meghan and Prince Harry spoke about their desire to become financially independent. Less than nine months later, they revealed that multi-million dollar deal with Netflix. In a statement via The New York Times, the Sussexes said,
Our focus will be on creating content that informs but also gives hope. As new parents, making inspirational family programming is also important to us. Netflix's unprecedented reach will help us share impactful content that unlocks action.
The deal is reportedly worth upwards of $100 million and has allowed the Sussexes to have financial freedom from the royal fold. However, the royals and Prince William, in particular, are horrified by it. An insider told The Daily Mail that royal insiders, "raised eyebrows about Harry taking millions from the company that's behind all this. After all, where do much of Netflix's profits come from? The Crown."
Prince William thinks 'The Crown' is exploiting his parents
There has been a ton of anticipation about Season 4 of The Crown. This season shows Prince Charles and Princess Diana's short courtship, their wedding, and the late princess's struggles to fit into the royal family. The series does not shy away from Princess Diana's eating disorder nor how isolated she felt following her marriage.
Prince William is not at all thrilled with the series. "The Duke of Cambridge is none too pleased with it," an insider told The Daily Mail. "He feels that both his parents are being exploited and being presented in a false, simplistic way to make money. In this case, it's dragging up things that happened during very difficult times 25 or 30 years ago without a thought for anyone's feelings. That isn't right or fair, particularly when so many of the things being depicted don't represent the truth."