Prince William and Prince Harry Can't Reconcile as Long as Meghan Markle Is in the Picture, Royal Expert Claims
Prince William and Prince Harry's rift is a big topic among royal followers. Many people often wonder if the brothers are doing anything to repair their damaged relations. However, a royal expert believes things won't change for William and Harry until Meghan, Duchess of Sussex is out of the picture.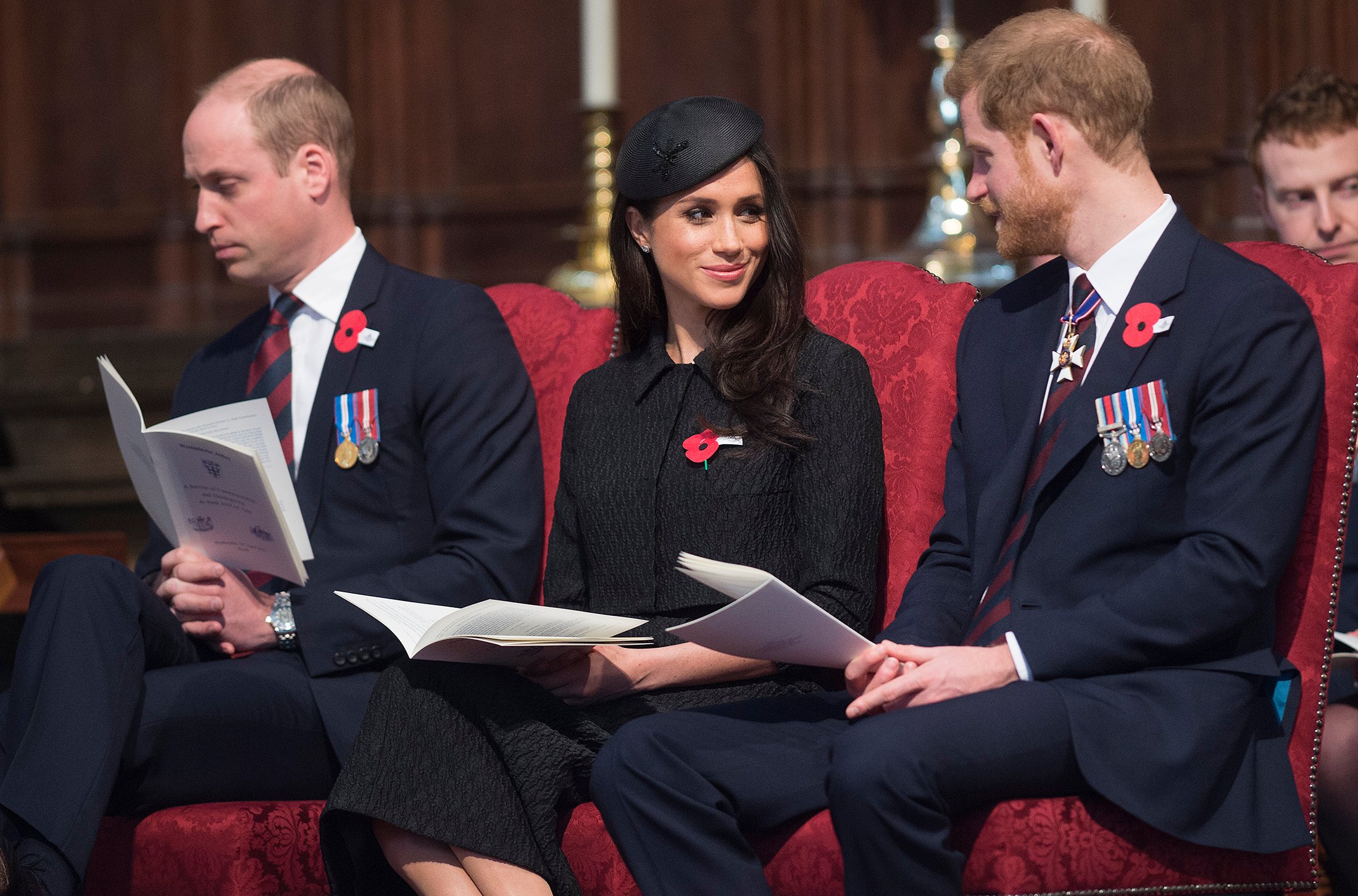 How Prince William and Prince Harry's rift connects to Meghan Markle
Although it seemed like William and Harry were very close growing up, experts believe the two princes grew apart as they found different roles in the royal family. When Meghan entered the picture in 2016, the rift became more obvious.
William and Harry had a fallout after William suggested that Harry take things slow with Meghan. On Harry's side, the younger prince reportedly felt he was not being supported by his brother.
After Harry and Meghan married, the two sides continued clashing. Allegedly, William was "horrified" when he heard claims of Meghan bullying palace staffers.
In 2019, Harry and Meghan decided to set up their own household away from William and his wife, Catherine, Duchess of Cambridge. Then, the couple stepped down as senior royals and moved to California.
The princes cannot reconcile unless Meghan Markle is out of the picture, royal expert claims
RELATED: Meghan Markle and Prince Harry Didn't Like How 'Tiny' Their Home Was Compared to the Cambridges', Royal Expert Claims
After moving to California, Harry has only returned to the United Kingdom a few times—mostly for important events. Whenever he sets foot in his home country, onlookers wonder whether the rift between the brothers could be repaired.
However, royal author Angela Levin believes the only way William and Harry could reconcile is for Meghan to be out of the picture.
"I think there will always be a frostiness and I think it will get worse if anything," Levin said, according to Express. "I think he can't do anything without his wife agreeing it and telling him and instructing him what to do at the moment. If he comes out of that situation things might improve but I think there's no chance if he's married to Meghan."
Levin added, "I think she's very controlling. I think his main aim, which is ok if he wants that, is to keep her happy. She's a woman whose very difficult to keep happy because she has huge expectations and things are never enough."
Prince Harry is living in the United States with his own family
RELATED: Princess Diana Always Viewed Prince Harry as a Supporting Act to Prince William, Royal Biographer Says
However, it does not seem like Meghan will be out of the picture anytime soon. Harry and Meghan are living in Montecito and raising their two kids: Archie (born 2019) and Lilibet (born 2021).
In May, royal expert Kinsey Schofield also noted that Harry and Meghan separating could help repair the royal rift. Nonetheless, Schofield that might not happen in the near future.
Schofield said, according to Mirror, "Sadly, I think the only way that things would go back to normal is if Prince Harry and Meghan Markle were to separate and Prince Harry returned to the UK solo. However, Harry would never leave his children in another country."