Prince William's and Prince Harry's Friends Have Plans to Help Them End the Feud, Royal Author Says
The feud between Prince William and Prince Harry has gone on for a few years now. The two brothers used to be close, but now they are living on different continents and are at odds with one another.
Given how much their social circles overlap, it's not surprising that many people around William and Harry want them to reconcile. According to a royal author, their friends have plans to help them end the feud.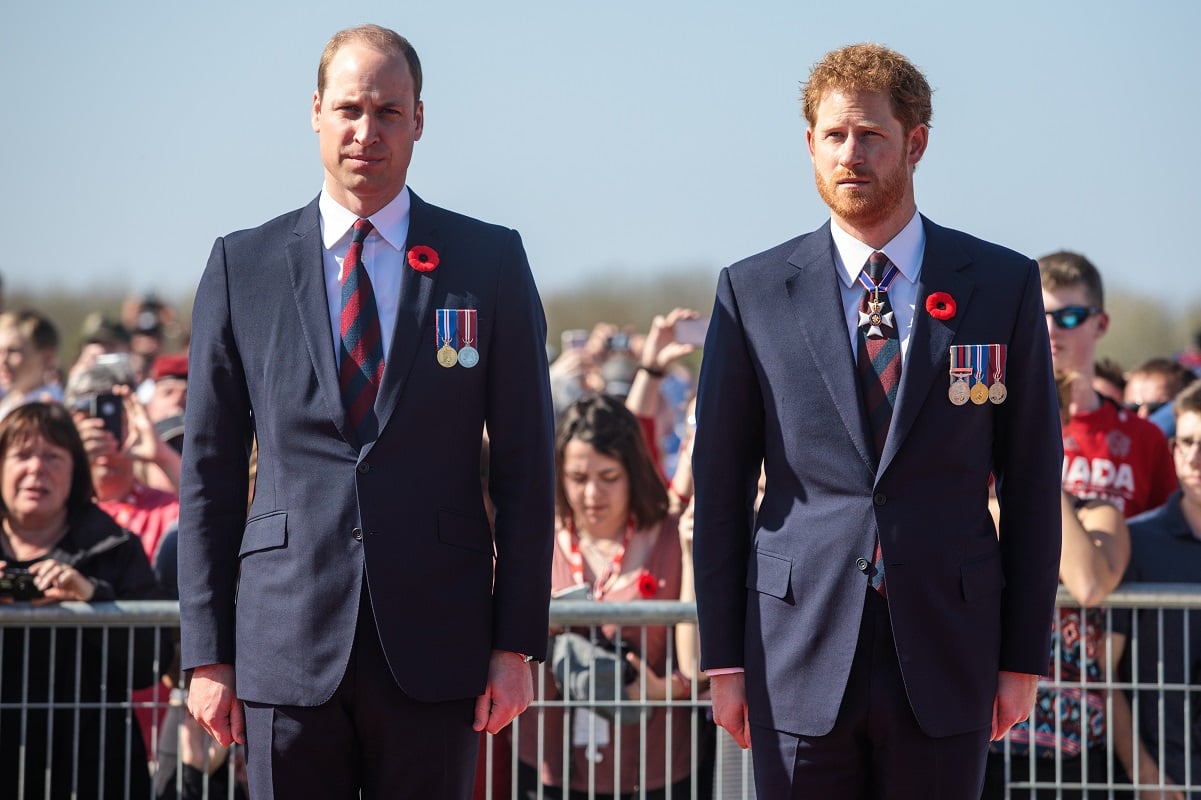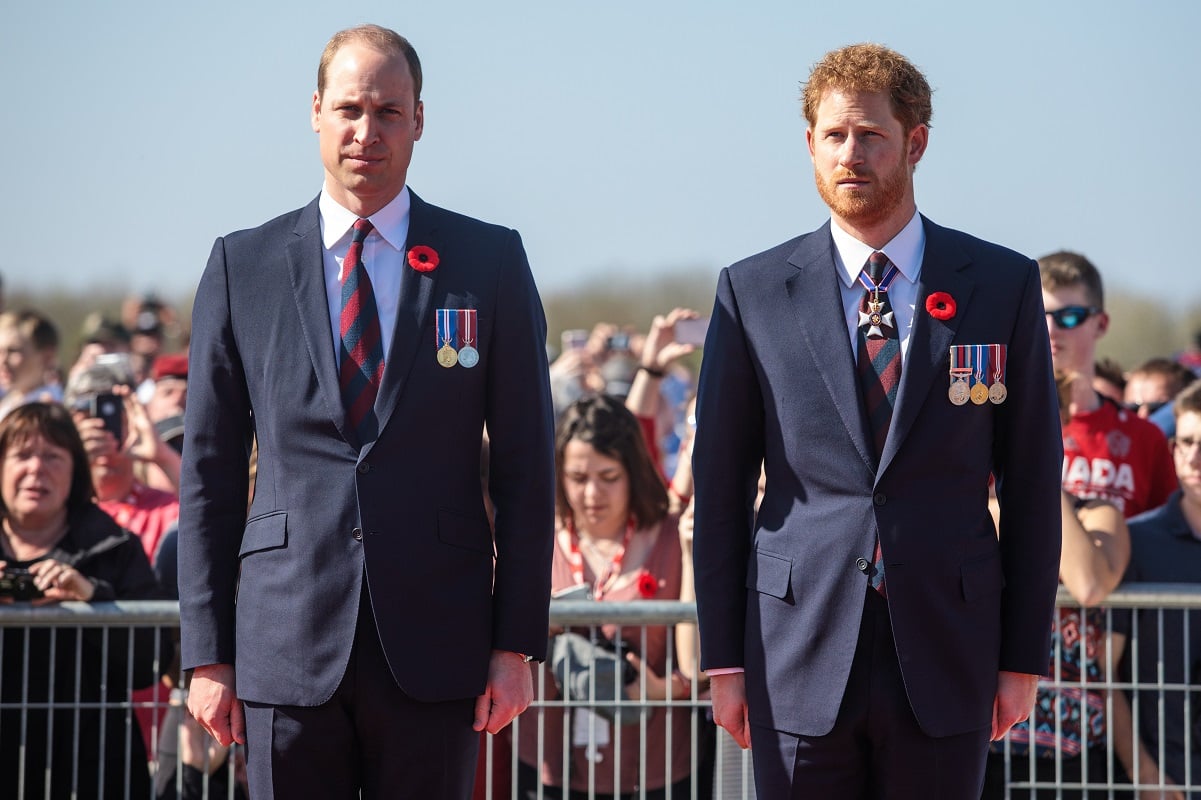 Prince William and Prince Harry reportedly fought when they reunited in April
After a year apart, William and Harry reunited in the United Kingdom in April to attend the funeral of their grandfather, Prince Philip. While the two princes seemed to have an amicable conversation at the funeral, royal expert Robert Lacey alleged that William and Harry fought when the cameras were not present.
"'There they were, at each other's throats as fiercely as ever,' relates one long-time friend with a tired and helpless shrug,'" Lacey wrote, according to the Daily Mail. "'The rage and anger between those two has grown so incredibly deep. Too many harsh and wounding things have been said.'"
Lacey continued, "So, sadly no. There was no reconciliation, and no brotherly sit-down or 'mini summit' following Prince Philip's funeral on April 17 — as was incorrectly reported by one newspaper."
Friends have plans to help the princes reconcile, according to royal author
RELATED: Meghan Markle and Prince Harry Didn't Like How 'Tiny' Their Home Was Compared to the Cambridges', Royal Expert Claims
People in William's and Harry's social circles reportedly want to see the brothers reconcile. According to Lacey, "There is a peace plan in action — several plans, in fact."
Lacey also alleged that most people around William and Harry are not adding fuel to the fire. Rather, they seem to understand the complexity of the feud.
"Obviously, people have gravitated supportively to one brother or the other, and they have listened sympathetically to their particular royal chum," Lacey wrote. "But I have not come across any evidence of friends aggravating the hostilities."
Lacey added, "Quite the contrary. All the mutual friends I have encountered find themselves seeing both points of view — William's defensiveness of the monarchy as he sees it, and Harry's defensiveness of his wife. Love versus duty. This is what makes it so painful."
Lacey also shared that the friends "commiserate with each other over the tragedy they are witnessing, and they frequently discuss how to heal the breach — though with an increasing sense of despair."
Prince William reportedly can't trust Prince Harry
RELATED: Prince William Reportedly Helped Prince Harry and Meghan Markle Deal With Staff 'Drama' Ahead of Their Wedding
In any case, repairing the brother's broken relationship may also require mending trust. Several royal experts believe that, given how much information Harry and Meghan, Duchess of Sussex have leaked to the press, William doesn't trust Harry anymore.
"I don't think William trusts Harry anymore and he is always worried that anything he says will end up in the press in two or three days' time," royal journalist Phil Dampier said, according to Express. "That's what he is worried about, and he needs to be cautious of what he can actually say to him."
It seems only time will tell if William and Harry can put their differences aside once and for all.