Prince William and Prince Harry's Relationship Is Full of Strong Emotions, Insiders Claim
Prince William and Prince Harry were once as close as brothers could be. Having experienced the tragic death of their mother, Princess Diana, the pair remained a united front, leaning on one another during the more challenging moments of their life.
They remained steadfast amid Prince William and Catherine, Duchess of Cambridge's courtship. However, something shifted when Prince Harry began dating Meghan, Duchess of Sussex. Now that the Sussexes have exited royal life and revealed the lack of the support they received from the royal family, the brothers couldn't be further apart.
In fact, one source believes their relationship has hit "rock bottom."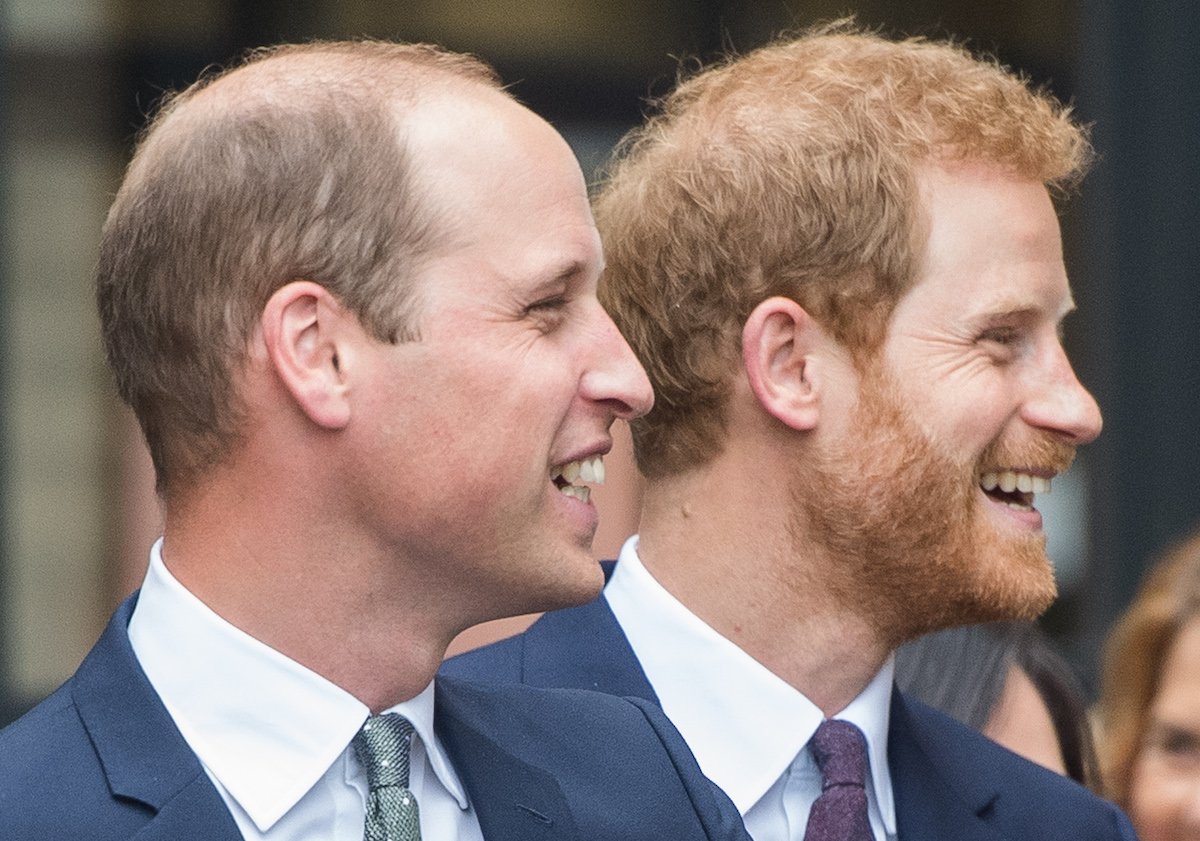 Prince William has strong feelings about Prince Harry and Meghan Markle's Oprah interview, source claims
Following the Sussexes' explosive interview with Oprah Winfrey, Queen Elizabeth II released a short statement pledging to investigate racism allegations. However, Prince William had a more direct response saying, "We're very much not a racist family."
Body language expert Judi James told Daily Mail that the future king probably wanted to say a lot more.
"The fact he answered at all is probably indicative of strong feelings, and he clearly wanted to show firmness and even leadership," James said. "But his body language signals as he responds suggest a desire to stay in control and illustrate the queen's words of 'love' for Harry and Meghan in her written reply to the Oprah interview."
Prince Harry and Prince William are speaking again
In his interview with Oprah, Prince Harry described his relationship with his older brother as "space." For some time, there had been rumors that the pair were on different paths, with Prince William gearing up to be the future king and Prince Harry finding his own way in the royal fold.
Unfortunately, amid Prince Harry's marriage to Meghan, things between the brothers got increasingly distant.
The brothers have had a conversation since then. However, according to CBS This Morning's Gayle King who spoke with Harry and Meghan, it was "not productive."
Prince William and Prince Harry's relationship is at 'rock bottom,' source claims
It seems there will be many more conversations and lots of healing that need to take place between the royal brothers.
"William and Harry are as far apart as it's possible to be—emotionally and physically," a source told The Sun. "Their relationship is at rock bottom. William's raging with Harry after the Oprah interview."
The brothers are set to reunite in person on July 1 at Kensington Palace for an unveiling of Princess Diana's statue that they commissioned. However, it might be an awkward reunion. "It'll take a lot of work to patch things up so they can put on a united front," the source added.