Prince William and Prince Harry Showed Signs of Reconciliation at Princess Diana's Statue Unveiling, Body Language Expert Says
It's no secret Prince William and Prince Harry's relationship is on the rocks. The two princes used to be close, but now many sources say there is tension between them.
William and Harry live in different countries now, though they recently reunited to unveil a statue commissioned in honor of their late mother, Princess Diana. According to a body language expert, the princes showed positive signs of reconciliation during the event.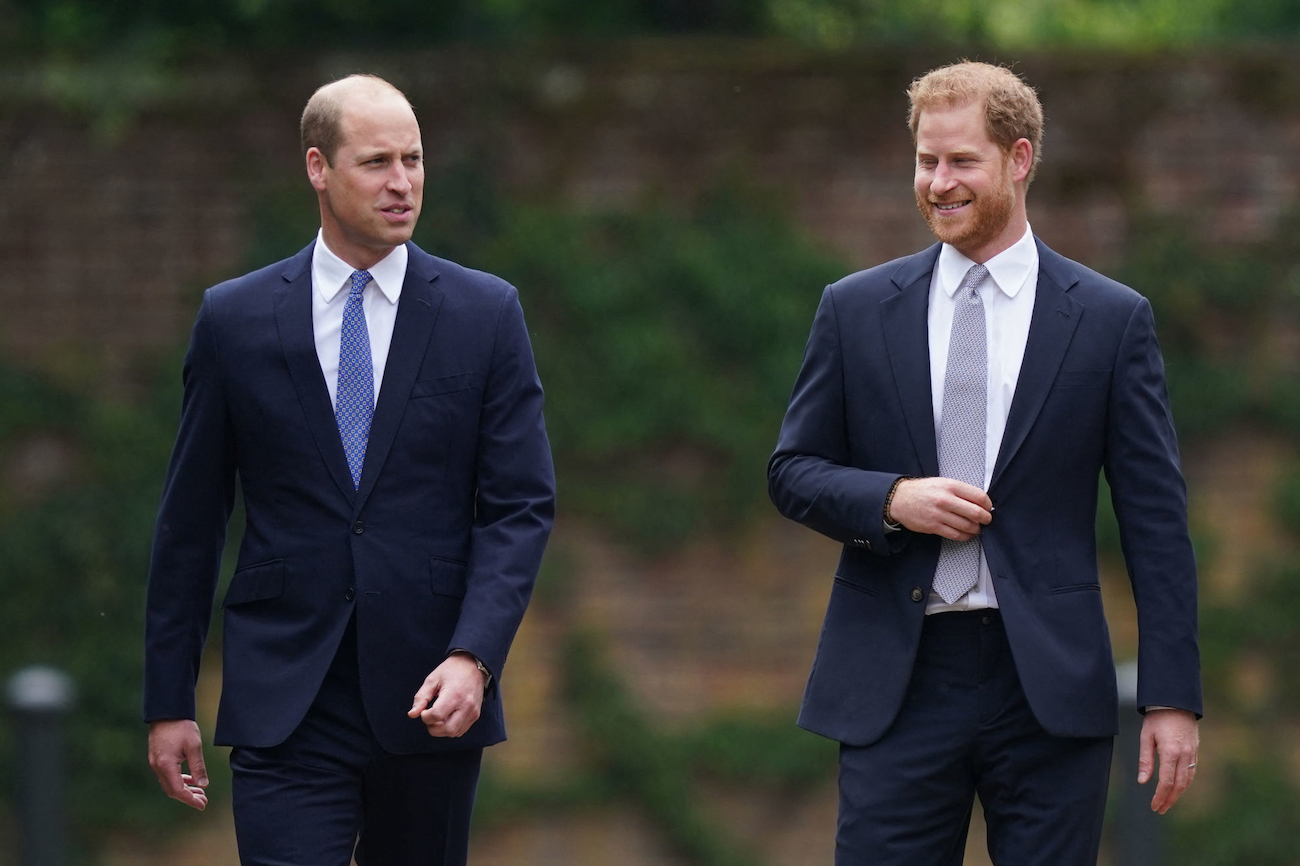 What happened at Princess Diana's statue unveiling?
On July 1, William and Harry appeared in the Sunken Garden of Kensington Palace to unveil a statue of Princess Diana. The brothers commissioned the statue in 2017, and it was unveiled on what would have been her 60th birthday.
During the event, William and Harry pulled away a piece of cloth to reveal a bronze statue of Diana and three children. Kensington Palace's statement said the inclusion of the children in the statue represents "the universality and generational impact" of Diana's humanitarian work.
Body language expert says Prince William and Prince Harry showed signs of reconciliation
The event seemed to have gone off without a hitch. William and Harry put up a united front amid speculations of a feud between them. According to a body language expert Judi James, the brothers showed some signs of reconciliation while honoring their mother.
"As they stood there and the cloth came off the statue and they both gazed up at their mother's face, Harry put his hands on his hips," James said, as reported by Express. "I think that was something where he was perhaps trying to keep his composure. That must have been a very difficult, very emotional moment. But he turned round and looked at William and, for me, that gaze did imply a moment of reconciliation. It was kind of 'this is our mother and remember how things used to be.' That was the most poignant pose for me."
James added, "When they came into proper view you could see that their body language started, very naturally, to mirror. They used identical poses and intrinsic subliminal close bonds. That's the old brotherly bond that they would have had."
James also believes the brothers displayed "relaxed" body language around each other.
"Harry, rather touchingly, did show what's called a self-comfort gesture," James said. "He was playing with his wedding ring and obviously that's where he [gets] comfort remembering his family back in America. It wasn't anything too extreme and their all over posture actually did look quite relaxed. It didn't appear to be [the] tension that you might expect to get."
Other royal experts are less optimistic about the prince's possible reconciliation
However, not every onlooker thinks the brothers will put their differences aside anytime soon. Royal author Angela Levin believes William and Harry might not be able to reconcile if Meghan, Duchess of Sussex is in the picture.
"I think [Harry] can't do anything without his wife agreeing it and telling him and instructing him what to do at the moment," Levin said. "If he comes out of that situation things might improve but I think there's no chance if he's married to Meghan."