Prince William Says Princess Charlotte 'Goes Completely Crazy' When 1 Song Comes On
Prince William recently opened up about life at home with his three children, including Princess Charlotte's love for a certain song.
Prince William recently appeared on Apple Fitness+'s Time to Walk series, where he shared stories to encourage people to take a stroll and improve their mental health.
Like other guests on the series, the Duke of Cambridge opened up about his personal thoughts and even told stories involving his children. In one moment, William revealed that his daughter, Princess Charlotte, loves a particular song and "goes completely crazy" when it comes on.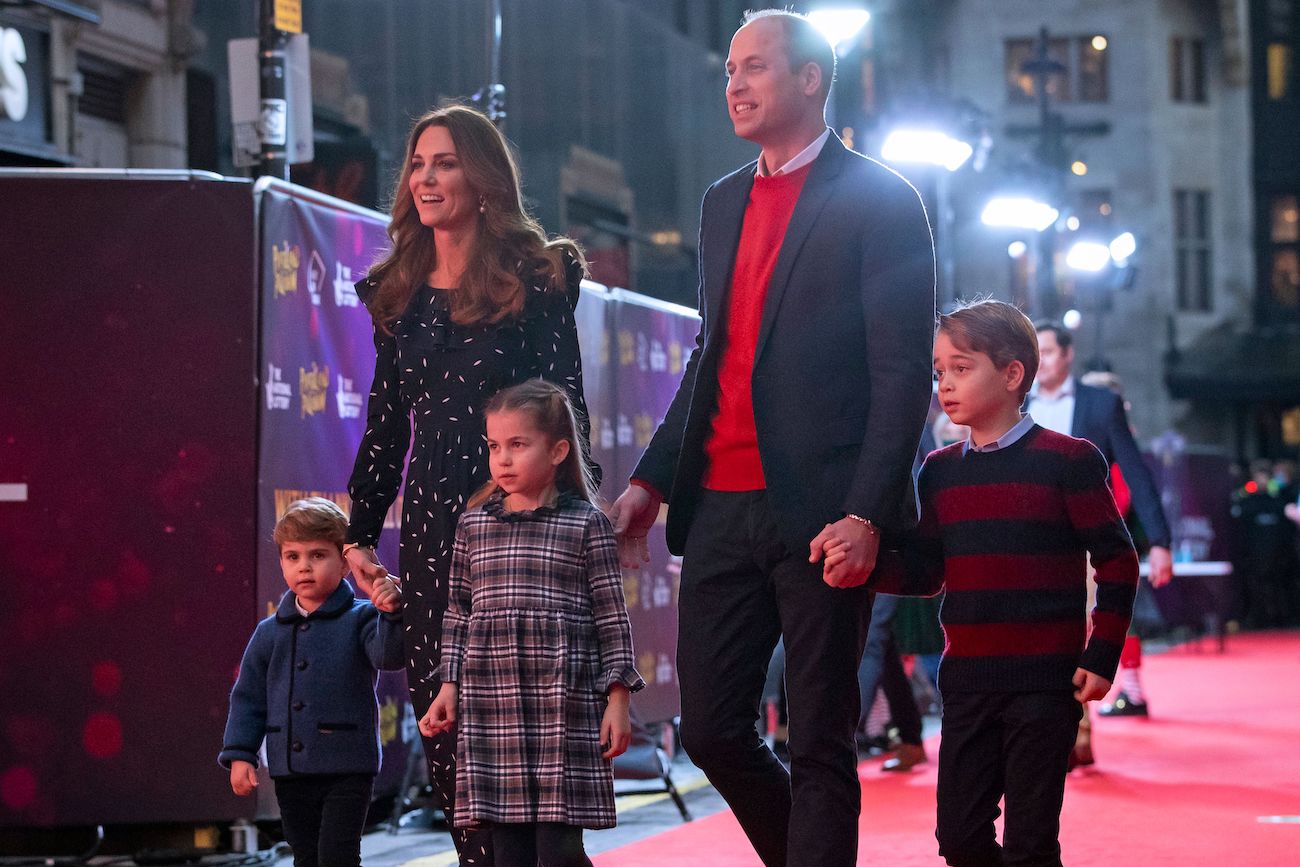 How old are Prince William's kids?
William has three kids with his wife, Kate Middleton. His oldest child, Prince George, was born in 2013, which makes him 8 years old. Princess Charlotte was born in 2015 and is 6 years old. Finally, the youngest child, Prince Louis, was born in 2018 and is 3 years old.
Over the years, the public has been able to watch the children grow up. George and Charlotte are now attending school. Kate has also shared that the kids are old enough to help in the kitchen, and the family bonds by cooking together.
Prince William says Princess Charlotte 'goes completely crazy' when 1 song comes on
The Cambridges kids are also learning to appreciate music. In his Time to Walk episode, which premiered on Dec. 6, William shared that his children often start their day with a music party. George and Charlotte also have strong opinions about this.
"Most mornings there's a massive fight between Charlotte and George as to what song is played in the morning," William said. "And I have to, now, basically prioritize that one day someone does this one, and another day it's someone else's turn. So George gets his go, then Charlotte gets her go. Such is the clamor for the music."
William also revealed the song that his children, especially Charlotte, are enjoying these days.
"One of the songs that the children are loving at the moment is Shakira, 'Waka Waka,'" William explained. "There's a lot of hip movements going along. There's a lot of dressing up. Charlotte, particularly, is running around the kitchen in her dresses and ballet stuff and everything. She goes completely crazy with Louis following her around trying to do the same thing."
He added, "It's a really happy moment where the children just enjoy dancing, messing around, and, and singing."
Prince William recalls music-related memories with Princess Diana
William's appreciation for a morning tune started in his childhood with his mother, the late Princess Diana. He shared with Time to Walk listeners that Diana would jam out to songs with William and Harry to help them deal with school.
"When I was younger, Harry and I, we were at boarding school," William recalled. "And my mother used to play all sorts of songs to kind of while away the anxiety of going back to school."
William shared that one song his mother would play was Tina Turner's "The Best," which "has stuck with me all this time."
"And my mother, she'd be driving along, singing at the top of her voice," he said. "And we'd even get the policeman in the car, he'd be occasionally singing along, as well."
William continued, "You'd be singing and listening to the music right the way out into the gates of school, when they dropped you off. And, and that's when reality kind of sunk in that you really were going back to school because before that, you're lost in songs. You'll want to play it again just to keep that family moment going."