Prince William's Recent Podcast Episode Shows Why He Is No Longer Close to Prince Harry, According to Expert
Prince William briefly became a podcast host with a recent appearance on Apple Fitness+'s podcast Time to Walk. The Duke of Cambridge used his airtime to share some stories about his personal life and promote mental health.
Additionally, according to a royal expert, William's Time to Walk episode also offers some insights into why he and his brother are experiencing a rift.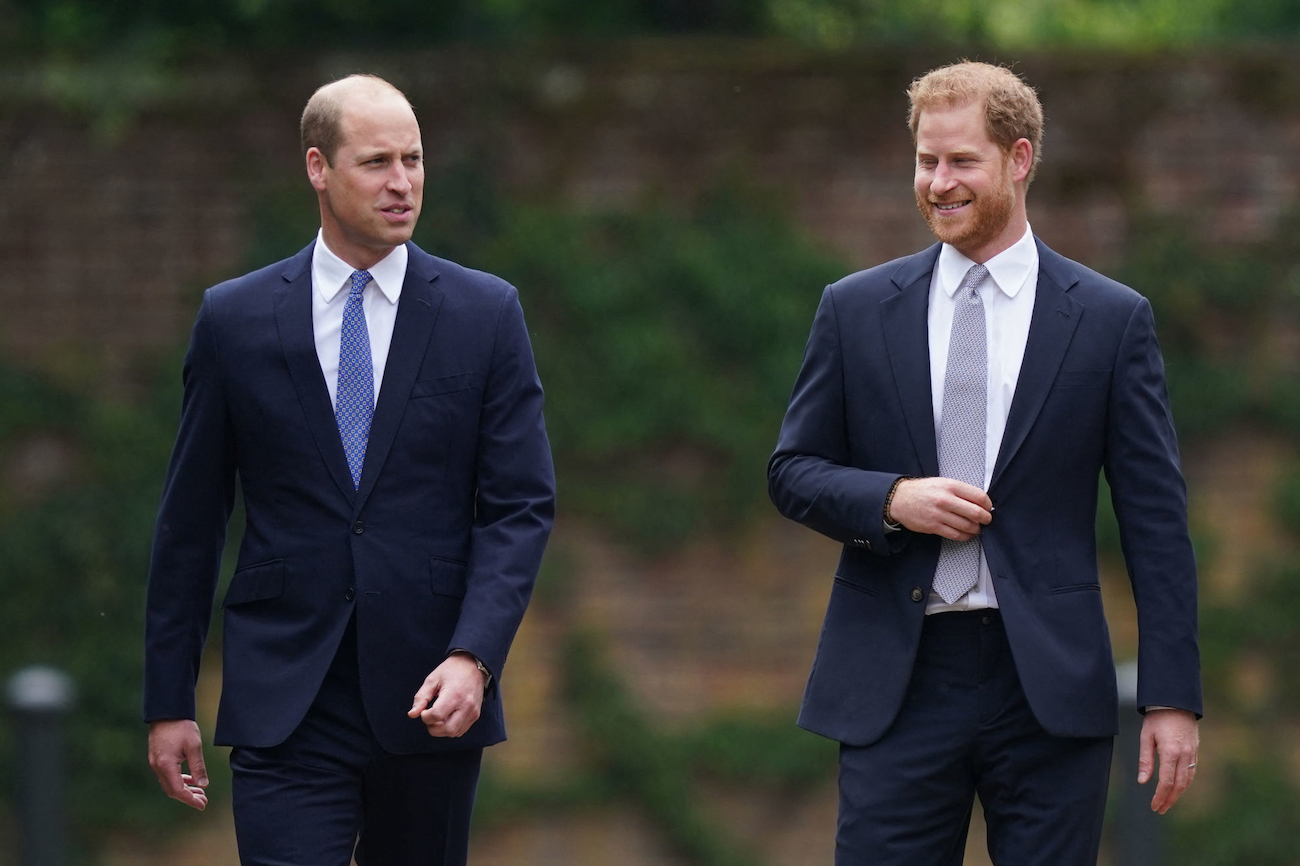 What did Prince William talk about during his 'Time to Walk' episode?
As William encouraged listeners to take a stroll, the duke also went on a walk around Queen Elizabeth's Sandringham Estate. While walking, he shared some tidbits about his life and childhood.
Much of William's work is on promoting mental health, so he opened up about some parts of his mental health journey, such as his work with the East Anglian Air Ambulance from 2015 to 2017. William admitted that, while working as an air ambulance pilot, he was "taking home people's trauma" and being hugely affected by it. He shared that he coped by talking with other people about his emotions.
William also shared with listeners some of his favorite songs and the memories connected with them. For example, his mother, Princess Diana, used to play Tina Turner's "The Best" to help William and Prince Harry deal with back-to-school anxiety. These days, William has a similar ritual with his own kids, and they are fans of songs like Shakira's "Waka Waka."
The episode reportedly shows why Prince William is no longer close to Prince Harry
William's Time to Walk episode has received positive reactions from royal followers, such as commentator Sarah Vine. In a Daily Mail article, Vine wrote that she believed William did a good job of showing his down-to-earth side while also acknowledging the privileged position he is in.
"In just 38 minutes strolling gently through the Norfolk countryside, we learn what so many Royal-watchers have lately come to sense is true of William," Vine said. "That he is a remarkably well-rounded human being, a man who embodies rather than wears the mantle of Royalty, who harbours an acute understanding of the responsibilities and challenges of his role, who has a real and heartfelt connection to other people."
Vine continued, "It's clear things haven't always been straightforward for him … Yet he is also painfully aware that, compared to the problems of so many others, his own struggles might seem marginal. And it is precisely because of this self-knowledge that he inspires such empathy."
Vine contrasted this with Harry's approach to his problems, which is alleged to publicly paint himself as a "victim of terrible injustice." For example, ever since moving to California in 2020, Harry has publicly criticized the press and even his own family members. Vine believes these differences may be what caused William and Harry to drift apart.
"For someone as measured and as thoughtful as William, his brother's constant outbursts and apparent disregard for anyone else's feelings save his own must be at best baffling, at worst infuriating," Vine said.
Prince William is reportedly more like Prince Charles than Princess Diana
When Diana was alive, she allegedly noticed the differences in William's and Harry's personalities. According to her former chef, Darren McGrady, the late princess used to say, "William is deep like his dad and stubborn, and Harry is a hothead like me; he does the first thing that comes into his head."
Additionally, like his father, William did well academically and went on to attend university. Meanwhile, Harry, much like Diana, was not academically inclined and did not attend university. However, observers have said that Harry and his mother were both very gifted when it comes to emotionally connecting with people they meet.
It seems some of these differences may have taken a toll on William and Harry's relationships.