Prince William Refused to Interact With His Brother When Prince Harry Attempted to Engage Him During Princess Diana's Statue Unveiling, Body Language Expert Says
This is what a body language expert had to say about Prince William and Prince Harry's behavior during the unveiling of the statue of the mother.
All eyes were on Prince William and Prince Harry on July 1, 2021, when the two brothers stood side-by-side for the first time in months to unveil a statue of their mother Princess Diana. It wasn't just reporters and fans who paid close attention to every move the princes made, body language analysts were also busy dissecting everything the dukes did and offered their expertise about how they interacted amid their rift. But it appeared that William had no interest in engaging with Harry.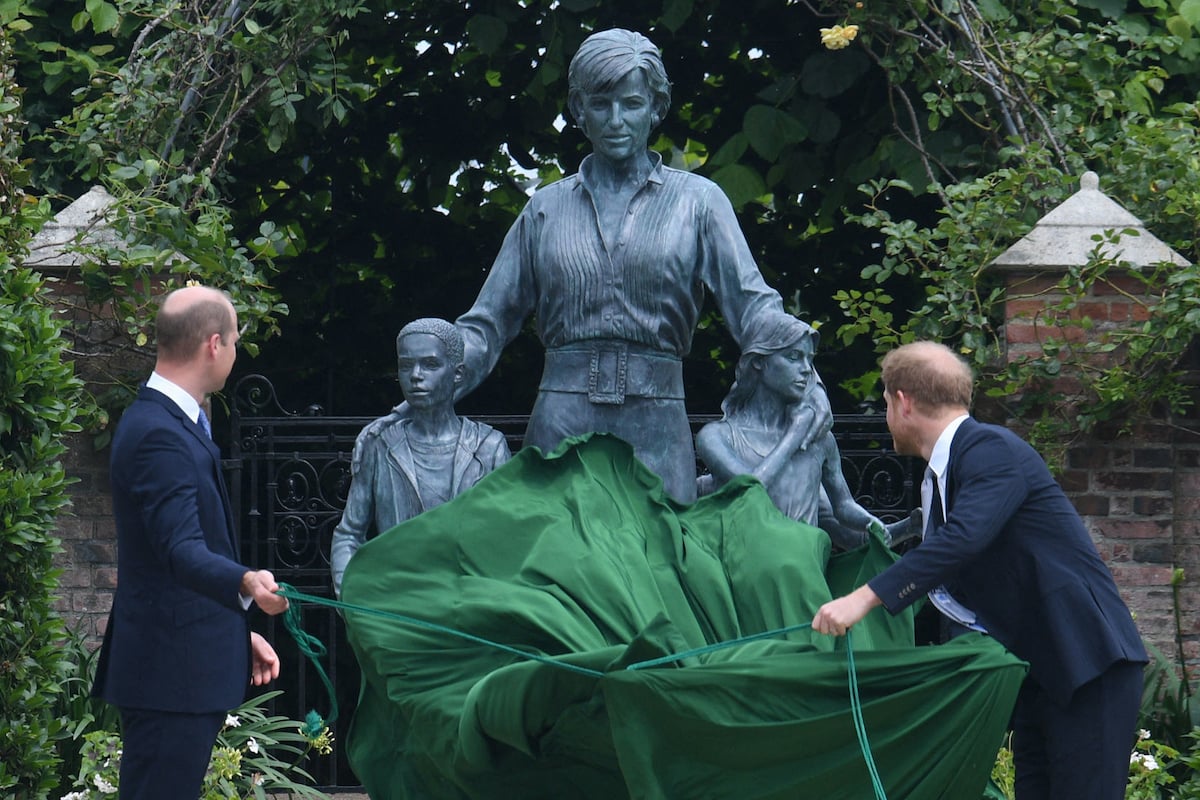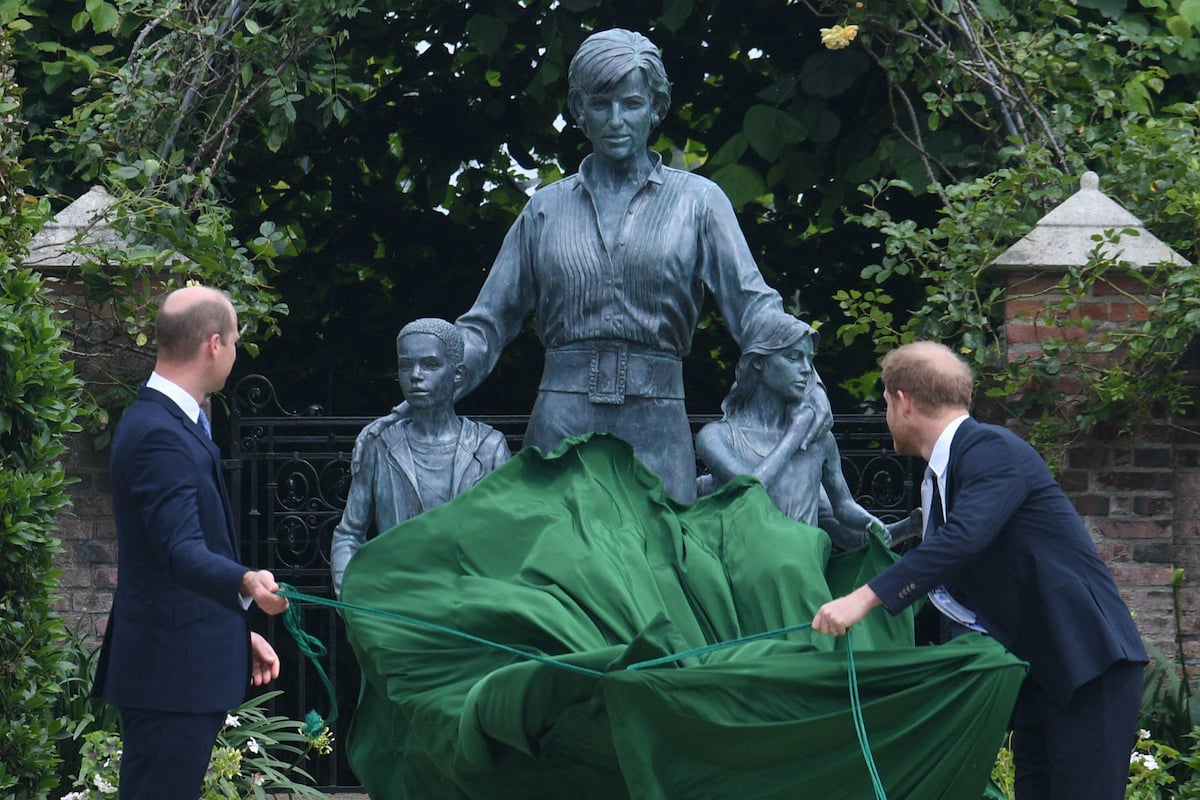 Who attended the unveiling of Princess Diana's statue?
The ceremony, which took place on what have been the Princess of Wales' 60th birthday, was held in the Sunken Garden at Kensington Palace. Being there to see the statue that he and William commissioned in 2017 was something Harry did not want to miss. However, he traveled to the U.K. alone as Meghan, Duchess of Sussex, who had recently given birth to the couple's second child, stayed behind in California.
Prince William's wife Catherine, Duchess of Cambridge did not attend the event either nor did William and Harry's father, Prince Charles. Those who were present at the unveiling of the statue were Princess Diana's siblings: Lady Sarah McCorquodale, Lady Jane Fellowes, and Earl Spencer.
A joint statement released by Diana's two sons the day of the ceremony said:  "We remember her love, strength, and character — qualities that made her a force for good around the world, changing countless lives for the better. Every day, we wish she were still with us, and our hope is that this statue will be seen forever as a symbol of her life and her legacy."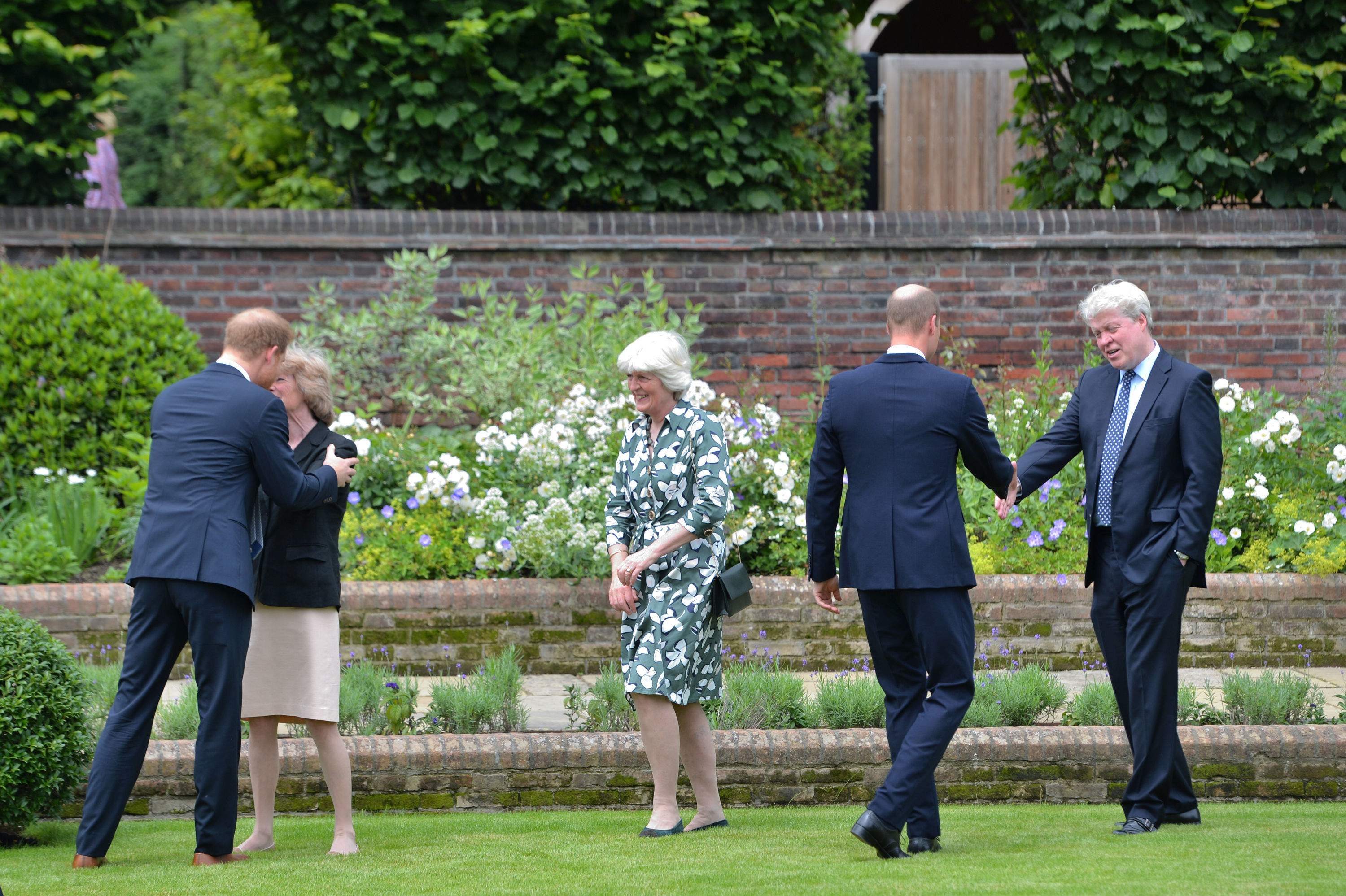 Body language expert says Prince William would not interact with his brother when Prince Harry tried
Despite standing next to one another and unveiling the statue together William and Harry didn't interact much. Body language expert Blanca Cobb revealed what she picked up on when Duke of Sussex tried to engage his older brother.
"There was one time that Harry was on the right of his brother and if you look at their feet, their feet can really tell you a lot about what someone is feeling in the moment. When Harry would turn his feet to actually angle toward his brother, [William] didn't respond by turning toward Harry," she told Royally Us (per Express). "What that indicates is [William] was more stoic, he was less engaging with his brother. In my opinion, Harry was trying to make attempts to engage with William."
Why the Duke of Cambridge reportedly still doesn't want to talk to the Duke of Sussex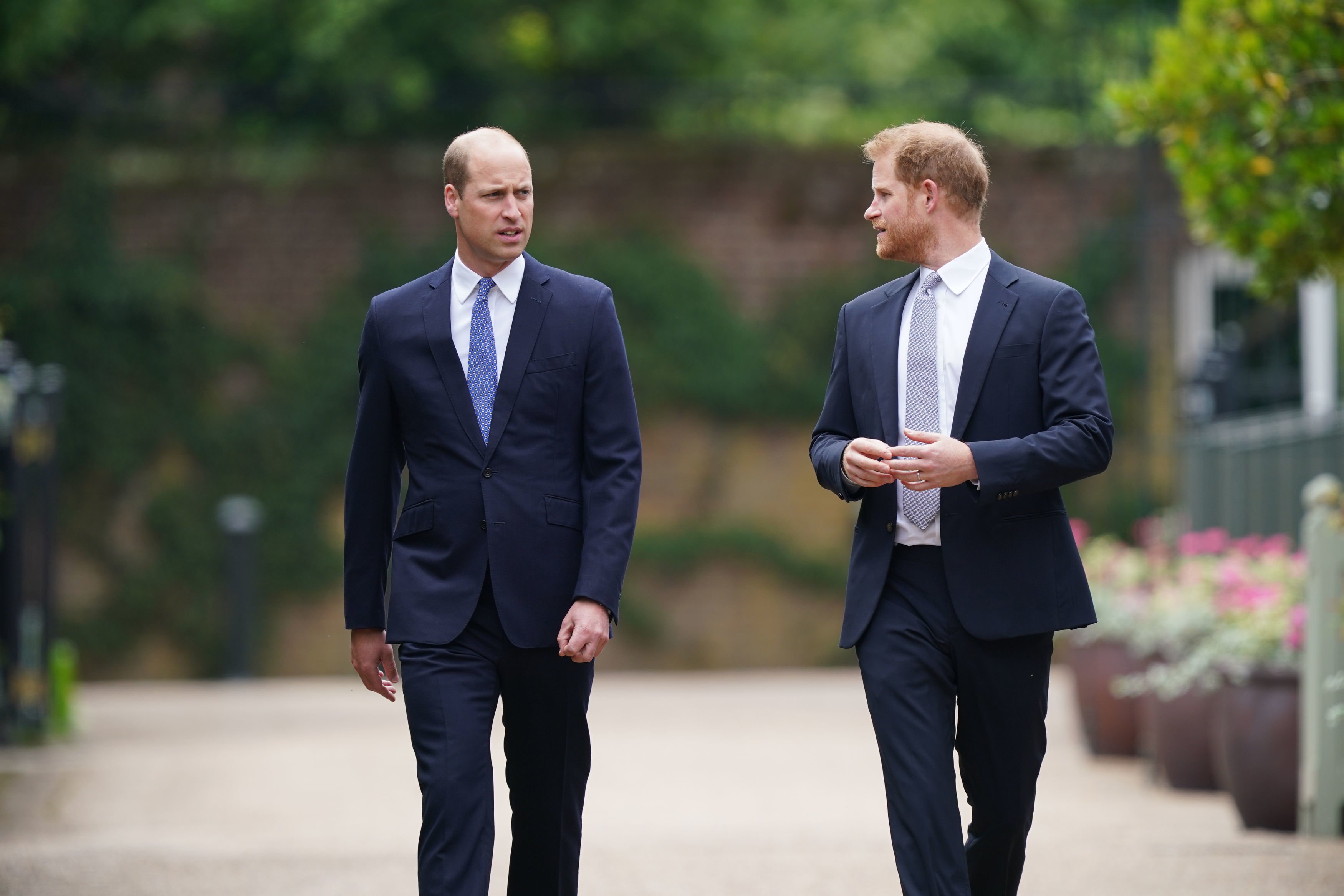 Royal biographer and historian for Netflix's The Crown Robert Lacey said that William didn't want to interact with his brother much because of what he might do after they talk.
In the updated edition of his book Battle of Brothers, Lacey touched on when the Duke of Sussex was in Windsor in April 2021 for Prince Philip's funeral. "Harry, for his part, proudly showed around snaps of Archie on his mobile phone, then later let it be known via the ever-helpful [Omid] Scobie that he had seen the queen twice before he got back on the plane to California," Lacey wrote (per Express). "Meanwhile, William and Kate, after saying goodbye to Charles, who headed to Wales where he had been mourning at his Llandovery estate, went back to Kensington Palace together to put the children to bed."
Lacey added that the Cambridges "told friends that they could see no point in talking to Harry since any discussion of substance would go straight back to Meghan to be leaked out via Oprah or some other tentacle of the Sussex network that had not stopped spreading stories in the weeks since the interview that the couple's friends had promised would be their final word."