Prince William 'Very Much Regrets Having That Conversation' With Prince Harry About Meghan Markle, 'Finding Freedom' Author Says
A rift between Prince Harry, Duke of Sussex and Prince William, Duke of Cambridge supposedly started after a brotherly chat went awry. William offered his younger brother advice about his relationship with Meghan, Duchess of Sussex, suggesting he takes things slowly.
Prince Harry hinted at a rift between him and Prince William in a 2019 documentary
RELATED: 5 Things We Learned About Prince Harry and Meghan Markle From Their Africa Documentary
After William's attempt at dispensing advice missed the mark, he and Harry kept their distance. And when rumors of a rift between the brothers started circulating, Harry practically confirmed them.
During an interview for the 2019 documentary, Harry & Meghan: An African Journey, Harry opened up about his relationship with William. Confirming the tension between them, Harry added they'll always be brothers. 
"Part of this role and part of this job and this family being under the pressure that it's under… inevitably, you know, stuff happens," Harry said.
"But, look, we're brothers. We'll always be brothers. We're certainly on different paths at the moment but I will always be there for him and, as I know, he will always be there for me," Harry said. 
Less than a year later, life has changed dramatically. Since stepping down as senior royals, Harry and Meghan are now living in California. Meanwhile, William remains in England carrying out his royal duties.
Prince William 'very much regrets' conversation with Prince Harry, sources tell Omid Scobie
Omid Scobie, a royal reporter and co-author of Finding Freedom: Harry and Meghan and the Making of a Modern Royal Family, says William regrets talking with Harry about his love life. Speaking with ET following the book's release, Scobie said sources have told him William "very much regrets having that conversation."
"I have heard from sources close to William that he very much regrets having that conversation," Scobie said. 
He notes that some of Harry's friends were already making "disparaging comments" about Meghan. Plus, the talk about Meghan inside palace walls was unkind.
Harry wanted support from William, but instead, received a warning about the relationship moving too fast.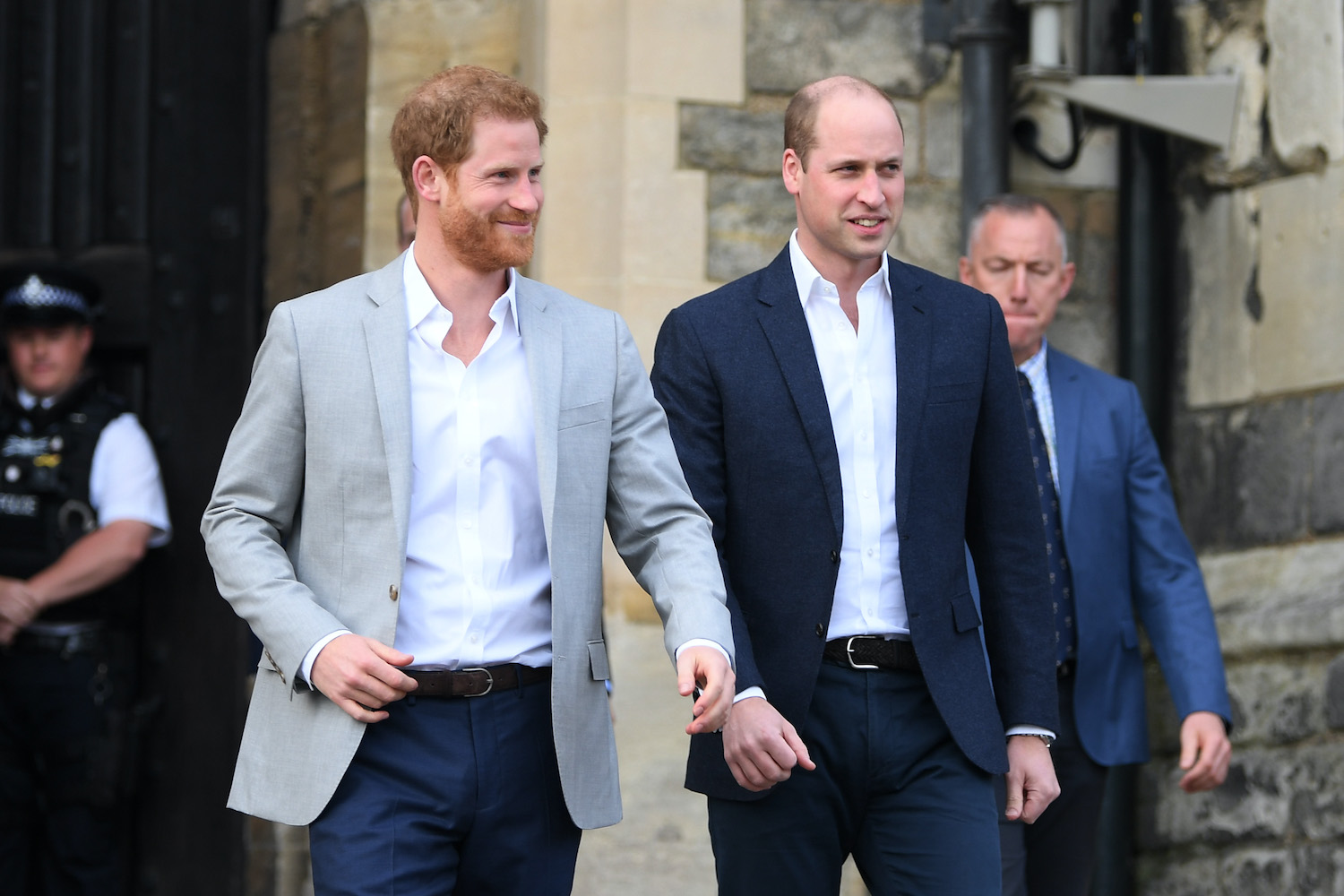 RELATED: Prince William Calling Meghan Markle These Two Words Began His Rift With Prince Harry, Source Says
Prince William talked to Prince Harry about Meghan Markle, calling her 'this girl'
The cause of the rift between William and Harry is supposedly a conversation about Meghan. William pulled his younger brother aside and expressed his concerns their relationship was too much of a whirlwind.
In Finding Freedom, co-authors Scobie and Carolyn Durand claim William's comments "pissed off" Harry.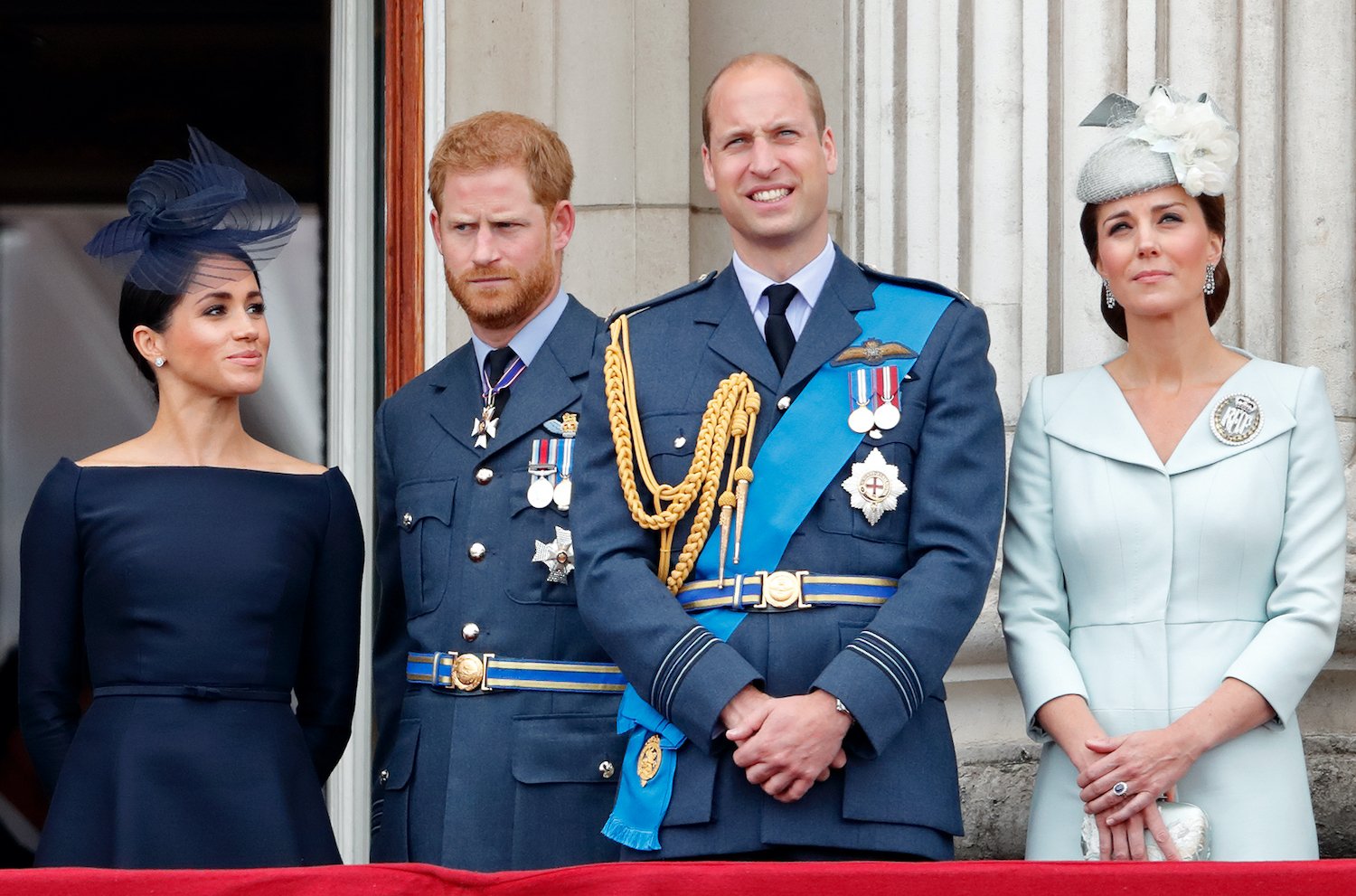 RELATED: This Is How Meghan Markle Tried to Bond With Kate Middleton, Book Reveals
"Don't feel you need to rush this," a source explained Prince William said. "Take as much time as you need to get to know this girl."
"Harry was pissed off," another source said. "Pissed off that his brother would ask such a thing."
Prince William and Prince Harry are supposedly talking again
Years since the ill-fated conversation about Meghan, William and Harry are supposedly taking steps to patch up their relationship.
Since the Duke and Duchess of Sussex are now living in California, the brothers have started talking again. They reportedly chat on the phone and stay in touch via Zoom calls with the rest of the family. 
RELATED: The Cambridges and the Sussexes 'Will Survive' Drama Surrounding New Book, Andrew Morton Says