Prince William Reportedly Helped Prince Harry and Meghan Markle Deal With Staff 'Drama' Ahead of Their Wedding
The royal family has been embroiled in drama and scandals these past few years, and Prince William has found himself involved in some of them. 
When Prince Harry and Meghan, Duchess of Sussex were preparing to get married in 2018, their wedding planning process had several bumps along the way. William, apparently, acted as a mediator for some staff members who found themselves experiencing tension as they prepared for the big day.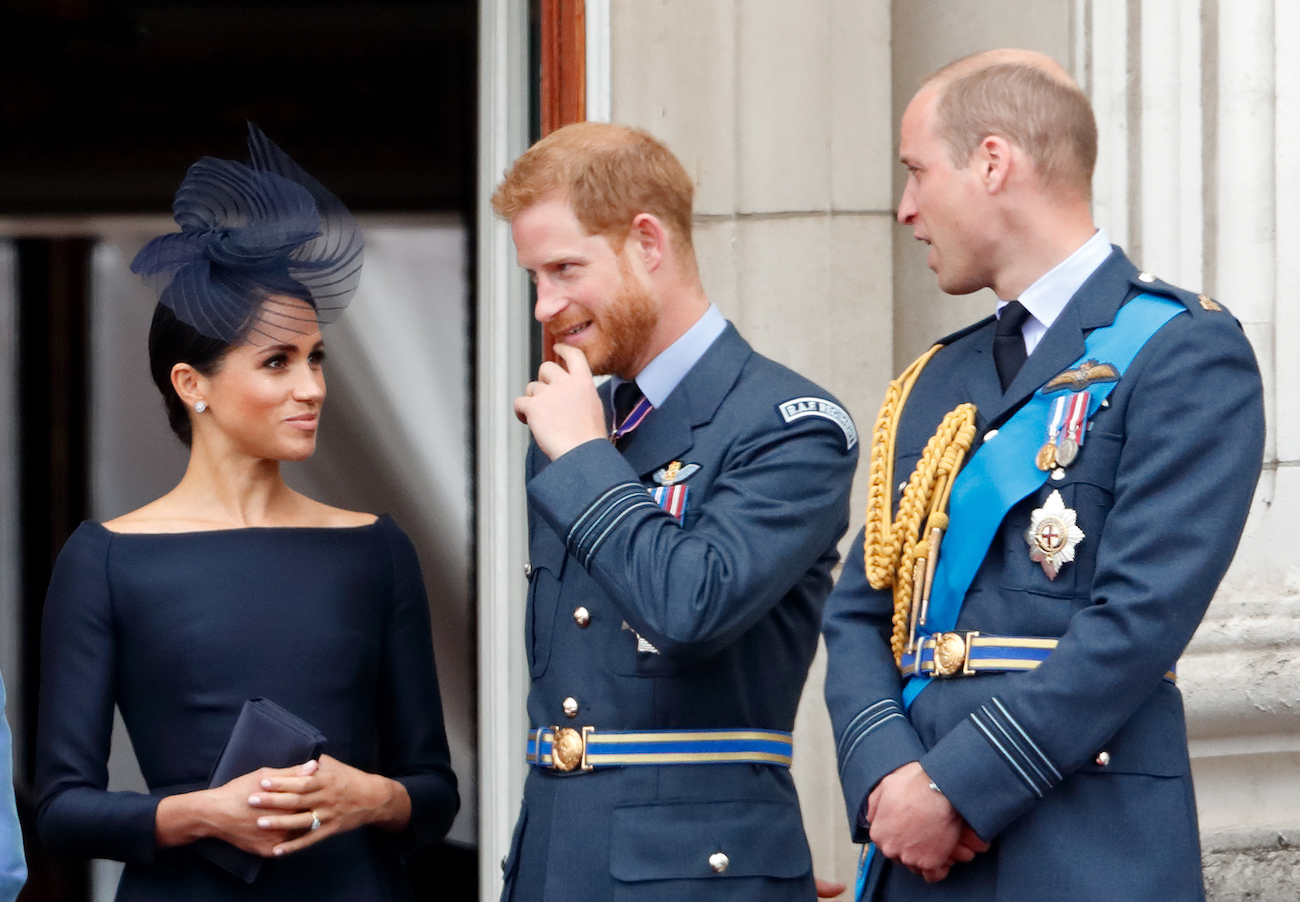 Meghan Markle and Prince Harry's wedding preparation was full of drama
After the wedding, several stories came out in the tabloid detailing alleged problems that occurred while Meghan and Harry planned their wedding.
For example, one incident—dubbed "tiaragate"—happened when Meghan was picking out her tiara to wear on the big day. According to the biography Finding Freedom by Omid Scobie and Carolyn Durand, Meghan and Harry clashed with Queen Elizabeth's long-time dresser Angela Kelly because Kelly reportedly gave Meghan a hard time when it came to the tiara selection.
Then there were rumors about Meghan and/or Kate shedding tears at a dress fitting for the flower girls. It has long been said in the tabloids that Meghan made Kate cry, but Meghan recently claimed in an interview with Oprah Winfrey that Kate actually made her cry. Nevertheless, Meghan pointed out that Kate apologized for the incident and the two ladies seemed to have made up.
Meghan Markle has been accused of 'bullying' staff members 
Ever since Meghan joined the royal family, there have been numerous rumors in the media about her being reportedly difficult to work with.
Numerous staff members, including assistants and nannies, have quit after working for Meghan and Harry for a short amount of time. It has also been alleged that the duchess can be demanding and requires a lot from her employees.
In early March, The Times even published a report full of bullying accusations from former staff members. Included in the report is an email from the Sussexes' former communications secretary, Jason Knauf, who claimed that Meghan bullied two assistants into quitting.
The royal family has noted that they will look into these accusations. Meanwhile, some of Meghan's friends and former co-workers have publicly defended her.
Prince William reportedly helped the Sussexes 'sort out' drama with their staff
According to a new article from The Times, during the wedding planning process there was a bit of tension in Kensington Palace, where William, Harry, and Meghan were residing. William allegedly played the role of a mediator and helped "sort out" any problems people around him were having.
The outlet wrote, "Ask him if he's a peacemaker and William will laugh, saying Kate is the mediator. But according to a source close to William and Harry, his bridge-building skills were deployed in the lead-up to Harry and Meghan's wedding in 2018, when tensions in the Kensington Palace household, then still shared by the brothers, were running high: 'Every time there was a drama, or a member of staff on the verge of quitting, William would personally try and sort it out.'"